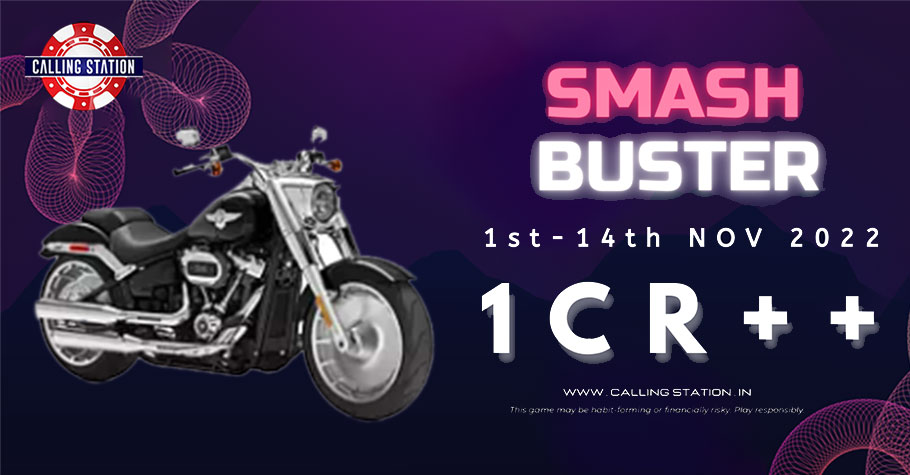 Poker
---
Win Harley Davidson Fat Boy in Calling Station's SMASH BUSTER Series
We often ask players what's their motivation to play online poker. Some say they want to earn an added source of income, while others like the thrill of the game, while some others just love wagering on all card games. But what if we told you that you could play online poker and not just win money but there's also the added incentive of winning some of the best gadgets and vehicles?!
One such offer has popped up on Calling Station, a poker website in India which has been around for a few years now, and they never seem to disappoint. While they have a few tournaments and tournament series taking place from time to time, cash game promotions are a permanent fixture on their poker app, where users are rewarded fortnightly.
Win Harley Davidson in Calling Station's Smash Buster!
Yes, you've read the header above absolutely right as Calling Station is now allowing users to grind for a couple of weeks and if you end at the top of the leaderboard races (different races for different stake being played), there are the most lucrative prizes waiting to be win including a few vehicles and gadgets, the top of which is the Harley Davidson Fat Boy 114. The 1,745cc vehicle is a sight for sore eyes and something that every motorcycle enthusiast would love to own.
But now this doesn't have to be a dream anymore because in Calling Station's latest cash game series scheduled between 1-14 Nov 2022 and called the 'Smash Buster' cash series. It's much like every other 2-week-long cash promotions on the Calling Station app, but the difference is the magnitude of the prizes at stake in this ₹1+ Crore GTD cash series.
---
ALSO READ: How To Download Calling Station?

---
In Smash Buster, the series motto is that 'Everybody is a winner' and we believe that is super true as well, since you can win regardless of what stakes you play. And apart from the Harley, there are other scintillating prizes waiting to be won including a Triumph Tiger 900, Honda CB650R, Benelli 502 C, Kawasaki KLX 140, laptops, cameras, and other new-age gadgets as well. See all prizes here: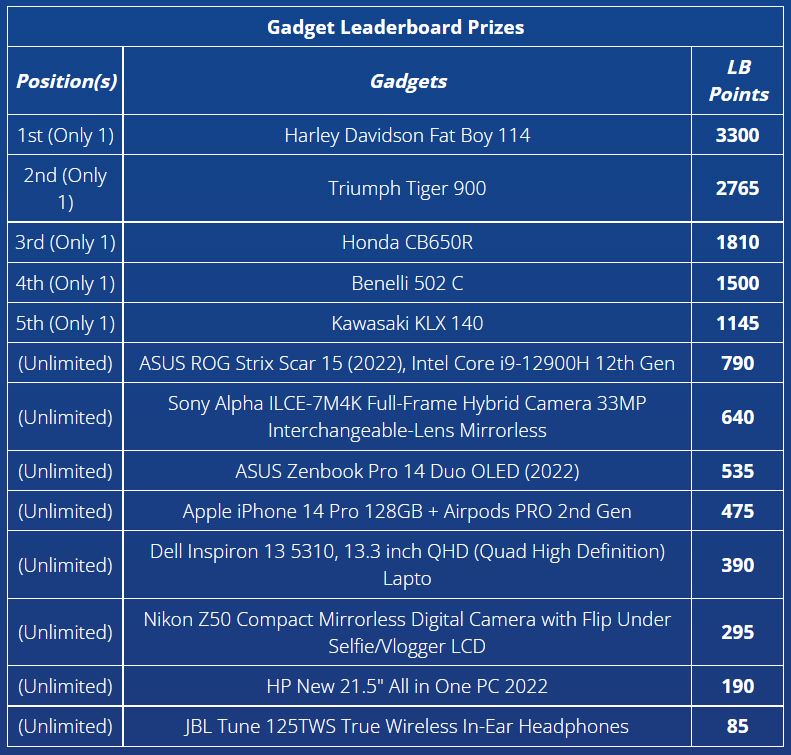 There's as much as ₹30,000 per hour waiting to be won in real cash prizes if you're playing the highest stakes which is Molly's Game (100/200 and above stakes). And for those who prefer the smaller stakes, there's plenty on offer for you too even if you're playing the 0.5/1 stakes tables. See the different leaderboard races here: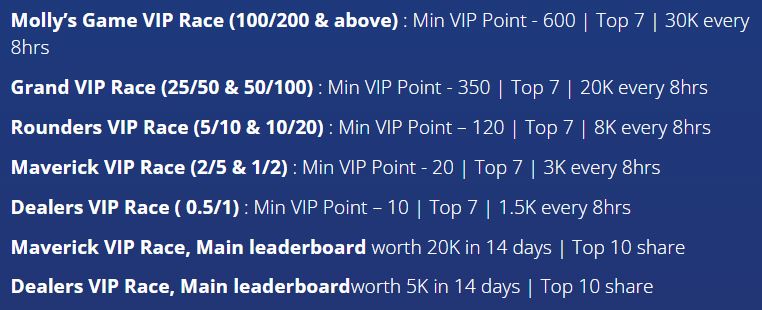 While the top five prizes which are all motorbikes are going to be given out to one person each (starting at as low as 1,145 leaderboard points), the prizes below that can be claimed by an unlimited number of players during the 2 weeks of this cash game promotion. So hurry up and register on Calling Station to start playing right away.
And in case you're reading this article after this promotion has ended, don't worry because Calling Station has such kind of cash game promotions running right through the year. It's your time to make it big on this online poker platform and for all updates on similar online poker promotions, keep reading GutshotMagazine.com.
For more news and updates, keep reading GutshotMagazine.com. Follow us on Facebook, Instagram, Twitter, and Telegram.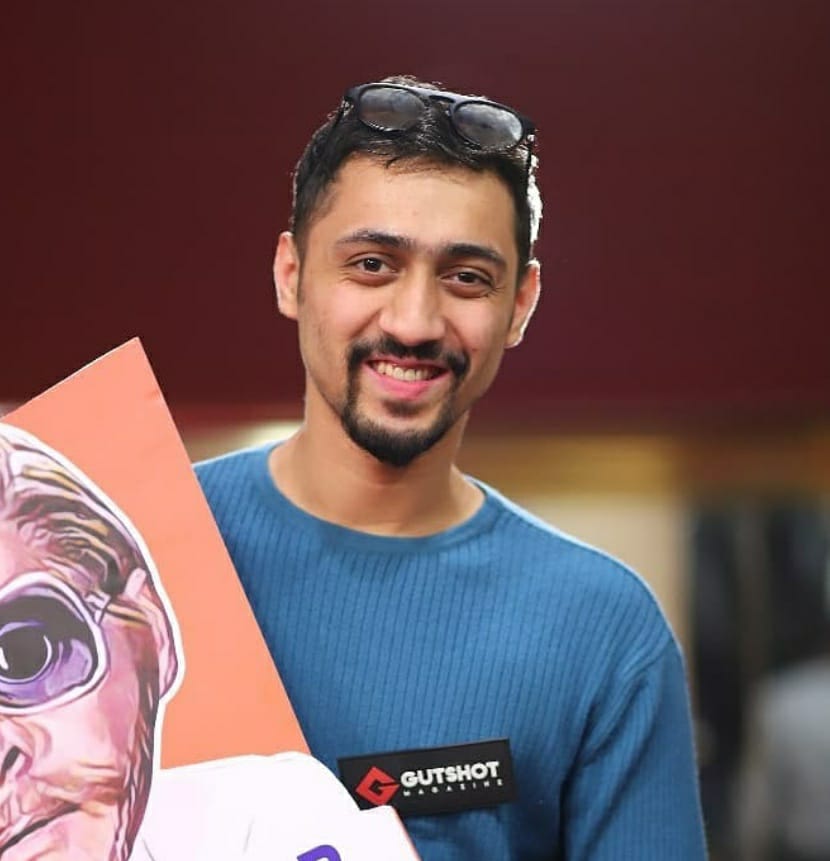 A graduate in Business Management, Dwayne began his career as a content writer for a virtual sports betting company and then for Gutshot too. Now, he heads marketing and business operations at Gutshot and while he's no expert in poker, he enjoys the occasional weekend home games. He was introduced to the industry in 2017 and has made quite a few friends along the way. Outside of poker, he is an avid cricket and sports fan, loves his bikes and of course, a good party! If you want to reach out to him for partnerships and collaborations, feel free to send a message at dwayne@gutshotmagazine.com.
---
---
More News
---
Comments