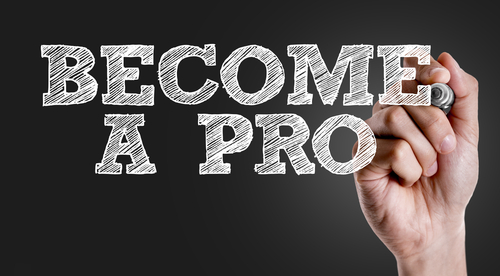 Poker
---
Ways to Take Your Poker Game From Mediocrity to Superiority
Are you troubled by the lack of excitement in your game? Is your game best described as 'break-even'? Are you having trouble while making profit at the table regularly? If yes, then don't worry. You are in the ship of mediocrity with a plethora of other poker players. A set of minor strategy adjustments can go a long way in improving your game. In this article we are going to share a few subtle tips to take your game from an intermediate to the expert level.
Don't play according to your fancies
Most players have favourite hands and that is okay. Everyone feels happy to see certain hole cards. But don't give preferential treatment to them. If you do that, you will make bad plays with them and end up losing money. Winning at poker is based on hard logic and not your whims and fancies.
Use consistent strategies
Don't change your winning strategy because you are bored or because you are tilting. It is your winning strategy for a reason. If you have seen good results from it in the past, use it. When you analyze the elite players, you will realize that they use the same strategy regardless of how they feel or do in a particular session.
Know when to fold your aces
We have all gone through it haven't we? The odd feeling in the pit of your stomach when you have pocket aces and your opponent goes all in? That moment of indecisiveness feels terrible. You don't know whether it is bait or the real thing. Let us tell you that it is completely okay to fold your cards here. Especially when you are playing online. Don't get married to high cards. Let them go if you are not feeling right.
Realize that tilt will hurt only you
Ah, the good old tilt! It has destroyed a lot of dreams, bankrolls and even Poker careers. It is important to realize when you are on a tilt. If you allow emotions to take over your game and throw logic away, then you will lose. All the hard work you have done to get up till this point in the game will go down the drain. You owe yourself the poise and fortitude.
Avoid playing in bad games
One way average players ruin their game is by relentlessly playing against players better than them. Pick your battles carefully. It is good to play with players better than you because you can learn a lot, but is learning your only aim behind playing the game? If you want to win some money spot a table which evidently has bad players and take advantage of it.
The chasm between average and elite players is not very deep or wide. More often than not, it just requires you to take a more logical, calculative and detached approach towards the game. Are there any tips that you have to better a poker game? If yes, then do let us know in the comments section.
Get latest updates on Poker right in your inbox – Subscribe Now!
Photo Credit:
---
---
Comments