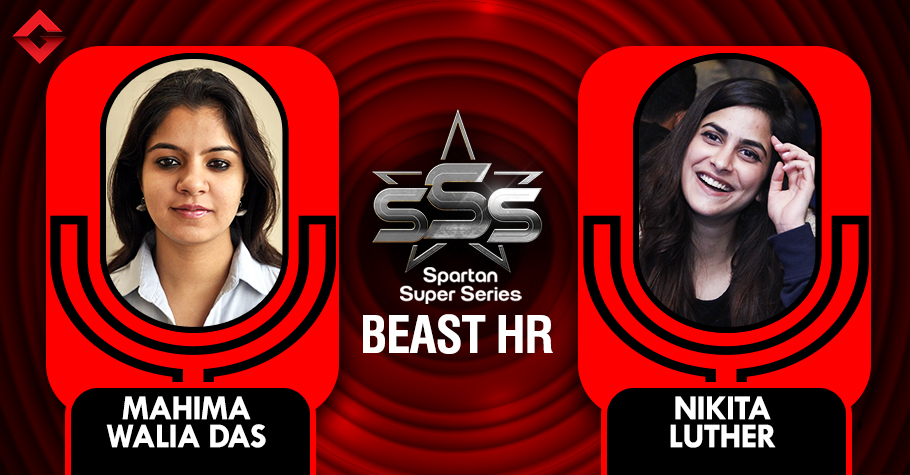 Poker
---
Walia, Luther Speak up After Heads-up Deal in Beast HR!
It's unfortunate but it's the truth that when we look out on the live felts, in India at least, women poker players constitute not even 10% of our tournament fields. The ratio may be slightly higher when it comes to online poker, but we're still a fair way off from calling it a gender-equal sport in our country.
It's a win for the sport in general when we see a woman coming out on top of any particular tournament field across poker platforms. It's an even bigger win and a very promising sign when we see not one, but the top two winners both being female players, like we saw a few days back on Spartan Poker.
The platform is always experimenting with different tournament formats and recently, they hosted another edition of the Spartan Super Series (SSS). Here, they hosted a tournament called The Beast Highroller where we saw Mahima Walia Das and Nikita Luther striking a deal to wrap up the tournament!
Luther of course needs no introduction, having won India a WSOP gold bracelet a couple of years ago, along with several other poker achievements. On the other hand, Walia has been a regular grinder too, but it's only recently that she's been raking in the big 7-figure scores. Late last month, she became the first Millionaire United winner on Spartan Poker before bagging another big score last week.
It was SSS #69 The Beast – Hold'em High INR 50L GTD which attracted some of the best poker pros in India especially because of the steep INR 27,500 buy-in attached to it. 271 entries registered to this high-stakes game and INR 67.75 Lakh was collected in the prize pool, the biggest portions of which went to these two women!

Prior to this tournament, Luther hosted a webinar with Raise Your Edge coach Bencb and she invited a contest winner to join them in Srihari Bang. Coincidentally, Bang also finished third in this Beast Highroller! Gutshot Magazine caught up with the final two players after they dominated The Beast and Nikita even suggested Spartan Poker renames the tournament to She-Beast!
Tell us about the emotions running through you playing for big prizes on the FT?
Mahima: FT was all pros, so I was very anxious all the while. I took onto playing tight till I got into one hand with kornkid got me to a massive CL. I just called my BB to his open when I had AQ. I flopped the top pair. Given Korn's aggression, I just took the stance of calling 3 barrels from there 🙂 I won my seat via a satellite so just making the FT was a big win for me regardless. I was also chasing the SSS Leaderboard and this added points to that.
Nikita: Making an FT is always a lot of adrenaline; I absolutely love that! But I was pretty much card dead throughout which made me one of the shorter stacks. I managed to pick up a few spots and coupled with some surprising bust outs I found myself heads up.
How does it feel being female vs female in HU in this supposedly 'male-dominated' game?
Mahima: For a very long time I thought that it was someone else and not Nikita. I am glad I thought that way else I would have been scared through FT. Just amazing to see women reach such heights and success in the game. Playing against the best in the country is definitely an achievement for me as well 🙂 Also, watching Nikita's webinar with Ben right before the game helped me, especially the brief hand history analysis.
Nikita: I was very happy. While we were 3 or 4 left, I messaged Mahima on WhatsApp confirming that it was her ID ('mambojojo'), she said yes and from then on, I was rooting for her and sure enough she ended up eliminating the other two which gave her a 5:1 chip advantage over me HU.
What was the mindset going into heads-up?
Mahima: The mindset was absolutely positive as Nikita usually says top 3 is a win 🙂 I had a massive lead in heads-up. Nikita and I hardly played a hand there and took up the deal. First hand into heads-up, we decided to look at numbers and it made a lot of sense for me.
Nikita: Given that it was a 5:1 CL and I had a really long day with the Bencb webinar the same day, I decided not to play heads-up and texted her saying let's finish it. So, we didn't end up playing a single hand and did the chip-chop right away.
What needs to be done to ensure more female participation in poker?
Mahima: Some respect and open mindedness from the entire community is quite critical here as it's a sport that is bound to grow with the community. Attitude and mindset of people has to be more accepting of the fact that women can do it too. Maybe better 🙂 To all the aspirational women players out there, please go ahead and chase your dream. Don't let male dominance take up your confidence level.
Nikita: I think it will happen organically. Women have become a lot better. They are taking a real interest in the game. The female pros have been showing us some good results recently. We've had top 3 finishes by Niharika Bindra, Mahima, Muskan Sethi and Smita Agarwalla in the last few weeks itself.
3 female players you think can ship the next Beast HR?
Mahima: Nikita Luther, Muskan Sethi, Niharika Bindra
Nikita: I'll go out on a limb and say Maria Kirloskar, Kanchan Sharma and Radhika Shankar because the rest of the ladies have had some runs recently already. So, I'll root for the rest for now 🙂
Like these two ladies mentioned above, they went for the heads-up deal immediately but we did ask Mahima what it was like to play against a crusher like Nikita in heads-up, to which she said, "There was pressure, of course. The thought of playing heads-up with her gives me goose bumps. I'll get there soon though."
Luther has been in similar spots plenty of times before but still decided to settle for the deal. We asked her why she didn't go for it, considering she was playing a less experienced player. She said, "In hindsight I think it would've been a fun match even though I had the 5:1 disadvantage. Should've been interesting to have given it a shot. But oh well, there's always next time!"
For more updates on the top online and live poker tournaments in India, and for interviews with the biggest winners, keep reading GutshotMagazine.com.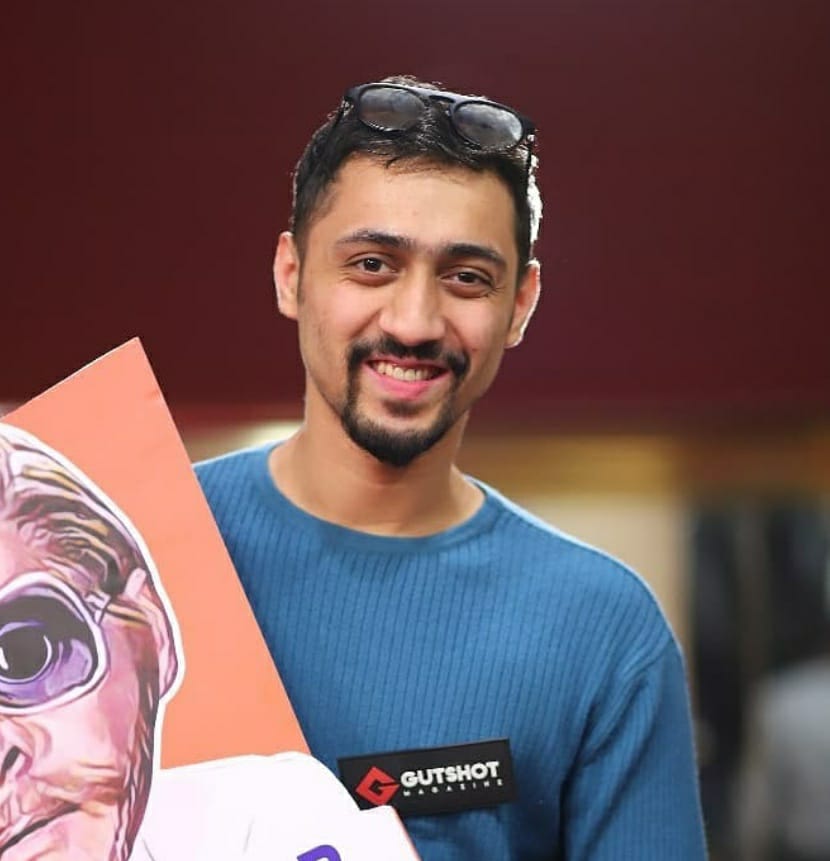 A graduate in Business Management, Dwayne began his career as a content writer for a virtual sports betting company and then for Gutshot too. Now, he heads marketing and business operations at Gutshot and while he's no expert in poker, he enjoys the occasional weekend home games. He was introduced to the industry in 2017 and has made quite a few friends along the way. Outside of poker, he is an avid cricket and sports fan, loves his bikes and of course, a good party! If you want to reach out to him for partnerships and collaborations, feel free to send a message at dwayne@gutshotmagazine.com.
---
---
Comments