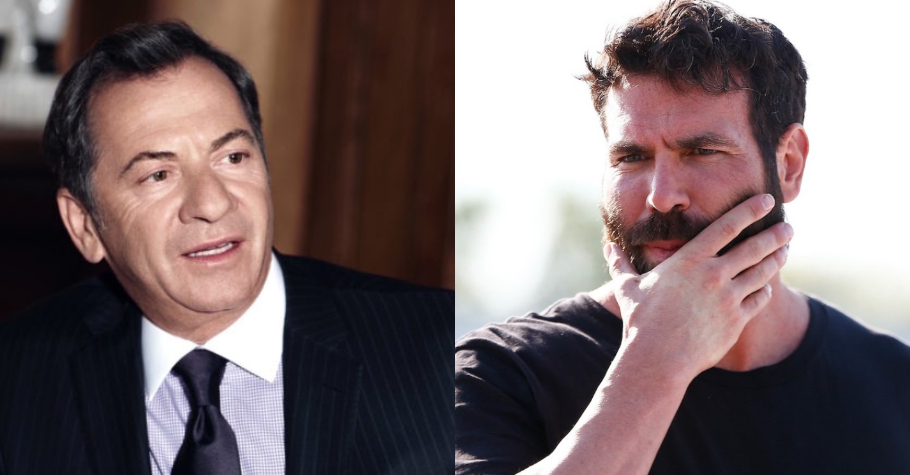 Poker
---
Truth Behind Dan Bilzerian Beating Billionaire Alec Gores REVEALED!
It is time to take a walk down the memory lane folks! It was October 2021 when poker media was flooded with the news (mainly speculations) of Dan Bilzerian challenging billionaire businessman Alec Gores for a $100 Million heads-up clash. It was around this time that the King of Instagram was quoting matter (blabbered a lot) from his autobiography The Setup. He dropped a few bombs about winning massive sums in poker but the one which brought the most damage was about Bilzerian beating Israel-born venture capitalist Alec Gores. This must have upset the businessman who's net worth is pegged at $3 Billion. The evergreen playboy spared no time in revealing details of his time beating Gores in his autobiography and on Logan Paul's podcast called 'Impaulsive.' 
Bilzerian said, "That guy Alec [Gores], he saw my podcast and he text me, I said I beat him for like $40-$50 million, and he's like, 'oh, the number wasn't that high,'" Bilzerian said on the podcast. "He's like, 'I wanna play you heads-up, let's see who has the bigger balls for $25 million apiece." "I (said to Alec) I'll play you for $25 million at the Aria if you wanna wire money over," the social media icon continued. "And then he was like, 'I don't wanna play you unless it's for at least $50 million.' I was like, 'I'll wire in $50 million to the Aria in 10 days if you wanna play, and we can televise it if you want. And so he's challenged me twice, so I think we might play for $100 million." (sic)
The Ignite top boss tweeted saying, "100 million dollar heads up match…" (sic) And this post led to everyone believing that the biggest poker match in history will be played between Bilzerian and Gores. But sadly for those keeping an eye on this record-setting poker game, it never happened. News reports also stated how the trust fund baby had gathered the money to play against the Israeli-American owner of the Gores Group. 
But just because that jaw-dropping $100 Million heads-up poker session didn't see the light of the day, does not mean that Bilzerian never showed Gores what a defeat looks like. He actually did and proof of that is Chance Kornuth's posts on Twitter. How does this three-time World Series of Poker (WSOP) bracelet winner fit into Bilzerian beating Gores story? Well, he is pretty much the living proof that Bilzerian actually knows how to play poker and that he defeated many rich people who's poker knowledge is far less than the playboy's.
That's how Bilzerian makes all that money in poker. Want some more juice on this? Let us dive deep into the $10.8 Million that Bilzerian made by beating Gores in a poker game played in the latter's $70 Million mansion. It must hurt deeply that the Instagram personality has what it takes to win in poker nevermind all those jazzy cum snazzy claims made but never substantiated about winning hell lot in poker.  
---
ALSO READ: Daniel Negreanu SLAMS Phil Hellmuth For His Poor Cash Game Play
---
True story behind Dan Bilzerian beating Alec Gores
Come to the present time, one look at Chance Kornuth's Twitter updates will leave tongues wagging. Why so? Well, Kornuth is the one who coached Bilzerian for this match against Gores. Initially, the controversy-baby got in touch with Andrew Robl but he did not have the time to get the job done and hence referred Bilzerian to Kornuth. This poker match was set with the condition of playing $5,000-$10,000 No-Limit and with a minimum $1,000,000 buy-in. Could it get any better? Yes, the story plays out like a Martin Scorsese flick and Bilzerian will remind you of Leonardo DiCaprio from The Wolf of Wall Street (minus the jail time).
Chance Kornuth REVEALS Dan Bilzerian's truth
Kornuth's first tweet reveals a story from nine years ago. He states, "9 years ago, I randomly got a call from Dan Bilzerian. In his deep voice and no bullshit demeanor, he explained that he needed help preparing for an upcoming heads up match with a $1M buy-in against a billionaire in a few days. Here's the crazy story." The founder of Chip Leader Coaching followed up with a series of tweets that further dwell into the reality of that match against Gores that made Bilzerian richer by $10.8 Million. 
Kornuth further tweeted, "Dan and I had played cash together a couple of times previously and he actually stacked me in a $400K pot at Bobby's Room (his JJ held against my AK) in 2013 which is still the most that I've ever lost in one hand. I hadn't heard from him much since that night." "It turned out that Andrew Robl was too busy to coach Dan for his upcoming heads up match that Saturday with billionaire Alec Gores at Gores' 11 bedroom, 21 bathroom, $70 million dollar mansion and Robl told Dan to give me a call."
"Dan explained that they were scheduled to play $5,000-$10,000 No Limit with a $1,000,000 minimum buy in. Dan offered to give me a $10k freeroll if he won over a million dollars and I snap called!" (sic) "Based on my guesstimate, Dan would win a million about 55% of the time. For 3 hours of coaching, my EV was ~$1,800 an hour. While trying to mask my excitement, I asked Dan if there was anything specific that he would like me to prepare for the session."
"He said "Ehhh not really, just maybe figure out the range I can jam when he opens $100k in the dark and we each have a million. I was relieved that we weren't FaceTiming as my jaw just about hit the floor…. Naturally, I said "No problem, talk to you Friday." (sic) "Two days later, I was sitting in my car in the parking lot of Park Meadows Mall in Colorado, talking on the phone with Dan, while my wife was inside Black Friday shopping. We immediately got to work figuring out how to exploit Gores."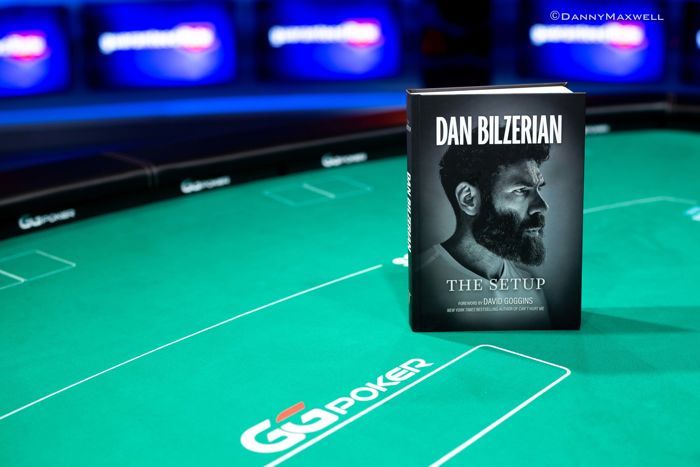 Dan Bilzerian's autobiography The Setup
"We figured out that Dan could actually jam any two profitably when Gores opened to $100k dark based on his expectation that he would only call a jam with A8s+, 55+ and KQs." "It was also established that Dan shouldn't overuse this strategy as Gores would catch on and would stop open raising $100K in the dark. Hopefully Gores wouldn't wake up with a real holding right off the bat and call or Dan could be down a million bucks in one hand!" (sic)
"I was thoroughly impressed by Dan's knowledge of his opponent. Every time I asked a question about his Gores' tendencies or range in a spot, Dan immediately replied with confidence and precision." "With the game plan we had developed, we both agreed that he was going to crush the billionaire at his own mansion with millions on the line. I was virtually already spending my $10k in my head when we wrapped up the call." (sic)
---
ALSO READ: Phil Hellmuth Breaks His Own Record After Losing Big On Hustler Casino Live
---
"I couldn't wait for Sunday morning and to hear back from Dan. On Saturday night, I was so anxious thinking of million dollar pots going back and forth based on my strategies, it took me forever to fall asleep." "Fortunately, I didn't have to wait that long. I got woken up by a text around 4 or 5 am and all it said was "Owe you $10k" I replied, "How much did you win!?" (sic) "When the next text informed me he won $10.8 million, I immediately jumped out of bed and called him to have him tell me some hands! The one I remember is him telling me about 5betting pre with Aces to $1.5M and it coming AKJr. He ended up winning over $5M on that hand alone."
"Getting a random call from Dan Bilzerian and coaching him through the biggest spot of his life from a parking lot in Colorado is one that I'll never forget. My only regret is not insisting on a 1% freeroll rather than the $10K."
Oh dear god! That was a lot to digest, wasn't it? Sure it was! The above tweets by Kornuth cement the fact that Bilzerian plays poker seriously not just for show. And what's wrong with that? Making money by defeating those who are filthy rich and have millions to throw around works for Bilzerian like any other business model does for people running massive corporations. Money won is money earned and Bilzerian is just playing it smart. Getting help when needed and knowing who to beat is a skill at the end of the day. 
People in the poker universe and outside who follow Bilzerian to the extent of having every move of his screened under a microscope, even Daniel Negreanu believes that trust fund baby must have earned 100 Million from poker. The Canadian pro gives a detailed account of why he believes in the numbers thrown around Bilzerian's poker earnings during an interview with Lex Friedman. Well, if the six-time WSOP bracelet winner has faith in Bilzerian's poker playing skills whilst keeping logic intact then who are we to question Bilzerian's money earned from poker.
For long, haters and naysayers have ridiculed Bilzerian for being a fake poker player and questioned everything he ever said about poker, but if he is making money by beating billionaires then one should consider it to be a legit way of monetising one's poker skills. There is no point in sulking in misery as to why the playboy persona gets to have a blast, live in grandiloquent mansions, have the hottest girls in his arms, travel in private jets, flaunt his Louis Vuitton, Rolls-Royce and Ferrari and then show off  those millions won in poker without having to break a sweat. That's just who he is, make your peace, we did! 
Image Credit: Danny Maxwell / Pokernews / habwin.com / labusinessjournal.com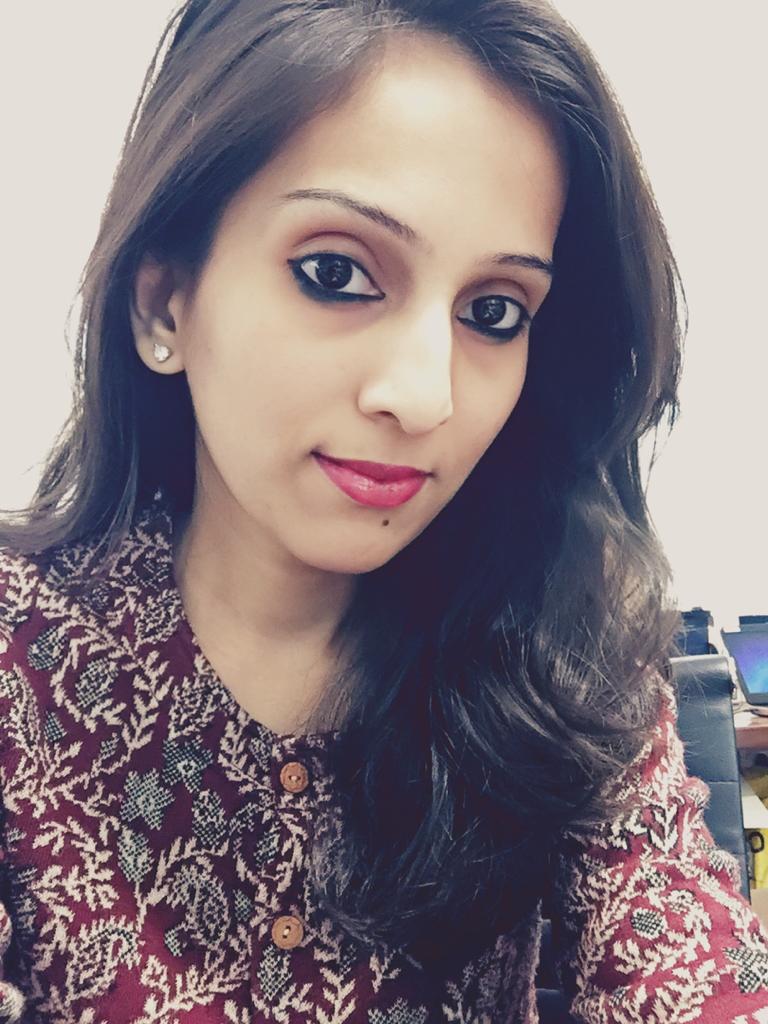 With a Masters Degree in Journalism and Communication, Mrinal Gujare currently is cruising through an exciting genre of writing and editing at Gutshot Magazine. Apart from being an Editor, Mrinal is an avid reader and a former contemporary dancer. She is also perennially hungry for intriguing scoops from across the globe. No holds barred is the rule Mrinal follows in life.
---
---
More News
---
Comments