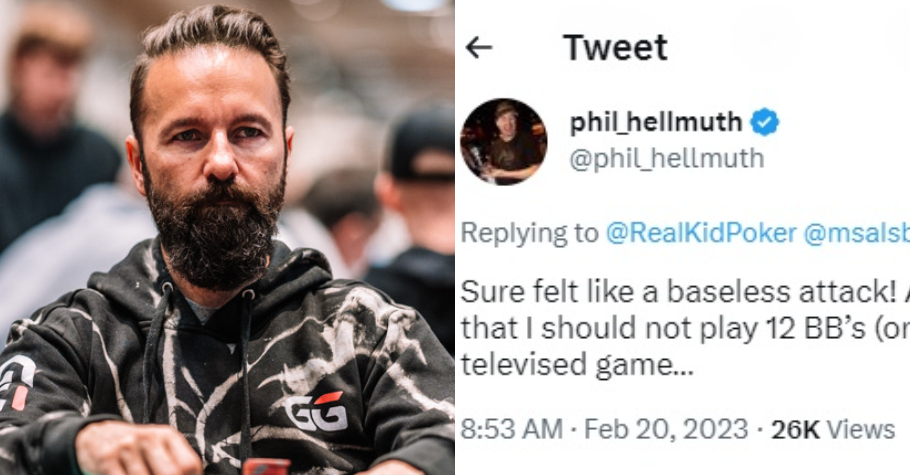 Poker
---
Daniel Negreanu SLAMS Phil Hellmuth For His Poor Cash Game Play
Is there a better fight out there than the ongoing spat between Phil Hellmuth and Daniel Negreanu? We don't think so! What happened? Too many things to say aloud in a breath! But hey we will write it all down for you! The poker universe is aware of how the 16-time World Series of Poker (WSOP) bracelet winner stormed out of Live At The Bike after rage quitting! And before that he ranted all over the place about losing a record-breaking figure at Hustler Casino Live. But did Hellmuth stop there? Hell no! He went on to declare that he is taking back the claim he made about buying into televised/ live streamed games to the tune of $300K. 
Hellmuth's tweet read, "I am rescinding my offer to buy in "$300,000 of my own money" on all LIVESTREAMS/televised poker games. It was too painful losing $140,000 w K-K, last Monday, in one hand! I will buy in for whatever I choose. If I want to sell a piece or get staked, I will do that. I am free!!" End of saga? Absolutely not!
Hellmuth's tweet got replies from many and one of those comments came from the six-time WSOP bracelet winner. Negreanu did not mince his words while responding to Hellmuth. And how did the 'Poker Brat' reply to DNegs? Of course by hitting back. Hellmuth was clearly upset with 'KidPoker' and stated that he was expecting a baseless attack to which DNegs defended saying he wasn't trying to attack the Palo Alto resident. PHEW! 
Phil Hellmuth vs Daniel Negreanu (on Twitter)
DNegs responded to Hellmuth's controversial tweet by saying, "I think that's smart for you Phil, but may I suggest at least having 100 bbs in front of you rather than playing a 20 bb stack in a cash game. It ruins the game and people don't watch. That's why when you did it last time you had 500 viewers while the other stream had 17,000." 'Poker Brat' did not agree and replied back saying that Negreanu was misleading and stating 'facts' out of context. 
---
ALSO READ: Phil Hellmuth Breaks His Own Record After Losing Big On Hustler Casino Live
---
This must have pissed off DNegs quite a bit as his following tweet read, "You sat there with 2500 in front of you Phil. No one wants to watch that, it kills the game." Well, this is where Hellmuth agreed with Negreanu and tweeted in the affirmative.
The back and forth between the two poker legends could give the scandal loving folks, quite the fodder! For the unversed, the Twitter spat started when a user named Salty tweeted saying, "Very smart of you to rethink and torch other people's money." Hellmuth responded by saying, "Not you @msalsberg! I made @StakeKings customers $200K buying a piece of me (easy to prove)! I expect baseless attacks: @RealKidPoker, "You had 500 viewers vs 17K viewers" (he KNOWS HCL averaged 12K vs 200 on LATB) and @berkey11 to say, "No one cares you won 30-of-32 LIVESTREAMS" 
What was DNegs supposed to do? Keep mum? Hell no! Negreanu replied saying, "I'm not attacking you Phil. I'm suggesting that it's really bad for the game when you play a 12 bb stack as you did on that show. A good compromise is just play 100 deep, you don't have to play deeper than that unless you are winning." 
Matt Berkey also jumped in and said his comment was not meant to attack Hellmuth but the latter wasn't buying it. Berkey said, "I'm also not attacking you, just being logical. Winning 30 outta 34 sessions is meaningless if your winrate is so small that 2 loses wipe out all the wins. You'd be much more revered by your peers if you let your play speak." Hellmuth clapped back and said, "You think $338,000 wiped out 30 wins? I was big winner in "Robs Game" over 3 sessions for more than that! And won over $200,000 ($286K?) filming at studio w JRB. I believe I am up well over $1.1M over 30 winning sessions." We understand, anyone will defend themselves and their opinions but Hellmuth's argument found no buyers. 
---
ALSO READ: WATCH: Phil Hellmuth Rage Quits LATB Game And Heads Home
---
Coming back to the GGPoker ambassador. Did Hellmuth not agree with anything Negreanu said? He did in part! Hellmuth agreed on the part on not playing with 12 BB. He wrote to DNegs, "Sure felt like a baseless attack! Although, I do agree w your main point that I should not play 12 BB's (or less than 28 BB's) on a LIVESTREAM or televised game…" 
DNegs again replied to the former WSOP Main Event champion and said, "Not an attack at all Phil. Just saying a fair compromise since you are retracting that you will always sit with at least $300k. If you dip below 50 bbs just add a little, that's all."
To be very honest, there are too many tweets to keep track of! And what about the emotions that were running high on this Twitter thread! Well, emotions were on full display as nobody was taking it down when it came to 'how not to play poker' and everyone wants to be heard.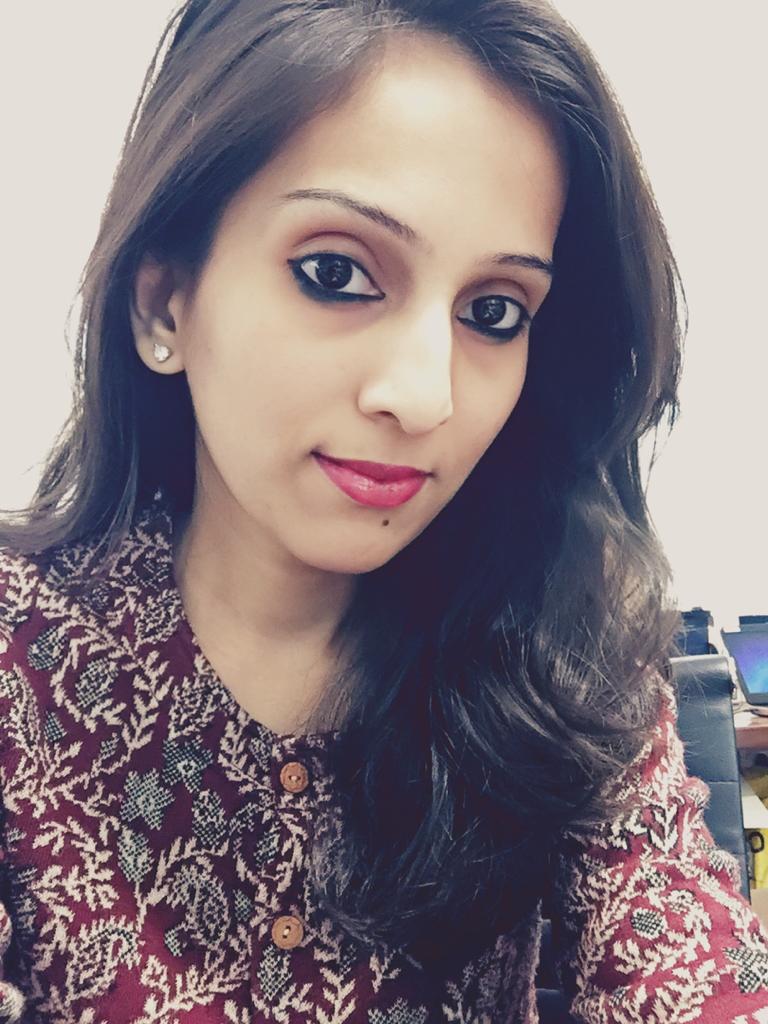 With a Masters Degree in Journalism and Communication, Mrinal Gujare currently is cruising through an exciting genre of writing and editing at Gutshot Magazine. Apart from being an Editor, Mrinal is an avid reader and a former contemporary dancer. She is also perennially hungry for intriguing scoops from across the globe. No holds barred is the rule Mrinal follows in life.
---
---
More News
---
Comments