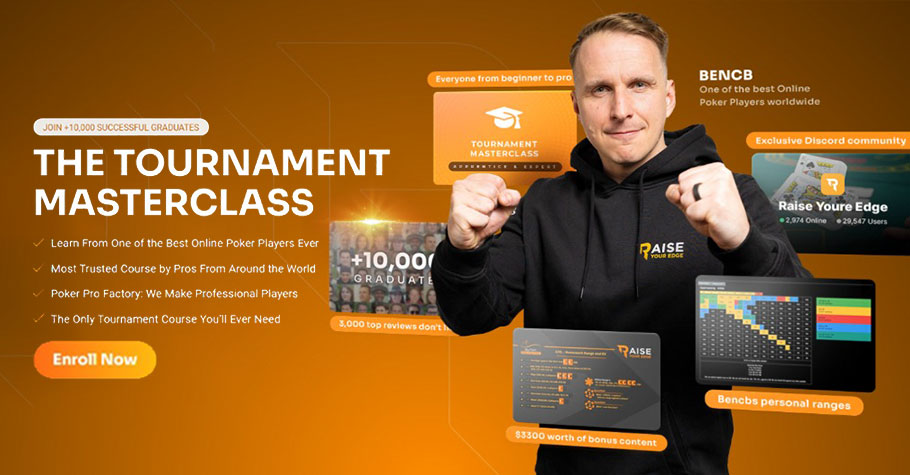 Poker
---
Why You Should Buy The Tournament Masterclass on Raise Your Edge?
Are you feeling like you've got it in you to become a serious poker player? Do you feel slightly stuck and need a little bit if help with your game? Do you want to learn from some of the best in the business? If your answer to the questions above is YES, then you should probably consider purchasing a poker training course online, which is sure to up your results in online and live poker.
And talking about poker training websites, there are very few better than Raise Your Edge, which is being run by one of the best poker players in the world, Benjamin Rolle aka 'Bencb'. If you are serious about crushing in poker and living a life most only dream of, then you should check out their poker coaching course called 'The Tournament Masterclass'.
Buy The Tournament Masterclass on Raise Your Edge
They've got a proven formula for tournament poker success and it's your chance to be a part of this success as well, along with 10,000+ other successful graduates from RYE. You can benefit by learning from some of the best poker players in the business, using a framework that has led to the creation of hundreds of professional poker players from around the world.
The Tournament Masterclass benefits:
50+ hours of content
Bencb's personal ranges
Preflop blueprint
Structured content
Bencb has been crushing in poker for 10+ years and his stats include $30+ million in online and live poker cashes. He's coached thousands of players during this time as a poker coach, both through personal coaching as well as The Tournament Masterclass. He's a WCOOP 100k winner and also has multiple SCOOP titles to his name.
The Tournament Masterclass testimonials
"Are you ready to improve at poker? I exclusively used this course to go from an average small-mid stakes player to now competing at the highest stakes against the real beasts." – Jaime Staples, leading American professional poker player and Twitch streamer as well.
"This is an elaborate amount of high-end, high-quality content. You get ranges, videos and tools all for what you would spend on just 2-4 hours of coaching. It is a compilation of an incredible amount of work and effort. Of everything I have gone through, this is as good as it gets!" – Jeff Gross, American poker player and podcast host.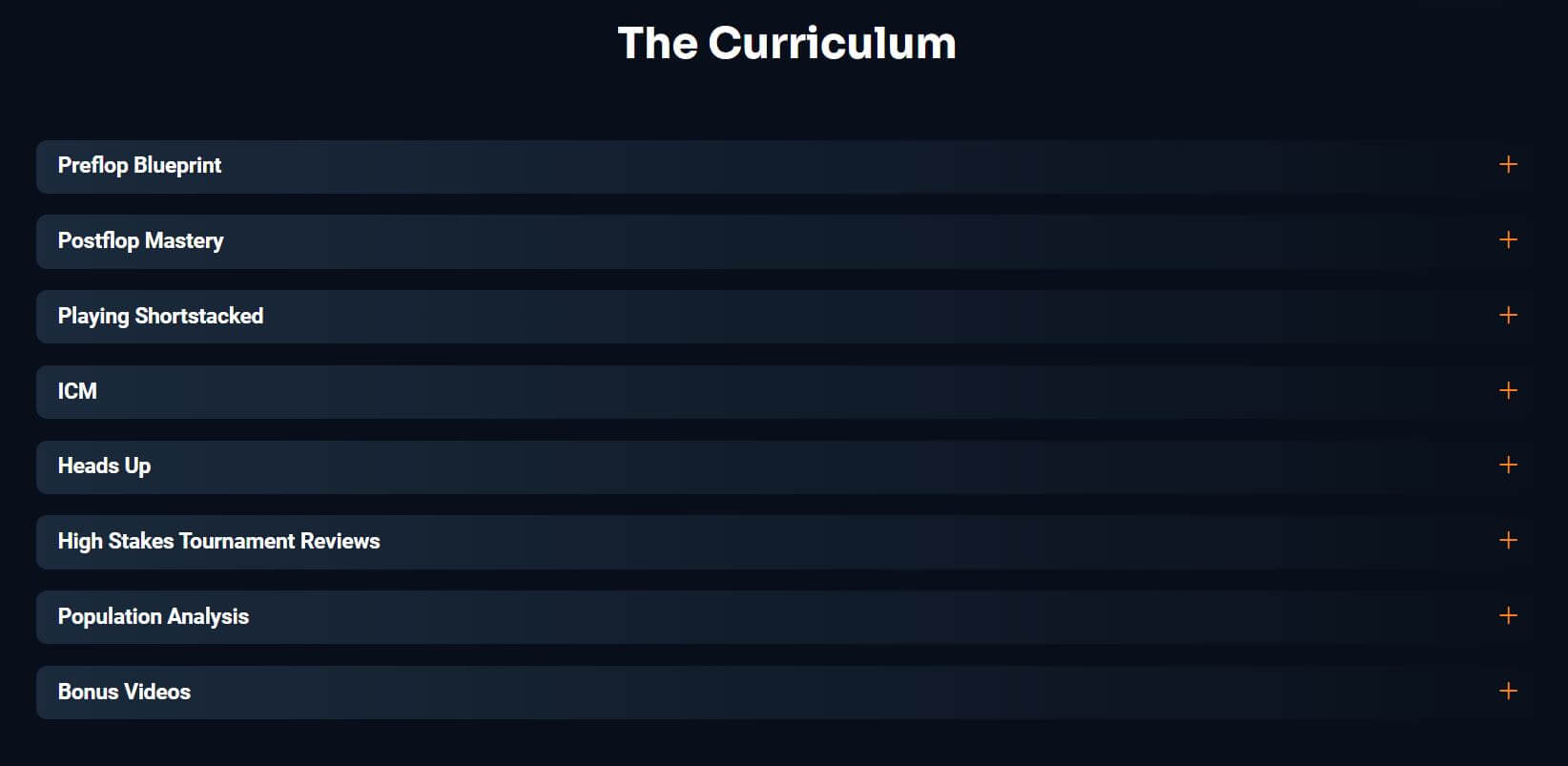 With this course, you're sure to lose all sense of insecurity while playing poker, and become more confident with your gameplay. You can move from post-flop guesswork to having a structured gameplan for post-flop poker, while also having a purpose to playing with 200+ ranges and 50+ hours of total content in the course.
Raise Your Edge – The Tournament Masterclass courses
Starter course – $0
Apprentice course – $697
Expert course – $1,297
Based on the level of learning you want to achieve and how serious you are about playing poker for a living, you can choose any level of the course as mentioned above. RaiseYourEdge.com accepts global payment methods if you do want to go ahead and make a purchase. And, there are special Gutshot-exclusive discounts running at the moment, if you use the following codes:
Tournament Masterclass Apprentice: "GUTSHOTAPP" for $80 off
Bounty Beast: "GUTSHOTKO" for $100 off
Unchained: A Powerful Mindset: "GUTSHOTMIND" for $100 off
Tournament Masterclass Expert: "GUTSHOTEXP" for $150 off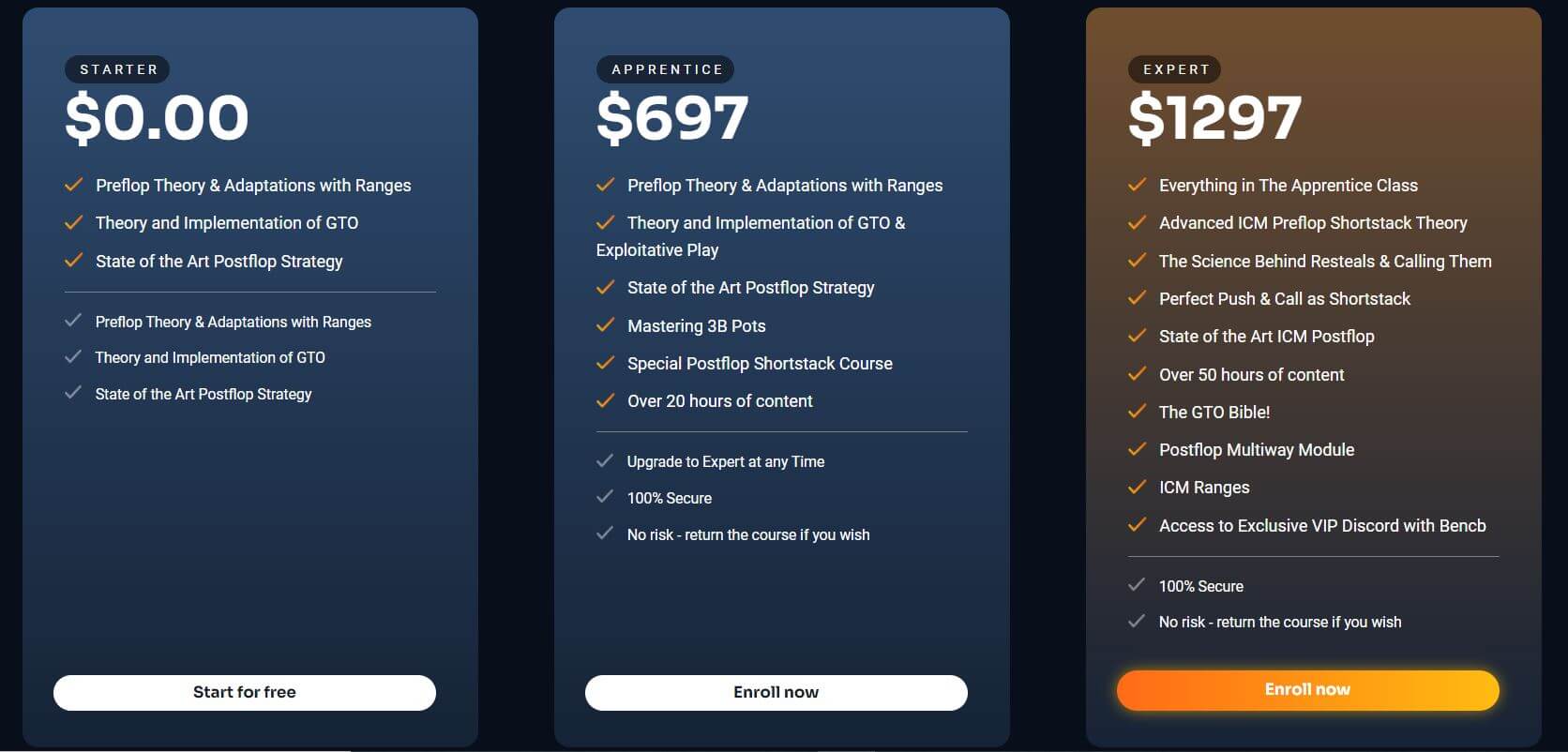 If you're not sure as yet, you can always take a free lesson before deciding to make a purchase. But remember to use one of the Gutshot codes above if you're looking at getting an exclusive discount. And for similar offers from poker and poker training websites from across the world, stay tuned to GutshotMagazine.com…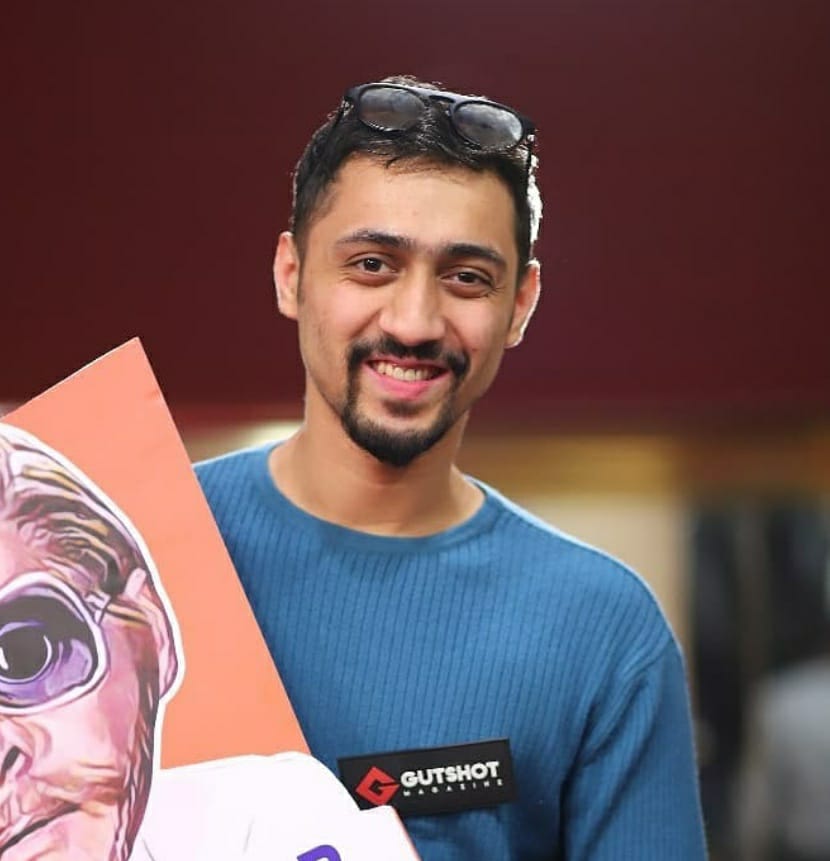 A graduate in Business Management, Dwayne began his career as a content writer for a virtual sports betting company and then for Gutshot too. Now, he heads marketing and business operations at Gutshot and while he's no expert in poker, he enjoys the occasional weekend home games. He was introduced to the industry in 2017 and has made quite a few friends along the way. Outside of poker, he is an avid cricket and sports fan, loves his bikes and of course, a good party! If you want to reach out to him for partnerships and collaborations, feel free to send a message at dwayne@gutshotmagazine.com.
---
---
Comments