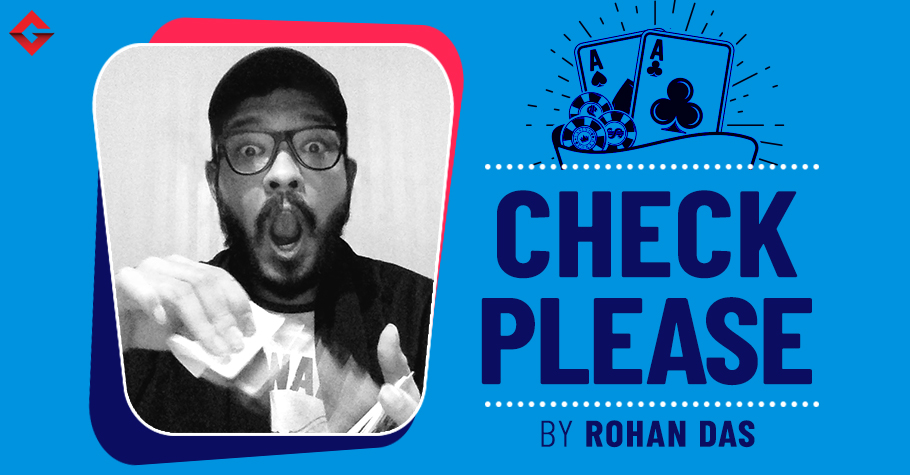 Poker
---
Taking A Break Can Improve Your Poker!
If you're a regular reader of this column, you would have noticed that we took a break for the last couple of weeks. That's what the subject of this week's column is– not why I needed a break, but why taking some time off the tables is necessary for every player and poker enthusiast.
Downswings Are Inevitable
If you've ever met a poker player who says that they haven't had a single losing session, you're either speaking to someone who's a complete noob or, and pardon the pun, a bluffer.
Even at the highest levels, poker players do go through a string of losses just like in any sport. In fact, there are some pros who have consistently lost money at tournaments like the WSOP in consecutive years.
The best tournament players around the world don't have a series where they've had an ROI of more than 35% and they still lose money! So it's best to plug your leaks in the game while you're ahead.
Study
This is a very crucial part of the game that often goes ignored.
As much of a great poker player you might think you may be, you have to study the game. Anyone who tells you otherwise is kidding themselves. While this doesn't technically qualify as a 'break', taking some time off from the felts and just spending some time to go over your hand histories and analysing your play can go a long way in helping improving your results.
Even the best players in the world take time off every now and again to study the game and it would do you good to do the same.
Information Overload
This is another factor in the game that doesn't get acknowledged as much as it should. When you spend a lot of time at the tables the mental fatigue really catches up on you and can affect your decision making ability.
When this starts happening, you start bleeding chips and more often than not, you will find yourself having more losing sessions than you normally would. On a personal level, I've seen this happen to me and decided to take some time off from the game and when I came back, I cashed the first tournament I played. The merits of switching your brain off from the game and giving it a break from poker are severely underrated.
You've Earned It!
Even athletes who play at the highest levels of their sport take some time off to recharge their batteries and poker, even at the recreational level, should be no different.
As poker player you spend most of your time sitting down and end up ignoring your physical fitness. Or worse, you end up ignoring your friends and family in lieu of playing one more hand. This takes a toll in more ways than you can imagine and is something that one should not ignore come what may. Plus if you spend a lot of time playing, you tend to ignore your own well-being which has way more long term side effects than a bad poker session might. So, take some time off, focus on yourself and once you get back to it, your game will be stronger than before.
To regular readers, I apologize for not being consistent over the last couple of weeks, but I will make up for it in the days to come. Until then, take care and run good.
---
About the author: Rohan Das is not now, nor has ever been a professional poker player, but has been associated with the Indian poker fraternity since 2011. He has a deep love for the game and is always encouraging new players to take up the sport. You can get in touch with him on Instagram @das.rohan
To read other articles in Rohan's column, stay tuned to Gutshot!

---
---
More News
---
Comments