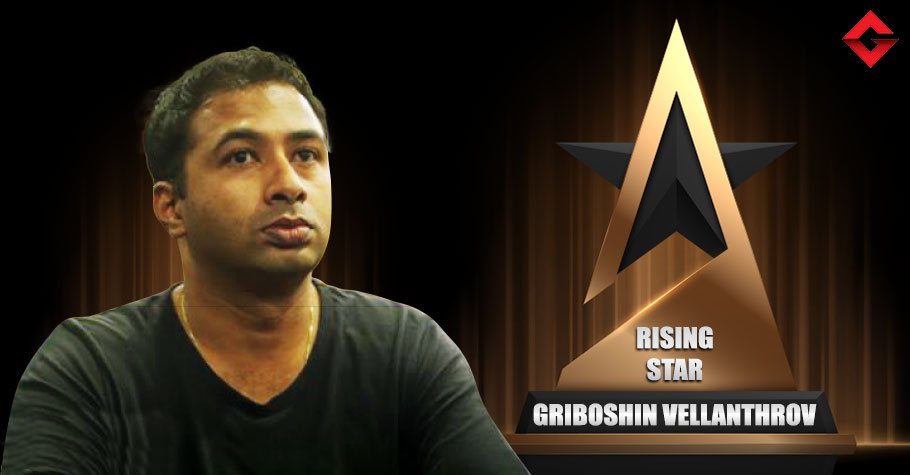 Poker
---
Rising Star in Poker – Griboshin Vellanthrov
A native Bangalorean and now a Mumbai resident, Griboshin Vellanthrov aka 'Grib' has made some deep finishes recently in some of the big ticket series online including winning the Main Event at PokerGuru Online League recently.
This 38-year-old Mumbaikar was born and bought up in the Garden City of Bengaluru. A sports and fitness enthusiast, he loves to use his spare time to stay active and fit playing whatever sport he can get his hands on like football, cricket, tennis, table tennis, 9ball and snooker to name a few. His passions include someday opening a sports training camp for under-privileged children. A seasoned media professional, he has been associated with various esteemed companies who have pioneered the Visual effects business. His vast experience in the post-production space has made him a high quality VFX producer and has seen him heading several well-known creative houses. Over the years, he has had the opportunity to work with several eminent personalities of the movie industry and is a well-known name in the VFX industry. Finding the right work life balance is the key to success and he uses poker to vent out his stress and tickle his senses. We caught up with Grib for a candid chat on his recent successes and the poker journey thus far and here is what he had to say…
Exclusive interview with Griboshin Vellanthrov
How long have you been playing poker and how did you start out?
It's been over a decade now since I started playing poker. Zynga poker was one of the first games I started playing on FB and got hooked on. My curiosity grew and so I went into trying my hands in real money poker and the only places that accepted registration and installation were PokerStars and 888 and to make those deposits was a big hassle. Like most beginners I too got busted couple of times without much success (laughs). But the adrenaline kept pumping and I kept pushing to get back. This time rather than playing cash games I started playing online tourneys with small buy-ins. Shortly thereafter I found a lot of success but couldn't repeat the same results in bigger tournaments where the game was much slower and the players played very differently. Then just didn't push further on as I got busy with professional and family life and so for almost 2 years I barely played any poker.
And how did you return to the game?
After the long break I saw some posts about online poker being legal, which led me to find Adda52 and I started playing tourneys there with some successes, especially the Wed 30k. The browser based play in Adda52 was difficult in that multitabling proved to be a problem. That led me to look for better platforms like Spartan Poker and a few others. The IPC satty and the subsequent IOPC online series on Spartan got my attention, so started playing there and won a few small tourneys but was in the negative. Then the online series started where I started finding success with some quality well know players playing in these series. Started late in the series but most of it that I played I managed to cash with couple of wins. Surprisingly one day I got a message from one of players congratulating me saying you're coming second on the leader board you can win the series!! From then on the tides have been in my favour and I just hope it stays like that! (laughs)
This is probably your biggest win till date?!
Yes, this was the biggest – the PGOL main event and player of the series win. My other high finish was third place in the PokerBaazi 10 Lac GTD on 24th April. Honestly it was an average run last year with many small online tourney wins and couple of runner up finishes in some 5 Lac GTD events. The big win eluded me for a long time and after the earlier Spartan series, I was a bit fed up with the grind and chasing the leaderboard in order to see myself on the top. The long hours of grinding were stressful and started getting to me with 2nd, 5th and 3rd place finishes in the series last year.
What about the live tournament scenario? We know you've participated in IPC events in Goa…
Not much to say there since I hardly played four live events and in three I have been the chip leader till the bubble where unfortunately I busted out. Need to definitely improvise my skills on live table and learn to finish better.
Any aspirations of a full-time poker player?
No, not at this point as I believe I have a long way to go but would keep trying my hand at playing more live events if time permits. But you never know as the current run has made me rethink this plan a bit.
What's your game mix online and offline?
Primarily online since I've played just 4 offline events till date. I love the game so would play both formats at any given opportunity.
---
ALSO READ: When Will Daniel Negreanu Win His 7th WSOP Bracelet?
---
What do you prefer – tournaments or cash games?
In my view tournaments is best suited for me. Luck doesn't seem to be in my favour in cash games and so would avoid that for now. Having said that, I did cash 8x of my buy-in on a live cash table last week (smiles).
It must have been a relief to finally score a Main Event win taking down the biggest one in fact at the PGOL… You came really close in quite a few other online series.
Yes a big event win has been elusive after losing out on many main event final tables. The feeling was just awesome! Ironically this was the only time I hardly played too many events and didn't chase the leaderboard. In that sense I guess I was more relaxed and therefore more in control of myself. The win was nothing less than ecstatic! The cash was good but the feeling that I won the main event and the leaderboard was something that took some time to sink in and I still can't get over it! After all those previous near misses, this win takes the crown… Words fail to describe my feelings (smiles).
What kind of strategy did you come in with at the start of the final table? Any player/s that you were more cautious about?
I just went about my game aggressively so that I have a real good stack to play with and managed it well playing within range. My strategy changes based on the cards I get and the players on my table which dictates my moves. I learn more with every game I play and every hand is a new learning and most importantly I have to learn not to tilt!
Any crucial hands from the tournament?
Nothing in particular, as it was just one of those days when my draws were good and I played them well I guess (laughs). There was a big hand of KK vs AA where I hit a set with Kings and that lucky hand was what made me the chip leader and I never looked back.
What do you like to do away from the poker tables for fun?
I enjoy playing and watching any sport (F1, Moto GP, football, cricket, pool, and snooker to name a few) and love spending quality time with my family.
How do you prep for live tournaments and online play?
Watch a few live and online tournaments on YouTube when I can. Listen to some player interviews.
What's the typical schedule of play for you in a week?
Try one big event and a few 10 pm games based on how much free time I have at hand. I used to spend a lot time earlier playing late evenings but it took a toll on me. I am trying hard to strike a balance in my life style but the love for the game keeps me wanting more (laughs).
What's next on your playing schedule?
Take it one at a time…. I don't want to jump the gun too fast, unless I get some recognition on some main events. If there is one thing poker has taught me its patience!
---
(This piece was originally published in Gutshot Magazine Jun-Jul 2016 edition, and you can take a look at such pieces in our repository of all past editions by clicking here)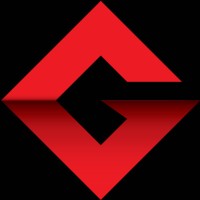 Gutshot Magazine is India's leading real money gaming magazine that covers news, updates, previews, highlights, features and much more across verticals like poker, rummy, and fantasy sports. Our rich history that has spanned over a decade now, Gutshot Magazine has always tied up with events and tournaments that have helped push the awareness of skill gaming in the country. If you are looking for the latest updates across real money gaming, then you have arrived at the perfect destination.
---
---
More News
---
Comments