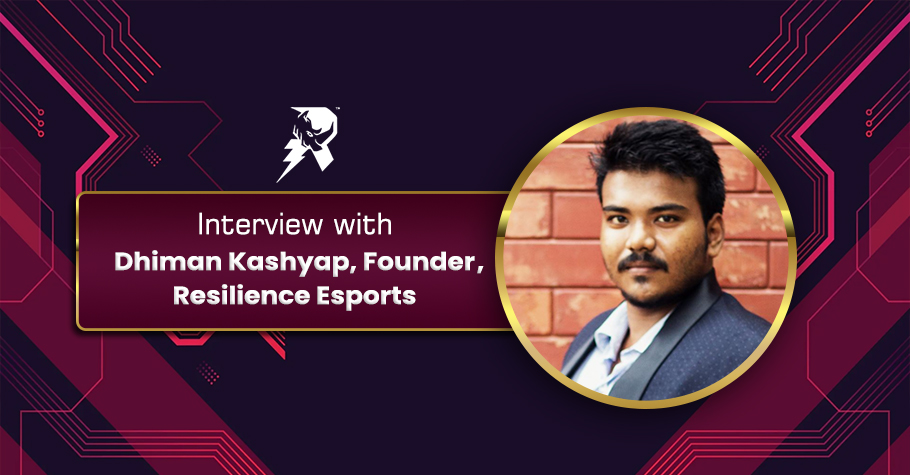 Esports
---
Resilience Esports: Discovering Untapped Opportunities
Among all the gaming verticals, esports is projected to be one of the fastest-growing sectors. According to EY, the esports market size in India has quickly grown to ₹3 billion in FY2021. This, along with the official recognition of esports by the Indian Olympic Association, has further legitimised its presence. The esports space has provided many young adults with countless job opportunities in the past year alone. Due to the ever-increasing economic potential that the esports industry holds, there is a pressing need for an official regulatory framework for esports in the country. 
Resilience Esports is one organisation opening the doors to many aspiring gamers and content creators from the northeastern part of India. Powered by a vision to contribute to the healthy growth of esports in India, Resilience Esports is making sure that gamers from the northeastern part of India are also given the same opportunity. Sharing his thoughts about esports position in India and a word about Resilience Esports is its founder, Dhiman Kashyap.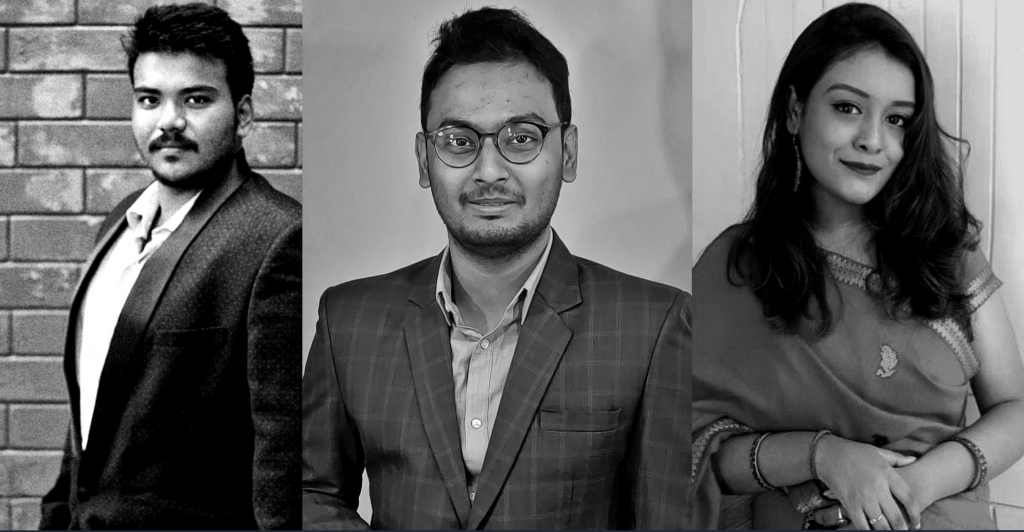 Dhinam Kashyap, Founder, CEO (L) Navarun Gogoi, Co-Founder, CTO, (M) and Ankita Kanungoe, Co-Owner, Chief Financial Officer (R).
Tell us more about the mission and vision of Resilience esports.
The vision is quite simple – we plan to make a better environment for esports to grow in India and the region. We are working towards the betterment of esports by fostering our teams for competitive tournaments in esports, providing monetary and non-monetary support to content creators, and introducing international brands and companies to the Indian market. The infrastructure we have in place will give necessary provisions for uplifting athletes and content creators with proper management. We believe that by helping and developing others, we will grow and upgrade ourselves in this process.
What are your thoughts on the rising esports talent in the Northeast part of India?
We have considered esports on a national level, where we look at the scenario for development within the country. As Resilience Esports' founders are from the northeast part of India, we are looking for upcoming talented and hardworking members from this region. However, the lack of internet connectivity and speed in some areas of northeast India hampers the growth of esports and its enthusiast. But we have found immense passion and dedication emerging from the players of this region, making this a gold mine for talent for India. We at Resilience Esports are always ready to extend a helping hand to the people who are willing to join our cause and fight for the betterment of Indian esports; this applies to the northeast and India as a whole.
ALSO READ: Women Power In The Esports Community  
The northeast part of India has some of the most diverse populations in terms of culture and language. How have you been able to work with the players from these different regions?
We all know the diversity of people coexisting in the northeast part of India. Still, the point that unites us is the love for esports and appreciation for its community. This has been the anchor point while working with esports athletes and enthusiasts. We all believe that the esports community is at a growing stage, and because of this, every gesture counts, irrespective of the scale. When working with a diverse group, we have basic guidelines for collaboration and mutual respect for the person and their work, which propels us to look beyond the differences and come up with synergies that yield results far more significant than our expectations.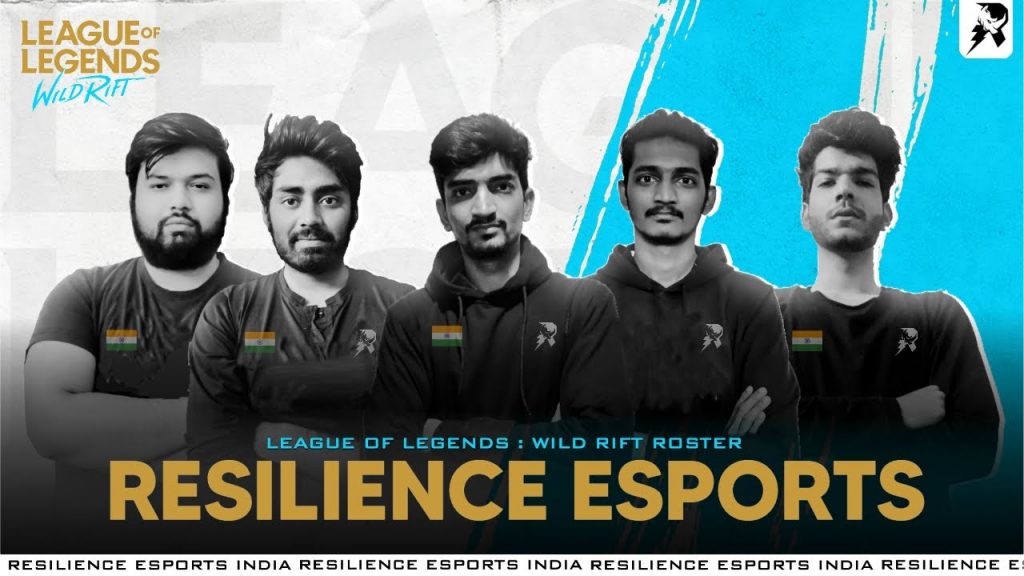 Resilience Esports, League of Legends Wild Rift Roster
ALSO READ: Esports In India – A New Career Domain
With esports gaining more recognition as an official sport, how will this help the industry overall in the future?
Esports gaining recognition as an official sport will be a huge step up – it will allow the platform to operate officially with proper regulations, verification, and direction. From the perspective of opportunities and people pursuing esports, it will be a very organised process and maybe centralised in the long run. For any sector to be developed and recognised, the people/representatives should be chosen carefully. They would be the face of esports and will represent the body. Since esports in India is at a very nascent stage, not having the right set of people regulating it might put the whole dynamics on a negative scale. But being optimistic about esports for a long time, I think everything happens for good, and this too will be for good!
To read the full interview, head to Gutshot Magazine and SIGN UP to our e-magazine! For more interesting content, keep reading Gutshot Magazine. Follow us on Facebook, Instagram, Twitter, and Telegram.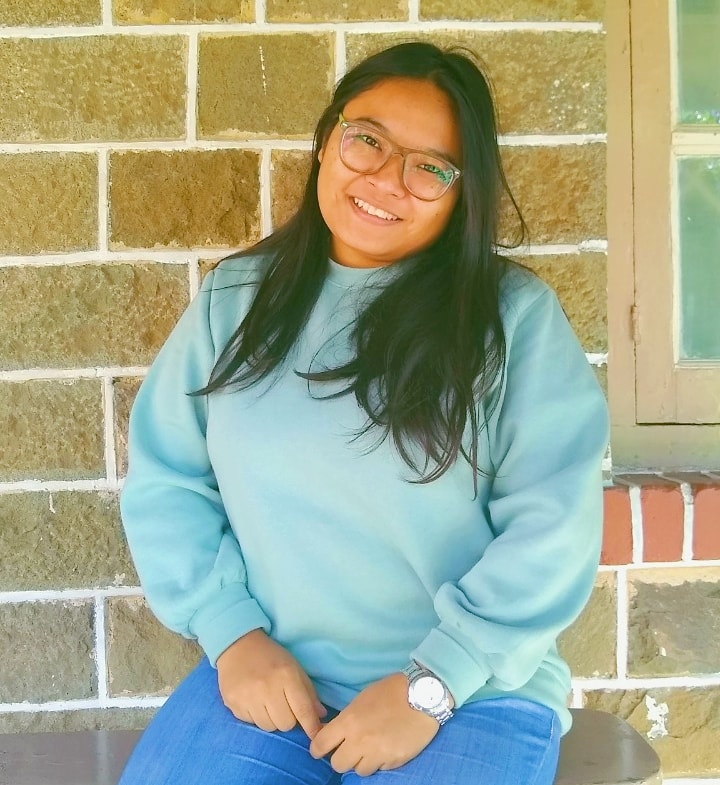 Donna Amo was a writer at Gutshot Magazine. She is a graduate from Sophia College of Women, Mumbai with a degree in English Literature. When this October born foodie is not writing content or poetry, she spends her time laughing at memes or watching series. Based out of Mizoram, she is drawn to all things nature and has a soft spot for puppies.
---
---
More News
---
Comments