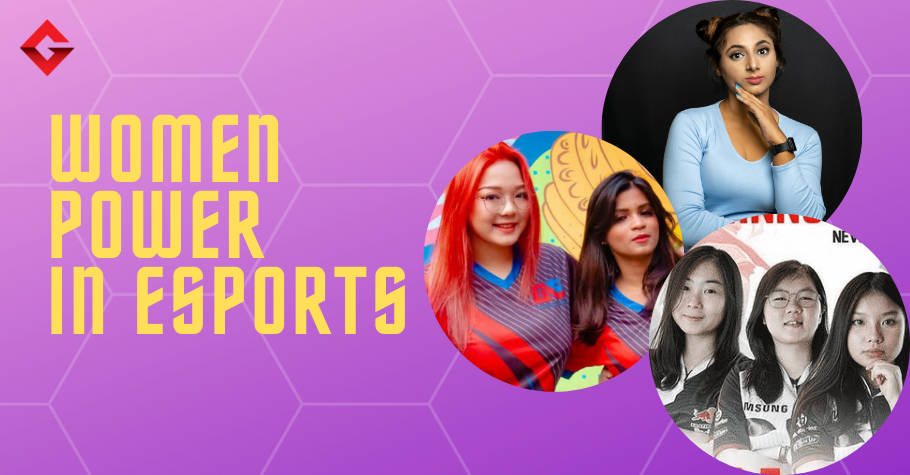 Esports
---
Women Power In The Esports Community  
While the online gaming arena across the world is mostly dominated by men, that dynamic is already undergoing a change, thanks to the steady rise of women gamers in this space. Earlier, many girls stayed away from the gaming scene due to its 'bro' culture and the perception that gaming is only for boys. However, over the years, as more women continue to become streamers, content creators, gamers, and even esports athletes, people's perception is slowly changing.
In every part of the world, girl squads are being formed for esports teams; gamers like Alia Lia Shelesh aka 'SSSniperWolf,' Suzanne Berhow aka 'KittyKatGaming,' Shagufta Iqbal aka 'XYAA,' Saloni Kandalgaonkar aka 'Mili Kya Mili,' Alyona Bordukova aka 'Ailey' are some of the popular names. Esports organizations have formed all-girl rosters with Alter Ego Celestè from Indonesia, Dignitas Female and Team SoloMid from America, and India's first all-female esports team, GEms (Global Esports mythic stones) being some among them.
ALSO READ: Lokesh Suji On Having A Career in Esports
Women are no longer the silent observers; they are now the game changers of their own story and are rocking the gaming world like never before. Breaking stereotypes and glass ceilings as they continue to climb the ladder. Video and mobile games like PUBG, Valorant, Call of Duty, CS:GO, League of Legends, all have expert and professional female gamers and teams.
The all-female Valorant team from Indonesia, Alter Ego Celestè is making headlines in Southeast Asia. The team consists of players Ryona Tan aka 'Tarathiel,' July Kusuma aka 'Eisberg,' Odella Abraham aka 'enerii,' Dhammamitta Marvella aka 'margeaux,' Risalma Agnia aka 'oreopheliaa,' and Nurul Aini aka 'Ayumiii.' The team managed to win an impressive four out of five Valorant Open Tournaments hosted by FSL in 2020. Since then, the team has only grown stronger than ever.
When asked about the reason for their success in the FSL Valorant Cup, Ryona Tan replied, "Among all the girl teams, we have the best chemistry because we've stuck together for quite a long time already. Overall, the individual skill of my team members is among the best and I think that's what makes us very strong."
ALSO READ: 5 Best Valorant Agents To Level Up Your Game
GEms was India's first all-female esports squad formed in 2019 and consisted of gamers Suriya Banu aka 'Hikari,' Sukanya Medhi 'Evilnut,' Kyar Nyo Thwe Thin aka 'Kiva,' and Hannah Hinds aka 'Apollonia.' They were among the first to blaze the trail for more female representation in the esports scene in India. Talking about their experience, Hannah Hinds comments, "Sometimes people will ask us what it is like to be a female gamer, but really there is no difference. You can be guys in a team and do the same thing we do."
Trinity Gaming, one of India's top gaming management firms, is also in the forefront of this movement and has associated with many women players. Helping them build their careers in professional e-gaming and as content creators. It is committed to encourage gamers and build an industry which offers a safe haven to young talents who have the potential to turn their passion into a full-time career, where no genders are barred.
The firm has assisted women gamers like Sanjana Bhattacharya aka 'iamBLACKHORSE' who has been a streamer on YouTube for around four years now. Bhattacharya has managed to amass more than 185K subscribers on her channel. Commenting on her journey as a gamer and creator, she said, "It has been the most magical journey I have ever been on. I still have so much to learn and have so many experiences to gain. My subscribers are my biggest supporters, and they encourage me every day to get up and work twice as hard as the previous day."
ALSO READ: Why Esports Is A Lucrative Market In India
Another streamer, 26-year-old Aparna Shukla aka 'Annie' has over 21 Lakh subscribers on her Facebook Gaming channel 'Rogstream.' With everything from unboxing videos, her audience skills, to her interaction with other gamers, she has managed to build her channel into an interactive and fun space for her audience.  Gamers like Pooja Bisht, Sakshi Sood, Kangkana Talukdar aka 'Mystic Ignite,' and Anjali Roya aka 'Unicorn IB' are among the top names in India.  
It is without a doubt that women are pushing their way through the world of gaming and emerging as champions in every right. With many more budding talents emerging, the future for female gamers looks bright.
For more interesting gaming content on Women Power, keep reading Gutshot Magazine. Follow us on our social media handles like Facebook, Instagram, Twitter, and Telegram.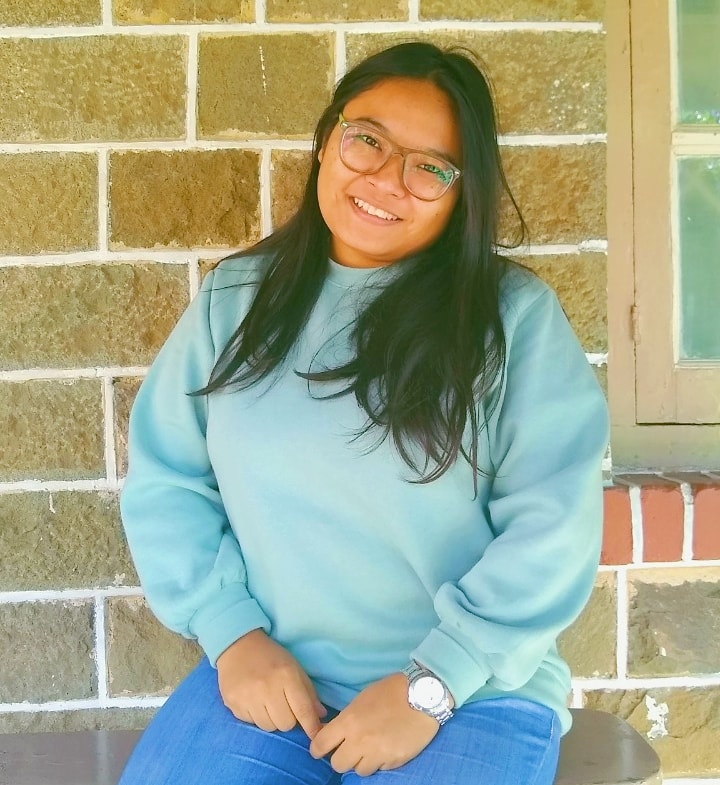 Donna Amo was a writer at Gutshot Magazine. She is a graduate from Sophia College of Women, Mumbai with a degree in English Literature. When this October born foodie is not writing content or poetry, she spends her time laughing at memes or watching series. Based out of Mizoram, she is drawn to all things nature and has a soft spot for puppies.
---
---
More News
---
Comments