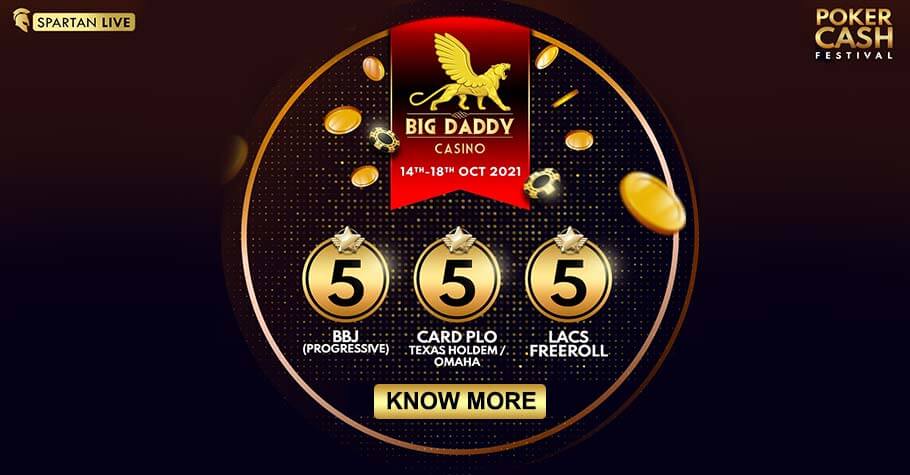 India
---
Hurray! Poker Cash Festival at Spartan LIVE Between 14-18 Oct
For months on end, poker players across the country were waiting for casinos to open up in Goa and play LIVE poker! Finally last month, the state authorities allowed casino activities to resume on the offshore vessels in River Mandovi. With all Covid-19 protocols in place, an exciting and new cash festival is being hosted at the Spartan LIVE poker room on board the Big Daddy Casino. 
Tickets to Goa are already being booked for the Poker Cash Festival which is set to take place between 14th – 18th October, 2021. There's something for all poker players right there at the Spartan LIVE poker room. Spartan LIVE is known for being home to the biggest and best cash game actions in India. Right from Texas Hold'em tables to Omaha tables and even 5-Card PLO tables, you'll find it all at one of the most exciting poker destinations of India.
Apart from the several variants of the game, you can also win from the Rs. 5 Lakh Progressive BBJs (Bad Beat Jackpots) and participate in a Rs. 5 Lakh freeroll happening on 19th October, 2021 – for those who don't want to put in big buy-ins to play. The fest will end on a high for first time poker players and also for those who are looking to test the waters. 
Clearly, the Poker Cash Fest is the place to be (no questions asked; provided if you're not one of those who are planning a trip to play the WSOP 2021 series in Las Vegas). Live poker is back and there's no better way to celebrate than being a part of the Poker Cash Fest aboard the luxurious Big Daddy Casino. 
All the staff are vaccinated and COVID-19 protocols are being religiously followed at the Big Daddy Casino. On arrival at the casino, you'll have to present your Final Certificate for COVID-19 vaccination or RT-PCR test report (with a 72-hour validity) to be a part of the cash games at Spartan LIVE. 
Bookings are open to all and you can call now to get yourself registered, on +91 7400477614 / +91 9112222867. For updates on other exciting games that will be hosted at Spartan LIVE poker room, stay tuned to GutshotMagazine.com.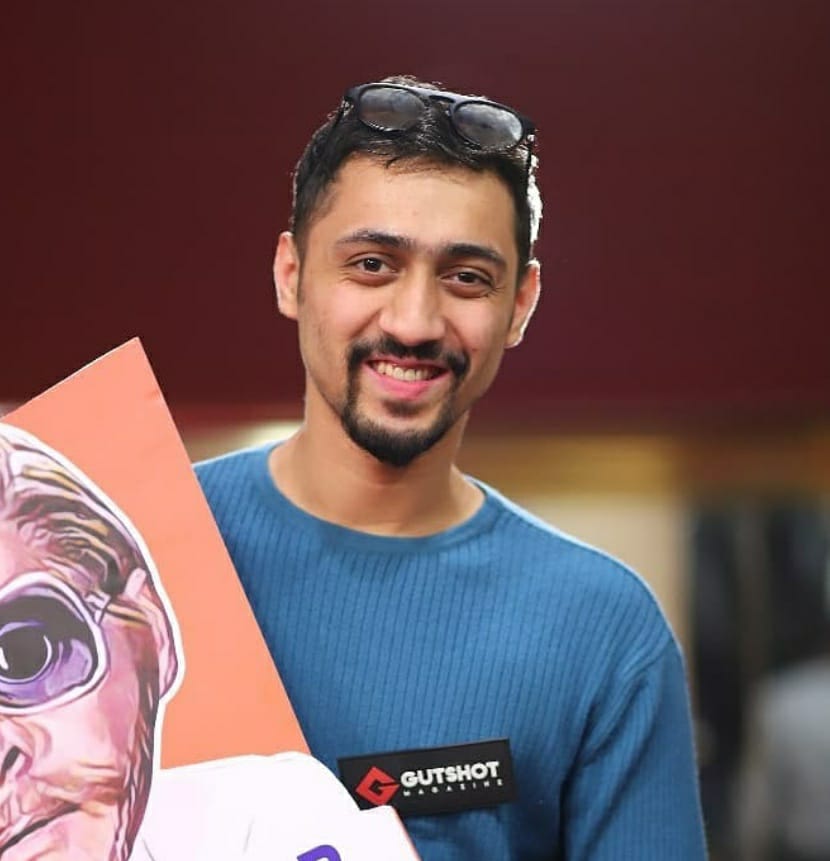 A graduate in Business Management, Dwayne began his career as a content writer for a virtual sports betting company and then for Gutshot too. Now, he heads marketing and business operations at Gutshot and while he's no expert in poker, he enjoys the occasional weekend home games. He was introduced to the industry in 2017 and has made quite a few friends along the way. Outside of poker, he is an avid cricket and sports fan, loves his bikes and of course, a good party! If you want to reach out to him for partnerships and collaborations, feel free to send a message at dwayne@gutshotmagazine.com.
---
---
More News
---
Comments