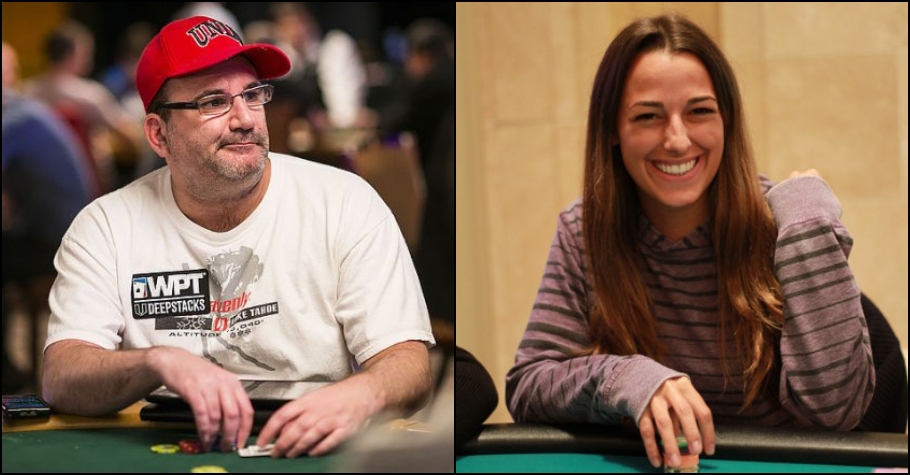 Poker
---
Mike Matusow goes on a rant after alleged slowroll at WSOP Online
The poker legend with $9.75 million in live earnings hit the headlines last week when he literally compared wearing face masks to abortion. Mike Matusow regularly lives up to his 'The Mouth' nickname by voicing his opinions. If you think that last week he seemed to have pushed things too far, you are absolutely wrong!
With the commencement of the much-awaited, richest poker festival, the World Series of Poker (WSOP) Online 2020, several poker pros like Daniel Negreanu and Matt Stout have taken the opportunity to livestream the competition for their fans. And who could stop Matusow to join the party?! Seeking to grab this fifth gold bracelet, the poker pro entered Event #5: $1,000 No-Limit Hold'em Freezeout on Sunday.
Unfortunately being eliminated after playing two hands, Matusow began berating the player who won a key-hand against him leading to his eventual elimination. "This motherf*****," he said. "I'm gonna f*** him right in his f****** ass, man. Mark that name down, wolverine17. What the f*** is wrong with these f****** people?" And that actually continued for several minutes. "I am going to find out who this motherf***** is, and I swear to you, I am going to throw him up against the f****** wall, and tell him if you ever slowroll me again, I'm going to beat your f****** ass."
The four-time WSOP bracelet winner was dealt Ace Queen and he 3-bet "wolverine17". The latter called and checked a ten-high flop. Little did he know that his opponent had laid a trap with pocket rockets and Matusow shoved for an overbet which eventually saw him busting in the next hand. After ranting in his YouTube live stream, the pro offered $50 bonus if "If anybody in here can find out the name of this guy…If somebody can get me the name of wolverine17, and it's verified, they will get $300 for $200."
Turns out, the wolverine behind the mask was Megan Milburn an East Coast player with about $64K in total live earnings who finished 38th for $3,164. In a now deleted tweet, Matusow used a derogatory term when tweeting at Milburn, writing, "do you enjoy acting like a fucking c**t by slowrolling people online where nobody can see you? Learn poker etiquette or your poker career won't last long! Sincerely Mike".
And later on declared, "I won't hit no woman, I'll just call her a c*** that she is when I see her." However, Matusow had to eventually apologize to his Twitter fam for his misconduct.
PocketFives reached out to the Executive Director of WSOP, Ty Stewart who said, "We take prevention of abusive behavior at WSOP tournaments or on the WSOP.COM platform extremely seriously. We have a number of preventive measures online including recently disabling our chat entirely. But the regulation of content on our customer's personal streams and social media accounts is a slippery slope, particularly as each of these third-party platforms have their own escalation procedures. We reserve the right to suspend the account of any individual going forward, but in this case, it appears the player had the perfect response to resolve the situation herself."
Keep reading GutshotMagazine.com for more updates on online poker tournaments in the country.

---
---
More News
---
Comments