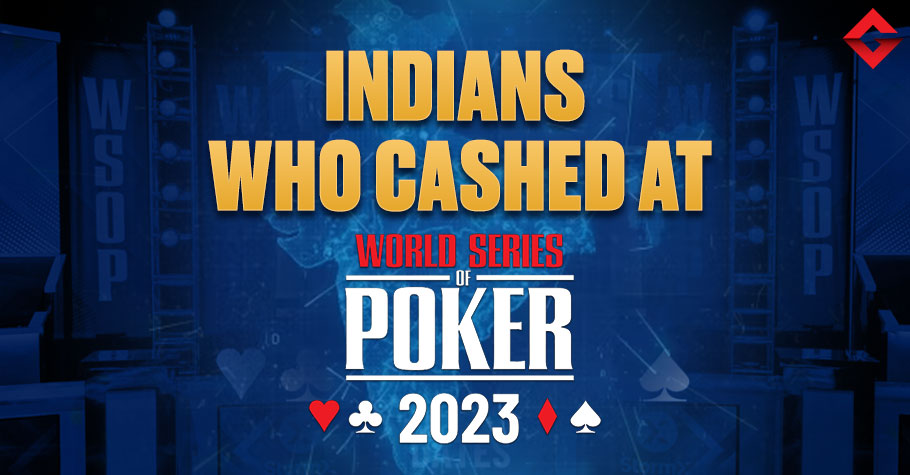 Poker
---
List Of Indian Players Cashing At WSOP 2023
The World Series of Poker (WSOP) 2023 has been going on in full swing at Horseshoe and Paris Las Vegas. The 54th edition of this spectacular series is turning out to be one full of drama, controversies, and some inspiring victory stories, of course. 
As poker pros from across the globe have gathered at the annual poker fiesta, WSOP 2023, unlimited action and some intense rivalry are assured. Several players, so far, have claimed their first-ever WSOP titles, while many pros have added to their tally. 
The ongoing edition of the series kicked off on 31st May and will continue till 18th July 2023. The series features a total of 95 live bracelet events on the schedule, along with 34 online events which will also award bracelets. Several Indian pros are also grinding at the series and achieving notable results. 
To keep you updated with the results of Indian players and their performance at the WSOP 2023, we will be updating this page with all the cashes and titles that the Indian players achieve.
Indian Players Cashing At WSOP 2023
Event Name
Player name
Place
Prize Amount
Event #3: $1,000 Mystery Millions
Dhruvinkumar Kothari
167th
$6,300
Paawan Bansal
1,871st
$1,160
Naresh Veeravalli
2,114th
$1,160
Event #11: $600 No-Limit Hold'em Deepstack
Sanat Mehrotra
738th
$1,050
Event #12: $5,000 No-Limit Hold'em Freezeout
Ankit Ahuja
20th
$22,077
Event #15: $1,500 6-Handed No-Limit Hold'em
Kartik Ved
333rd
$2,400
Event #18: $300 Gladiators of Poker
Rajesh Goyal
636th
$1,230
Paawan Bansal
1686th
$714
Event #19: $2,500 No-Limit Hold'em Freezeout
Ankit Ahuja
6th
$76,537
Sriharsha Doddapaneni
70th
$6,796
Kartik Ved
118th
$4,387
Event #26: $800 No-Limit Hold'em Deepstack
Sriharsha Doddapaneni
21st
$15,589
Kartik Ved
571st
$1,400
Event #28: $1,500 No-Limit Hold'em Freezeout
Siddharth Karia
285th
$2,406
Event #31: $600 Mixed No-Limit Hold'em/Pot-Limit Omaha Deepstack
Sanat Mehrotra
90th
$1,911
Event #32: $3,000 No-Limit Hold'em (6-Handed)
Abhinav Iyer
61st
$7,533
Event #34: $1,500 Pot-Limit Omaha
Anik Ajmera
55th
$5,454
Ankit Ahuja
167th
$2,627
Event #35: $10,000 Secret Bounty
Sriharsha Doddapaneni
16th
$24,504
Event #37: $2,000 No-Limit Hold'em
Gaurav Law
184th
$4,002
Event #39: $1,500 Monster Stack
Abhinav Iyer
128th
$9,020
Ankit Ahuja
311th
$5,982
Paawan Bansal
927th
$2,626
Event #44: $3,000 No-Limit Hold'em
Kartik Ved
10th
$48,109
Ankit Ahuja
101st
$6,939
Abhinav Iyer
110th
$6,939
Event #46: $500 No-Limit Hold'em Freezeout
Aditya Sushant
363rd
$1,296
Himmat Singh
562nd
$875
Naresh Veeravalli
693rd
$800
Zarvan Tumboli
727th
$800
Event #53: $1,500 Millionaire Maker
Abhinav Iyer
222nd
$9,279
Kunal Patni
255th
$8,069
Zarvan Tumboli
264th
$8,069
Sanat Mehrotra
506th
$4,970

Muskan Sethi

984th
$3,000
Event #56: $500 Salute to Warriors
Rajesh Goyal
14th
$9,966
Avneesh Munjal
151st
$1,578
Event #59: $3,000 No-Limit Hold'em Freezeout
Kunal Patni
8th
$73,225
Event #62: $1,500 Mixed No-Limit Hold'em/Pot-Limit Omaha
Vidur Sethi
128th
$3,731
Paawan Bansal
138th
$3,328
Ashish Ahuja
169th
$3,328
Zarvan Tumboli
301st
$2,402
Event #64: $600 No-Limit Hold'em Deepstack Championship
Gokul Raj
15th
$12,684
Jasven Saigal
100th
$2,218
Aditya Sushant
115th
$1,956
Event #65: $5,000 No-Limit Hold'em (6-Handed)
Kartik Ved
77th
$11,524
Sajal Gupta
170th
$8,034
Event #68: $1,000 Super Turbo Bounty
Siddharth Karia
119th
$1,879
Event #70: $400 Colossus
Jasven Saigal
724th
$1,160
Himmat Singh
990th
$900
Zarvan Tumboli
1,492nd
$800
Event #74: $1,000 Mini Main Event
Avneesh Munjal
66th
$8,278
Aditya Sushant
115th
$4,414
Nishant Sharma
563th
$1,751
Ankit Wadhawan
696th
$1,601
Event #76: $10,000 WSOP Main Event World Championship
Nishant Sharma
1026th
$17,500
Anil Adiani
243rd
$50,900
Aditya Systla
109th
$67,700
Nikita Luther
96th
$78,900
Anirban Das
16th
$430,200
Event #77: $777 Lucky 7's
Avneesh Munjal
221st
$3,350
Ankit Wadhawan
248th
$2,920
Event #79: $2,500 No-Limit Hold'em
Kartik Ved
10th
$47,516
Shashank Jain
20th
$24,635
Abhinav Iyer
142nd
$5,471
Nishant Sharma
193rd
$5,00
Sajal Gupta
306th
$4,002
Event #81: $600 Ultra Stack
Zurvan Tumboli
451st
$1,680
Ashish Ahuja 
388th
$1,680
Event #82: $3,000 Pot-Limit Omaha (6-Handed)
Nishant Sharma
37th
$11,214
Event #84: $50,000 High Roller
Santhosh Suvarna
11th
$132,181
Event #88: $1,500 The Closer
Anil Adiani
125th
$4,590
Nishant Sharma
28th
$19,480
Event #92: $1,000 No-Limit Hold'em Freezeout
Abhishek Goindi
169th
$2,004
Event #95: $1,000 Super Turbo No-Limit Hold'em
Siddharth Karia
78th
$2,838
Muskan Sethi
83rd
$2,546
Aditya Sushant
125th
$2,137
Akash Malik
129th
$2,001
Ankit Wadhawan
156th
$1,751
Aditya Agarwal
204th
$1,601
WSOP 2023 Online Bracelet Winners
Event Name
Player name
Place
Prize Amount
Online Event #10: $400 No-Limit Ultra Deepstack
Aditya Agarwal
266th
$939
Aditya Sushant
297th
$835
Sriharsha Doddapaneni
351st
$731
Neel Joshi
387th
$626
Online Event #12: $500 No-Limit Hold'em Deepstack
Aditya Agarwal
12th
$11,746
Online Event #16: $600 Online Deepstack Championship
Goonjan Mall
214th
$1,048
Online Event #18: $2,000 Freezeout Championship
Ashish Ahuja
2nd
$128,642
Online Event #19: $500 NL Hold'em Summer Saver
Sriharsha Doddapaneni
190th
$1,067
Paawan Bansal
258th
$873
Online Event #20: $777 No-Limit Hold'em Lucky 7's
Paawan Bansal
51st
$3,263
Abhishek Goindi
66th
$2,393
Neel Joshi
118th
$1,523
Akshay Nasa
185th
$1,197
Indian players have fared pretty well at the WSOP in the past. India has four poker players who have WSOP bracelets to their name, including Aditya Sushant, Abhinav Iyer, Nikita Luther and Kartik Ved (online). Apart from this, several Indians at WSOP have also cashed making a name for themselves. This year too, we can expect to see Indians record great results and hopefully get a bracelet and bring glory for India.
Meanwhile, you can also stay updated with all the winners who are claiming these prestigious titles by checking out our list of WSOP 2023 bracelet winners here. Also, make sure to check out the WSOP 2023 schedule here.
For more news and updates, keep reading Gutshot Magazine or follow us on our social media handles. We are present on Facebook, Instagram, Twitter, and Telegram.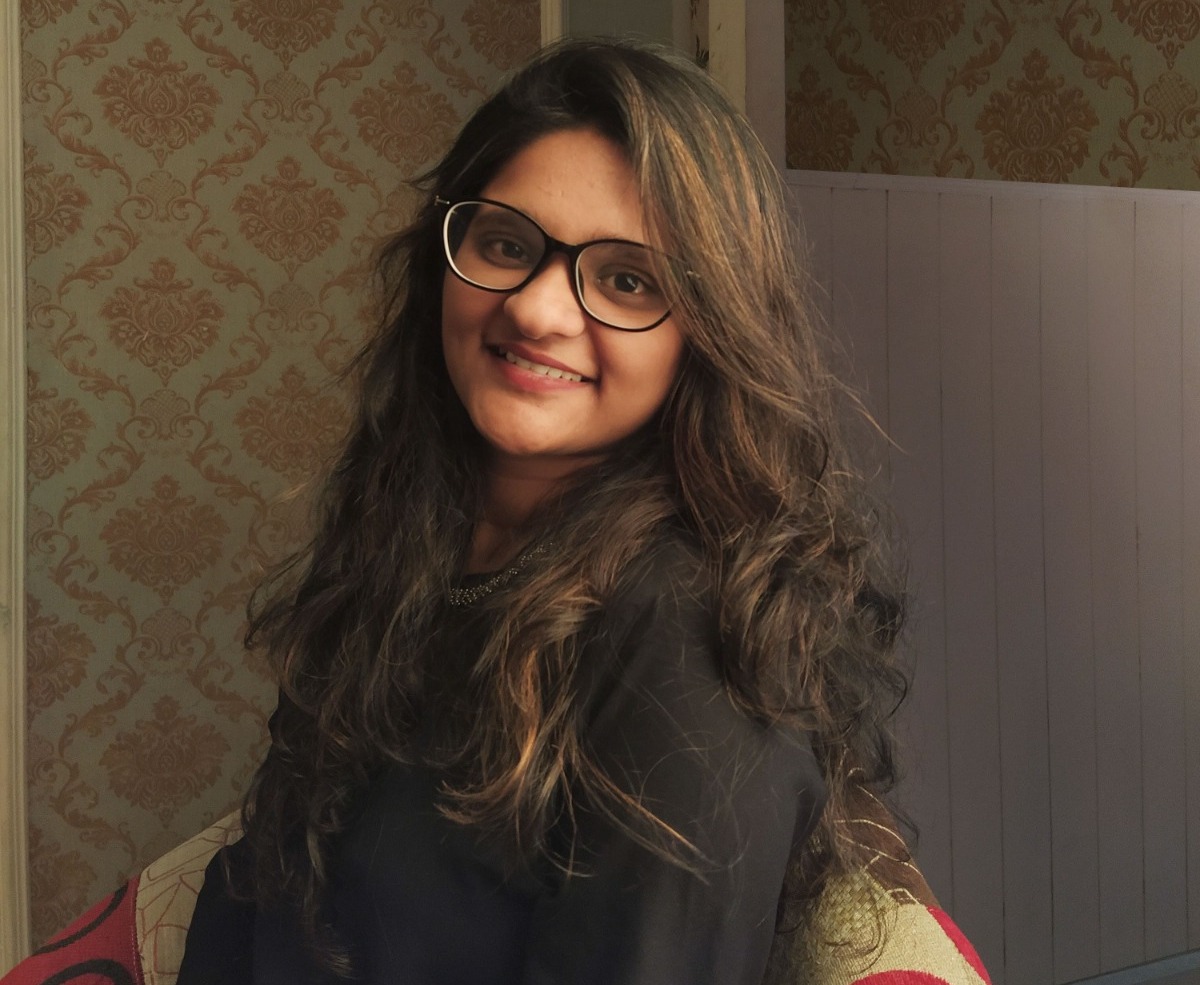 Amarylisa Gonsalves is a Content Writer at Gutshot Magazine. Advancing from a marketing background, she found her calling in writing. She takes delight in exploring genres and is a curious learner. Patient and ambivert, she believes in letting her work speak for itself. Apart from content writing, she finds solace in writing poetry by expressing herself through words. Additionally, she adores indulging in anything that satisfies her creative self, like drawing and DIY crafts.
---
---
More News
---
Comments