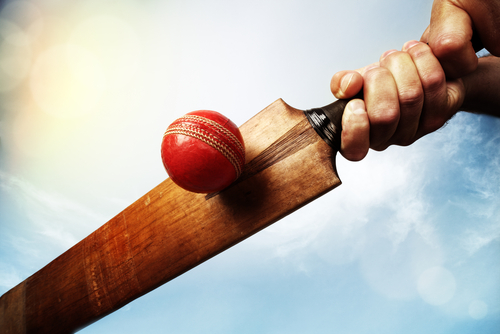 Gambling
---
How to become a Professional Cricketer?
Cricket is not just a sport in India, it's a religion. People are crazy about the sport and worship the legendary players. The passion for this sport is 110% amongst all us Indians because we all have played cricket since our childhood.Our father and grandfather do tell us stories about how cricket has evolved over the years. It's not wrong for any kid out there to think of becoming a professional cricketer, because at a point we all have dreamt of it! But do we actually know what it takes to be a professional cricketer? No!
Let us get to know about the physical and philosophical basics one needs to become a professional cricketer.The first question you need to ask yourself is "Am I really good enough?" There is no way you can proceed ahead without being clear about your abilities, because like you, there are million other kids/adults trying to make it big in Cricket on a professional level.To maximise your chances be realistic to yourself, set smaller goals at the beginning which will gradually polish your skill set.
Practice as much as possible: Yes, you need to devote a lot of time to practice.The sooner you start better are the chances as you get more time to practice and polish your skills.There is no substitute for hardwork, you need to practice daily and put in the efforts to play better than others.
Try try till you succeed: If you are putting in the long hours of practice and are seeing productive results, you need to consult your coach in order to get you into club level tournaments.Ask your coach to analyse your game and rectify the errors if any. Keep on asking your coach in a polite way.
Mental toughness: Cricket as a game can get to your head and create a panic situation.We have seen great teams losing matches or tournaments because of losing composure.It is important to make your mental toughness and composure as developed as your skill set.You need to accept failures, bounce back harder and ride the success in equal measures.
Look for a Mentor: A mentor can make a big difference in making you or breaking you.A mentor helps you a lot with your pros and cons and can argue cases to take you to an upper level.Find a trusted mentor and do not hesitate to ask for opinions.
Every country has a pathway to get into professional and international cricket.Knowing the pathway helps you better to understand how to move up the system.The best way is to get in touch with an administrator as he can tell you all about it.
In India, we have to go through various levels of cricket being played such as Club level, Ranji Trophy, Vijay Hazare Cup, Duleep trophy, etc. Recently, IPL has been seen as a great platform to discover new talent.If you perform consistently on these levels you might get a call to play for the international side.
If you want to play professionally in India and you are based in another country then it is difficult.You need the work permit and to play County leagues such as IPL in India you need to have represented your country on the international level, although there are some loopholes.

---
---
Comments