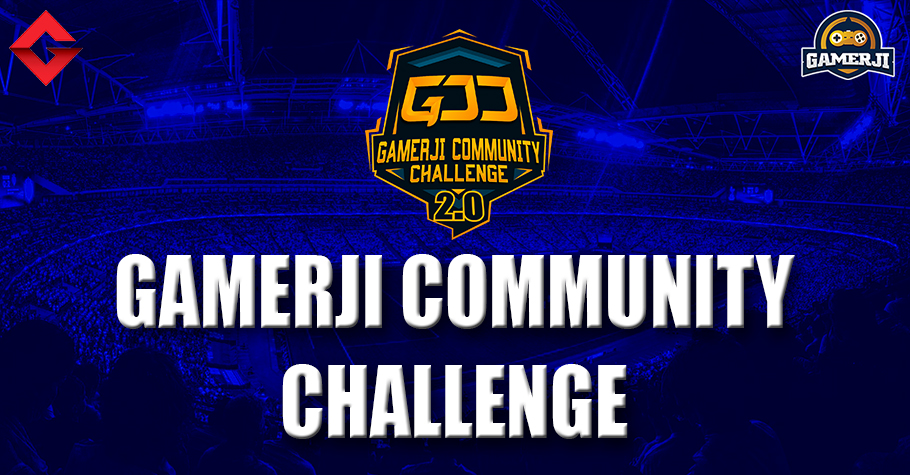 Gaming
---
Gamerji Community Challenge: A Jump-Start For Gamers
Esports and gaming among the youth of India are not uncommon phenomena. For the younger population, the space of gaming has become one of the favourite forms of entertainment. Competitive gaming or esports has continued to garner more interest in recent years, and according to a CLSA report, esports was a $100 million market.
The popularity of gaming has also fostered a sense of community among those involved. This community consists of casual gamers, esports enthusiasts, streamers, content creators, etc. Due to the growing popularity of video and mobile games, many companies and organisations like NODWIN Gaming, India Today Gaming, Gaming Monk, Esports Federation of India, and All India Esports League have held countless esports tournaments. 
ALSO READ: Why Esports Is A Lucrative Market In India
Bridging the Gap 
Most of the tournaments in India are directed towards professional players and esports teams. While non-professional gamers could participate, the chances of winning against the trained pros are relatively slim.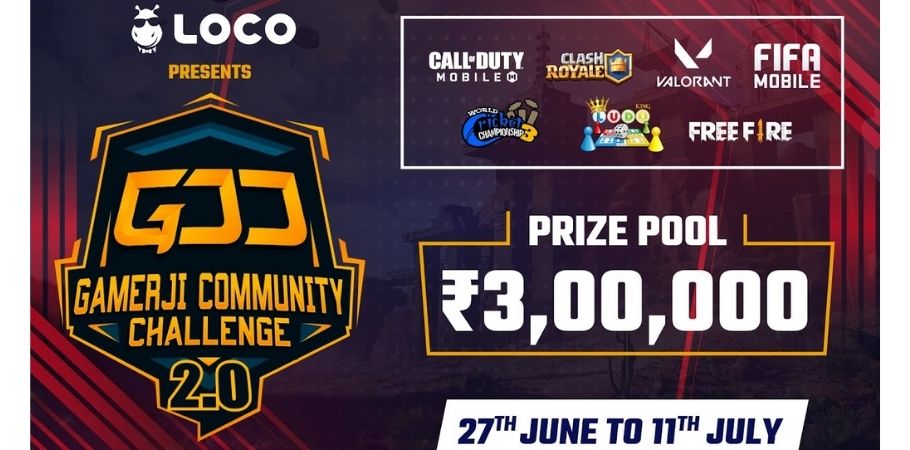 Gamerji, an esports tournament organiser, recognised the need to bridge the gap and decided to hold the first Gamerji Community Challenge (GCC) in January 2021. GCC mainly was aimed at amateur and semi-pro players; giving them a platform to compete in their own league and make their mark in the esports industry. The first edition of Gamerji had a prize pool of around ₹1 lakh and attracted about 15,000 participants from all over India.
Even though this was the first tournament hosted by the company, it saw a tremendous response from its audience and had a total reach of 2.1 million. Encouraged by this, the company decided to bring back GGC for a second time and hosted Gamerji Community Challenge 2.0 (GCC 2.0) in July 2021. The fast-paced growth of the tournament within just these seven months further proved that there was vast potential in this space.
Gamerji Community Challenge 2.0
The 2nd edition, i.e., GCC 2.0, was even more significant than the last, with an increased prize pool of ₹3 lakhs and a sponsorship offered by their streaming platform Loco. The tournament held on the 11th and 12th July saw player participation of 32,000, which is more than twice the number from the first GCC held in January 2021.
Soham Thacker, Founder of Gamerji, commented on this huge milestone, "We believe in the growth story of esports in India and focus on bridging the gap between amateur to professional level gamers through our tournaments. GCC 2.0 tournament has seen one of the highest participation ever for a single event. GamerJi understands that aspiring gamers need exposure and recognition to advance in their esports careers."
The total reach for the tournament also saw a rise in numbers and peaked at 6.8 million. One main reason for this growth was the company's association with Loco. As one of the top streaming platforms for gaming, Loco provided the perfect medium for GCC 2.0 to become more accessible to a broader audience. Regarding the association, Taral Patel, Head of Esports, Loco said, "We associated with the Gamerji Community Challenge 2.0 because we wanted to engage at grassroots levels and build community and bring out the next big stars in gaming." With Loco, the live streaming hours of GCC went from just 11 in the first edition to 40 in the second. Even in just a short amount of time, GCC's reach has more than doubled. 
For non-professional players, GCC was the perfect platform they needed to jump-start their journey into the world of esports. This voice that Gamerji provided to the larger community of gamers was another thing that appealed to its audiences. 
The move of making esports more accessible was something that drew Loco to partner up Gamerji. "Esports needs to focus on casual or non-professional players because that's where the next generation of superstar players are going to come," said Patel. Esports is changing every day, and it demands new star players who can challenge the current ones to level up their skills. "It's like a new star coming out from every IPL, they challenge the current stars in Indian team for a spot," he further added.
ALSO READ: Loco Raises $9 Million In Funding Led By Krafton
Gamerji even partnered with gamers and streamers to host its tournaments. Among these were popular streamers like Saloni Kandalgaonkar and Juliet Salve. When asked about her experience with Gamerji, Salve replied, "I had a great experience with Gamerji. I was able to host around five to six tournaments in a day which was fun, and I even got to witness skilled PUBG players who were really good at their game."
Sharing her thoughts on Gamerji's efforts to bring professional esports to casual gamers, Salve said, "Even if you are not even a professional player, you can still play in GCC and win like a pro. Another great thing about GCC is that it also has matches where top ten or twenty people can also win prize money."
In a span of 12 months, Gamerji experienced tremendous growth from having only 100,000 users initially to over 1.5 million users. Among the company's many milestones, founder Soham Thacker also pointed out that raising seed capital from India Ventures and Lead Angles was a huge turning point.
ALSO READ: Realising The Dream Of Amateur Players
"Competitive gaming platforms like ours provide a transitional area for potential esports athletes, something that the Indian gaming industry needs to accelerate its growth. GCC, a property created by GamerJi will see at least two more such large-scale tournaments by the year-end. GamerJi will continue to launch such tournaments to further grow the esports ecosystem in India and continue to provide a fair, fun and engaging platform to amateur gamers," said Thacker.
With all its efforts to make esports more accessible, Gamerji is slowly removing the dividing barriers in the gaming community. Opening the doors for all kinds of gamers will only help boost the growth of the gaming and esports industry even more, and it looks like Gamerji is on the right path.
For more updates about our e-magazine, keep reading GutshotMagazine.com. Follow us on our social media handles like Facebook, Instagram, Twitter, and Telegram.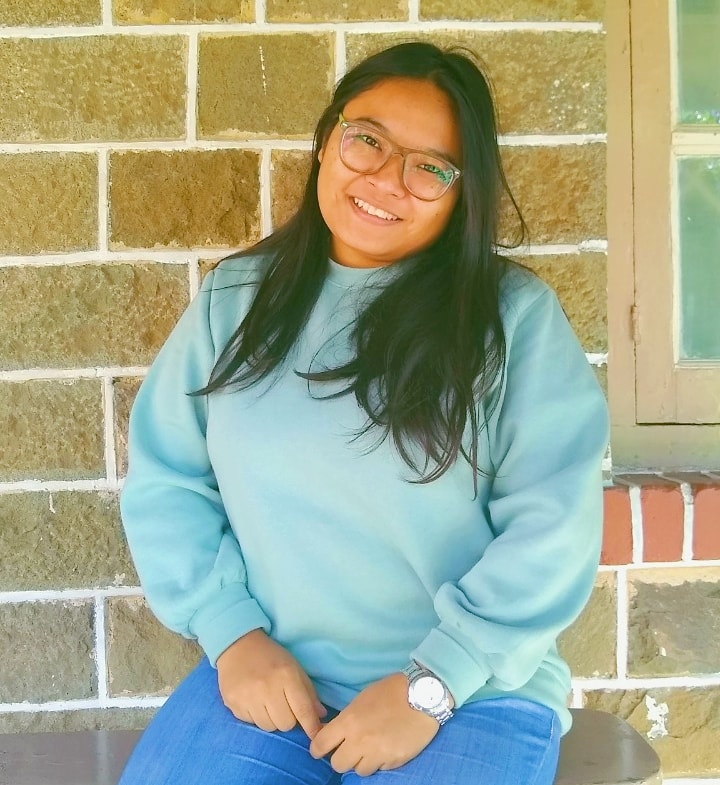 Donna Amo is a writer at Gutshot Magazine. She is a graduate from Sophia College of Women, Mumbai with a degree in English Literature. When this October born foodie is not writing content or poetry, she spends her time laughing at memes or watching series. Based out of Mizoram, she is drawn to all things nature and has a soft spot for puppies.
---
---
More News
---
Comments