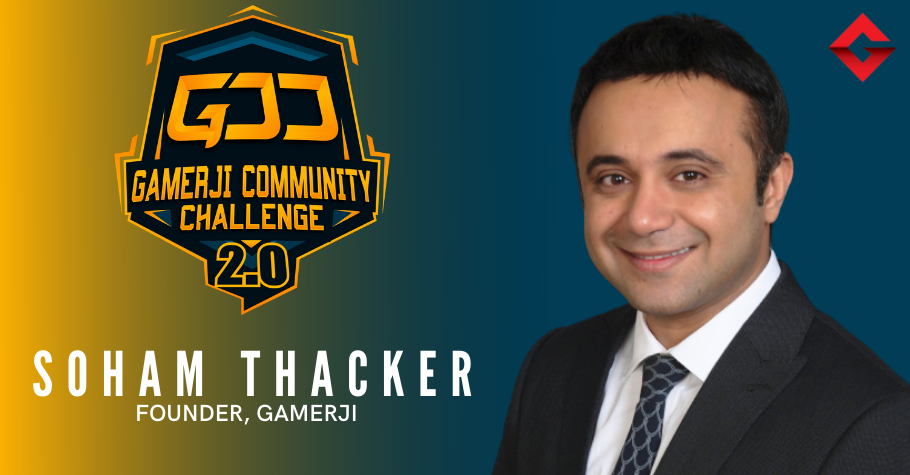 Gaming
---
EXCLUSIVE: Realising The Dream Of Amateur Players – Interview With Soham Thacker, Founder Of Gamerji
Among the various esports tournaments hosted in the country, most of them largely focus on professional teams and players. Gamerji wanted to change this status quo and give the little guys a chance. Gamers that did not exactly fit the mould of esports athletes but were gamers. The platform finally achieved its dream with its first Gamerji Community Challenge back in July 2019. Now with Gamerji Community Challenge 2.0 already wrapped with resounding success, there's no doubt that Gamerji will continue to grow in leaps and bounds.
To get an inside look into the growth of Gamerji and its journey, we approached Soham Thacker, Founder of Gamerji, to share his experience as its founding father. Thacker has always been an avid gamer and found himself drawn to the gaming industry when he made a cricket action game which eventually turned into Gamerji.
Tell us more about the inception of Gamerji and how it has grown as a company?
We realised that most of the esports tournaments were only catering to the pro-gamers. Hence most of the audience who play from the comfort of their bedrooms or outside college campuses, did not have the right platform to compete in or even make a mark. With that thought, we started a virtual tournament platform in July 2019. Since then, Gamerji has grown from a few thousand users to more than 1.5 million active gamers today.
How did you come up with the idea for an esports tournament like GCC?
We realised that there were not a lot of multi-game tournaments that were hosted for the community. Gamerji Community Challenge (GCC) was created with the intention of having gamers from all gaming modes to be able to come together and compete in one single event.
ALSO READ: Esports and Tournaments: A Hand-In-Hand Affair
There are so many esports tournaments like ESPL, Battlegrounds Mobile India Series 2021 etc, what makes GCC 2.0 different from these?
The thing that sets GGC apart from all these tournaments is the fact that it hosts multiple titles and not just one game. Other than this, I would say much of the player participation in GCC comes from amateur players and not from esports professionals or paid teams.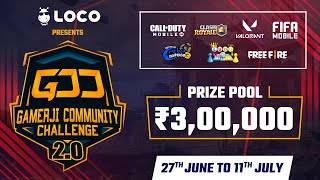 Gamerji partnered with streaming service Loco for GCC 2.0, tell us a bit more about this association and if there will be more like it in the future?
Loco has been the one of the largest and fastest growing Indian streaming platforms. The association was mutually beneficial for both the companies where Gamerji brought in its experience of tournament hosting while Loco had the upper hand in content creation and streaming.
How do you think esports tournaments like GCC 2.0 are changing the gaming landscape of India?
Tournaments like Gamerji Community Challenge is giving the average or semi pro player an opportunity to compete and make a mark in the industry. It is somewhat of a steppingstone for aspiring gamers who eventually want to be scouted as pros.
ALSO READ: Women Power In The Esports Community
Gamerji is also tapping into the college landscape in India with its CGL tournaments, what pushed you into targeting this space?
Inter college tournaments have a strong belonging and following in conventional sports and esports should be no different. Also, in these tough times when it is not possible to get involved in outdoor sports, esports is one another way where colleges can still find that kind of excitement.
With the tournaments, Gamerji is also aiming to bridge the gap between professional and casual gamers. What are the other gaps in the gaming and esports industry that can be worked towards?
Esports is still in its very early stages in India, but there is a large gap when it comes to playing only as a recreational gamer and the actual journey that is required when becoming an esports athlete or pro. It is like most conventional sports and also requires its athletes to train and play in local or international tournaments in order to move forward. This gap is what I believe can and needs to be filled in the gaming and esports industry.
Compared to other gaming companies in the country and around the world, Gamerji is just a newcomer. However, by giving lesser-known players a shot into the big leagues, it sure is capturing the heart of many players out there. For the gaming community, this just might be the change it needs to move even more further.
For more interesting content, keep reading Gutshot Magazine. Follow us on our social media accounts on Facebook, Instagram, Twitter, and Telegram.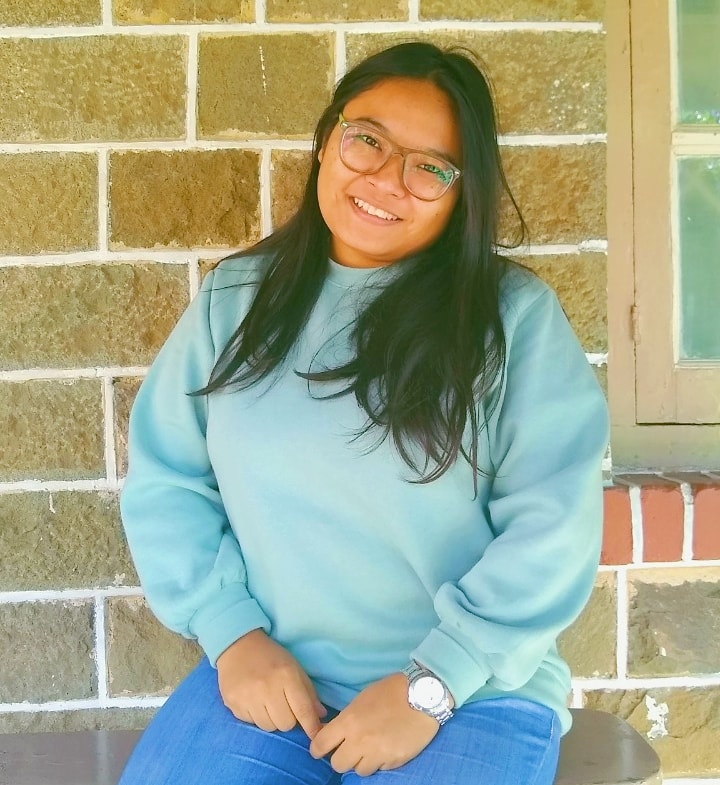 Donna Amo was a writer at Gutshot Magazine. She is a graduate from Sophia College of Women, Mumbai with a degree in English Literature. When this October born foodie is not writing content or poetry, she spends her time laughing at memes or watching series. Based out of Mizoram, she is drawn to all things nature and has a soft spot for puppies.
---
---
More News
---
Comments