Poker
---
Follow Your Heart With Ashish Ahuja
In a world where financial security and having a good job is everything, it is possible that your passion may not always be your profession. While this may be the case for many, in our Follow Your Heart series, we're looking at poker players who had the courage to chase their dreams and make it work. We have on our list, a poker professional and a happy-go-lucky guy, Ashish Ahuja.
Born and brought up in the beautiful city of Chandigarh, Ahuja did his schooling at St. Kabir Public School. He then graduated with a degree in a BA.LLB (Hons.) from the Panjab University in Chandigarh. The 33-year-old's first brush with poker was through Zynga Poker like most of his contemporaries, but he wasn't very familiar with the game at that time. But was lucky enough to have a friend that showed him how to play it.
"In the summer of 2010 my friend had come back home from Sydney for his summer vacation, and he introduced me to this game which was completely new for me. We used to play an INR 500 buy-in cash game at his place just so that all the friends could hang out together and have some fun. I was pretty bad at it like any rookie player. I used to watch 'Poker After Dark' videos on YouTube and tried to implement whatever I could grasp from the videos without understanding the situation properly."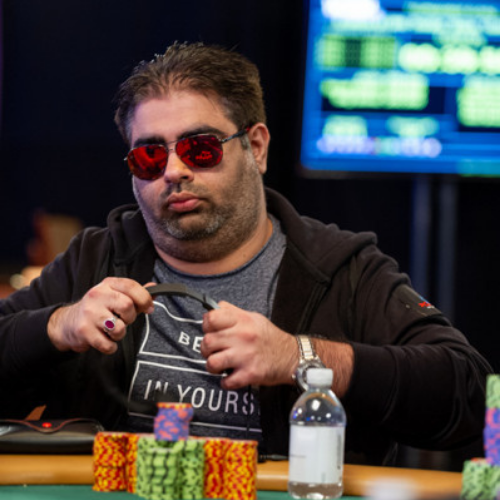 He soon fell in love with the game and despite already veering towards a successful career in law, Ahuja made the decision to pursue poker professionally. We were fortunate enough to speak to this wonderful poker pro and asked him to tell us the details of his poker journey.
Tell us about the moment when you decided to go from lawyer to professional poker player
I used to practice law at the Punjab and Haryana High Court, Chandigarh for two years before moving to Delhi in 2012. In Delhi, my fellow advocate colleague invited me to a home game of poker. They had an amazing setup for a live game just like a casino. The experience was so good that slowly my passion for poker grew so much that I had to choose one between the two cause both these professions demanded time and my passion for poker took over my dedication towards law.
How did you tell your family about poker? What was their reaction like?
Well, like any other Indian poker player it was really tough to tell my parents why I want to give up on law as my profession and be a professional poker player instead. The stigma of a gambler is always tagged along if you say you want to play poker for a living. Luckily, my dad was pretty supportive of the fact that I play poker. Had it not been for him I might not have been able to make it through. He's my true superhero.
ALSO READ: Follow Your Heart With Abhishek Reddy
Tell us more about your poker training.
My life took a drastic turn for the better when a poker coach and mentor like Aditya Agarwal guided me towards the right path. He's the best coach ever. He completely changed my perspective towards the game. Adi's approach towards the game is unparalleled. No one thinks about the game he does. He's a pioneer in the Indian poker industry and the game just comes to him intuitively. He helped me understand the logic and development behind the game. I can't thank him enough for helping me achieve my poker dream.
What was one of your favourite experiences playing the mind sport?
My most amazing experience playing this mind sport has been my debut appearance at WSOP 2019. It is held every year at the Rio Resort and Casino, Las Vegas and it's every poker player's dream to win the Main Event. I cashed at nine events at the series and reached the final table of USD 600 Mixed NLH/PLO Deepstack 8-handed and finished 5th for USD 50K. What makes it more special is that I reached the final table with a fellow Indian poker player, Raghav Bansal, whom I admire a lot.
What do you enjoy most about the game?
The best thing that I enjoy about this game is that it gives me freedom about how to approach it. You are not at all compelled to work 9-5 like in a monotonous corporate culture nor do you have to work 6 days a week. It requires continuous efforts to improve your gameplay, which basically every profession and game requires, but you can completely do it at your will and time. 
Tell us one specific memory of playing poker that will always stay with you.
My most fond memory from this game is when I was on the Final Table of a WSOP event, and it was being broadcast live on PokerGo and US ESPN. The entire Indian poker fraternity who had come to Vegas that year for WSOP were present there railing for me and Raghav. I was all in for my tournament life. Raghav and I had gone in our railing booth and watched the run out from there. I was ahead pre-flop A8 vs KJ but the board ran out K 8 4 and I was devastated. But that is where all the positive energy from the rail helped me. Everyone started yelling 8, 8, 8, 8, 8! Soon the entire room echoed with 8, 8, 8, 8! To the magic and power from my rail, the turn card ruled out 8 giving me trips and the entire rail went berserk. I will never forget that moment in my life ever!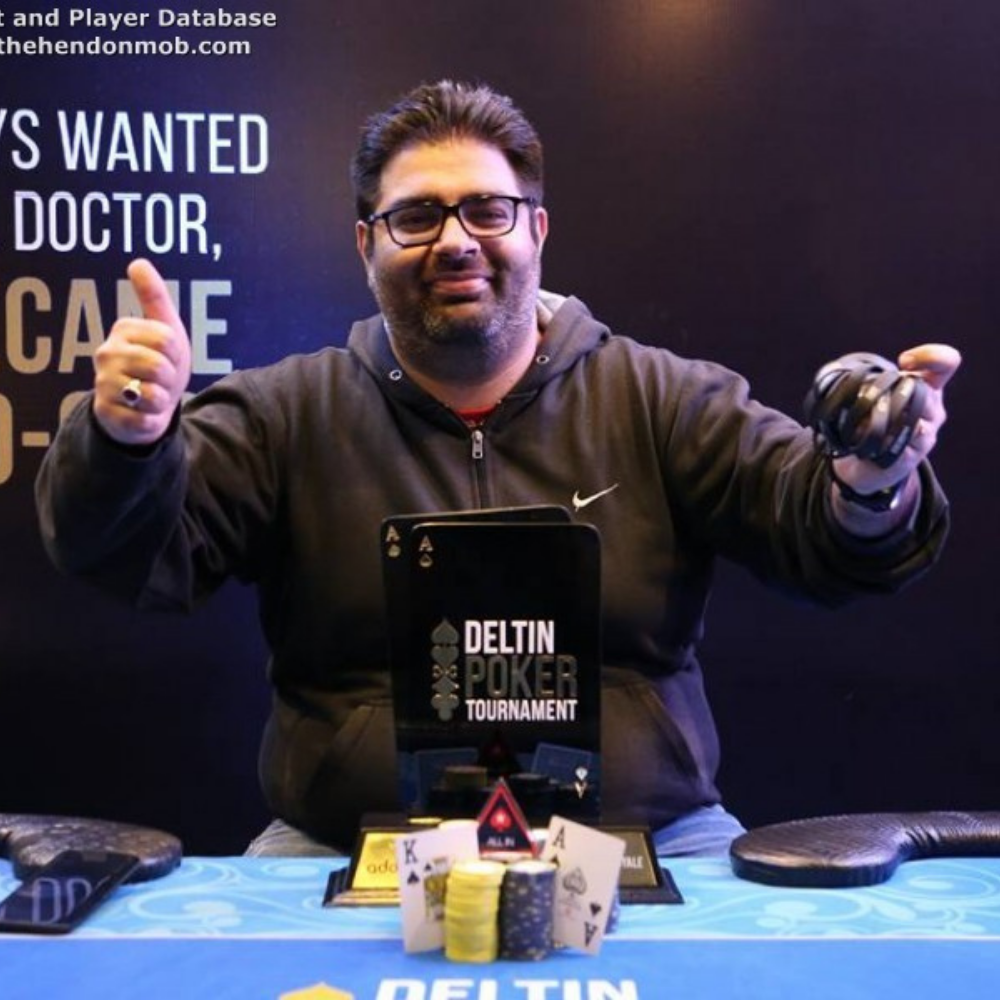 Any funny anecdotes from your initial days into poker?
Well, I do have a really funny story from one of my poker trips to Rozvadov. The incident happened in February 2019 when I planned to attend the TIPS series at King's Resort in Rozvadov, the biggest casino in Europe. I, along with my poker buddy Arjanveer Singh Chadha, had applied for our visas in the middle of February as we had planned on flying out on 1 March. This was when things started to go wrong. Visa approvals, which usually take not more than 4-5 days, weren't approved for almost 15 days. To take stock of the situation, I rushed to Delhi on 27 February, three days before our scheduled date of travel! Arjan, on the other hand, thought it would be a futile attempt and stayed back. Upon reaching Delhi and talking to the authorities, I finally got our passports released. I drove back to Chandigarh packed my bags and at 3 AM on 28 February, I called Arjan to pack his bags and head to Delhi with me. Eventually, with less than 12 hours to go before our flight, we had our visas approved, and just when things started to look bright, the unexpected happened. My car vanished from the parking spot with all our luggage inside it! With some quick thinking, we contacted the police helpline and finally found the car, which had been towed away by the authorities. Not once we had thought that a fun trip would have led up to so many hiccups! But finally, we reached Rozvadov!
There was a silver lining in this entire ordeal. I had won a seat in the Godfather SnG finale, managed to ship the online tourney to win a seat to the WSOP Main Event – one of my long-cherished poker dreams! Well, as the saying goes, all's well that ends well!
One message for aspiring poker players.
There's an age-old saying in poker – Poker is the hardest way to make an easy living. My message to the aspiring players would be to not jump to the conclusion that you can be a professional poker player if you've had a good start. Poker like any other profession demands you to put enough time in to study. People generally look into the highs of poker and when they have to face the lows, they are not able to cope with it.
With all these stories, one thing that we can take away is that pursuing your passion may be difficult but once you do, the rewards and experience sure do make up for it.
For more content on our Follow Your Heart series, keep reading GutshotMagazine.com. Follow us on Facebook, Instagram, and Telegram.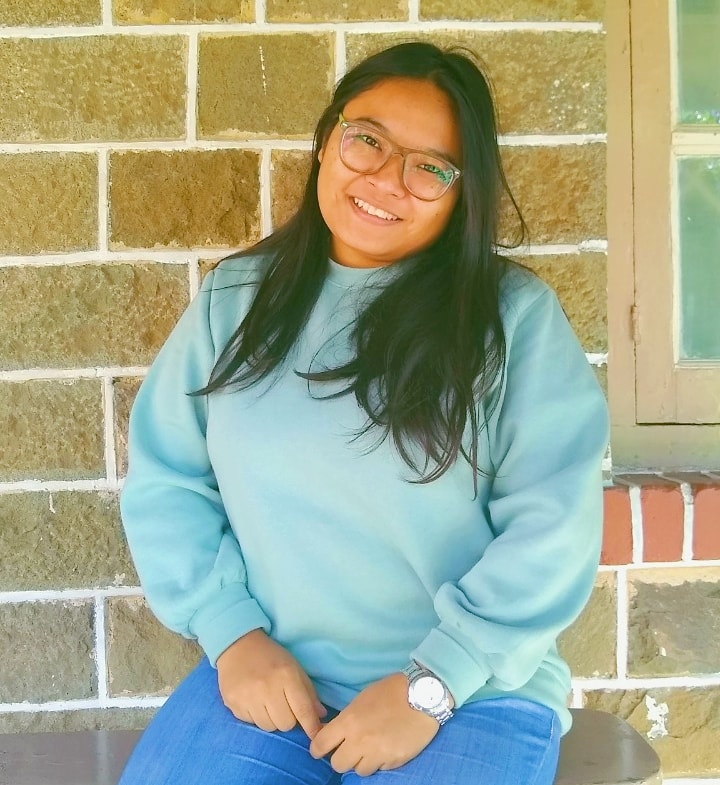 Donna Amo was a writer at Gutshot Magazine. She is a graduate from Sophia College of Women, Mumbai with a degree in English Literature. When this October born foodie is not writing content or poetry, she spends her time laughing at memes or watching series. Based out of Mizoram, she is drawn to all things nature and has a soft spot for puppies.
---
---
More News
---
Comments