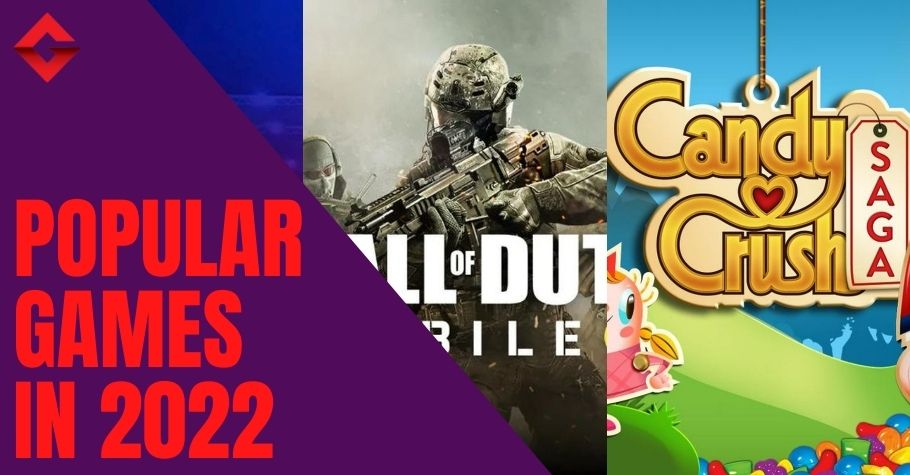 Gaming
---
Five Popular Games Emerging In 2022
The zeitgeist of our era is online gaming and the thrills that come with it. Most online gaming battles were on PCs at the turn of the millennium, but the mobile gaming industry has added a completely new dimension to how people enjoy gaming today. An online game allows everyone to be themselves with many personas and roles, sweeping everyone under its canopy of fantasized escapism, as a world that is distinct from the every day; it truly embodies euphoria for everyone!
Some people play games just for entertainment, while some convert it into a real skill. But, with the plethora of games available online, how do you know which one to pick in the year 2022? Here is a list of bot-free games that have been curated for all the gamers out there!
Clash of Titans
With a powerful HD gaming environment, Clash of Titans, India's first-ever multiplayer online battle arena (MOBA) mobile game, brings the thrill of epic battles within the dynamics of a mobile interface. 'Titans' are the warriors that players can use to win these exciting MOBA battles. Multifarious character roles are classified within the game, and there will be new Titans released every week. The game's extensive Titan roster includes the ever-reliable tanks, heroic warriors, astute assassins, enchanting mages, tactical marksmen, and proactive support Titans. The vantage standpoint strategizes the ultimate objective, which is to destroy the opponents' main edifice at the opposite corner of the battlefield. Establish camaraderie with other 'clashers' with the voice command feature, or invite your own squad to team up and conquer the opposition together. Dress up your Titans to be battle-ready with neoteric skins that are updated on a weekly basis, and let out a war cry that clinches the crescendo!
---
ALSO READ: Is Multi-Gaming The New Black For RMG?
---
Asphalt 9: Legends
Asphalt has been one of the favourites with every gamer. The most recent version of Asphalt has over 70 A-brand cars, 60 seasons, and 900 events. Having set a benchmark as far as graphics are concerned, Legends has taken the game to a new level of customisation. Immersive soundtracks, sound effects, and racing sensations make the gameplay even more real.
Call of Duty Mobile Season 11
For many of us, this game is like an action figure we have had since our childhood, and our love for it continues to grow. In season 11, Call Of Duty has brought in amazing graphics along with a host of new customisations for your loadout. All the multiplayer modes are available in this game – name it, and it is there. You can also install different maps with small-sized add-ons.
FIFA Football
A football fan can never turn his head away from playing this game. The crystal clear and sharp slo-mo effects make the game more appealing. Choose your favourite team or player and start dribbling. All the skills you picked up in the past versions of the game can be used here. Realistic characters make this game more engaging. You can play in any league with your favorite team.
---
ALSO READ: India's Top 5 Gaming Content Creators
---
Candy Crush
This evergreen game needs no introduction. Candy Crush is not just a game; it is a utility that has to be on your device. This super fun game requires some of your thinking skills. It does not even need much space on your device either. This game has been on the charts for a very long time. 
For more news, and updates, keep reading Gutshot Magazine. Follow us on Facebook, Instagram, Twitter, and Telegram.

---
---
More News
---
Comments