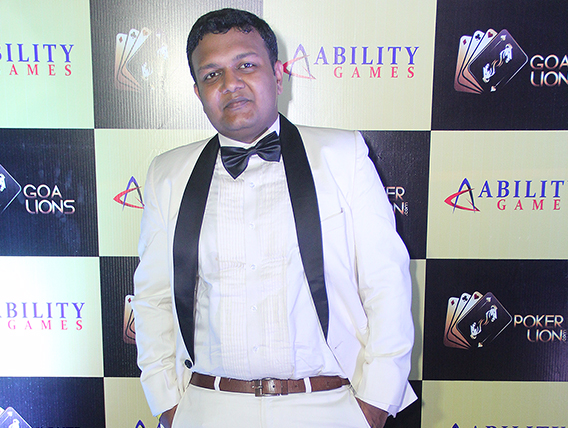 Poker
---
Exclusive Interview with Poker Lion's Navneet Makharia
The poker industry in India is booming since the last couple of years and while live poker is more restricted, online poker is growing in most parts of the country. Riding this wave of the poker boom, one of the latest in the poker industry which has been pretty impressive thus far is Poker Lion.
Poker Lion is owned and operated by the Kolkata-based Ability Games Group who decided to enter the Indian poker business by purchasing a team in the Match Indian Poker League – Goa Lions. It was around the same time when the group also launched their poker website – www.pokerlion.com.
To get to know the brand better, Gutshot Magazine caught up with Poker Lion Founder and Director, Navneet Makharia. The 28-year old has completed his B.Tech from Vellore Institute of Technology and his MBA from IMT Nagpur, having worked previously with SpeedMedicine, Leo Cements, ICS Dyechem and others.
"I began playing the real money games during my college days along with my mates gradually. Poker was always my first preference while playing the real money games. Not just me, the other founders of Ability Games, under which Poker Lion has been developed are poker enthusiasts as well," said Makharia about his introduction to the game of poker.
Further, he told us about how he got into the poker business, saying, "When playing real money games on different Indian websites, I faced huge hindrances making cash transactions, whether depositing or withdrawing any amount. Many of the sites didn't even have a user-friendly interface. It was good that I had prior experience of poker before I started playing on different websites, or else new players had to face hardships in playing and understanding the game on these websites. These things made me think about getting into this business – to make an error free online poker website for Indians. Another major thing that brought me to this venture is to spread poker as a sport to the common people, just like cricket, football and other sports are."
Q. Tell us about the experience of being part of the Match IPL with your team, Goa Lions. How did the idea of buying a team come up? What are your plans for this team in the future?
"Being a part of Match IPL with our team Goa Lions was the first step in our aim to establish poker as the game of skill and make it a sport in India. India is a nation, where poker is still not accepted wholly by the common people. Hence, through our team and MIPL, we aim to get poker accepted nationally and then globally. This was our key reason to own Goa Lions. In future, we hope to get success to this initial purpose and make poker a widespread popular game."
Q. Tell us more about the Poker Lion platform.
"Pokerlion.com is the latest real money poker website of India. As a leading and advanced supplier of online gaming software solutions for gaming sites worldwide, Microgaming has developed PokerLion's gaming software and incorporated their technology to our website. Microgaming has got its feet firmly into the online gaming sector with a rich choice of games and superb quality."
"Hence, we ensure that the structure and the manner in which we offer games developed by Microgaming on our website is not misused by restricted states and users below 18 years. Our website has simple navigation, security by eCogra, an intelligent fraud analysis system, a strictly collusion free software and safety from chip dumping. This helps the players of Poker Lion play the games in a risk-free manner and have ultimate fun during their gaming sessions."
"There is as such no minimum or maximum deposit limits to play poker at Poker Lion. A player can deposit from Re.1 to any amount of cash he wishes to play games on the site. Our turnaround time on cashouts is a minimum of one business day."
Q. What are the different customer support services provided by Poker Lion?
"Yes, we have a 24×7 customer support team working to solve queries technical issues faced by our players. The players can also write to us at care@pokerlion.com."
Helpdesk Number: 033-66078555
WhatsApp Number: +91 9073335666.
Q. How are you combatting the issue of bans from poker players from states like Telangana, Gujarat, etc?
"Geo-blocking is the system used to limit users' access to the website, based on their geographic location. The laws in Assam, Odisha, Telangana and Gujarat restrict residents of the states from using the services offered on our website. Hence, we use geo-blocking to restrict the usage of our website from those states. Further, strict KYC norms help us filter out the penetrates if any."
"For the new players, Poker Lion has Rs 500 as the welcome bonus. For its regular players, PokerLion offers other amazing promotions to motivate players from all over the nation for improving their poker skills and making money out of it. The players can keep checking for more exciting bonus updates on the website and its social media channels.
50% bonus on deposit up to Rs 499
100% bonus on deposit of Rs 500
150% bonus on deposit of Rs 1000
200% bonus on deposit of Rs 2000 + 1 movie tickets
300% bonus on deposit of Rs 5000 + 3 movie tickets
Lastly, referring a friend brings Rs 1000 as a referral bonus to a player
Q. With many poker sites coming up every month, how do you plan to carve you own identity and space in the growing Indian poker landscape?
"With top-quality graphics, easy user interface, easy cash transactions and innovative technology Poker Lion aims to bring alive the classic on-screen poker. We have a unique concept binding all the Poker lovers under one roof to start the game!"
Q. Please elaborate upon your future expansion plans.
"With the continuous development of Pokerlion.com and the poker team Goa Lions, other projects like 11wickets.com – a fantasy cricket game website and Rummy 24.com – an online website for the game of rummy are on the development phase and will be launched soon."
On a parting note, Makharia said, "We hope our readers will visit pokerlion.com for once and play the game to get the experience of this game as a sport. Thank you"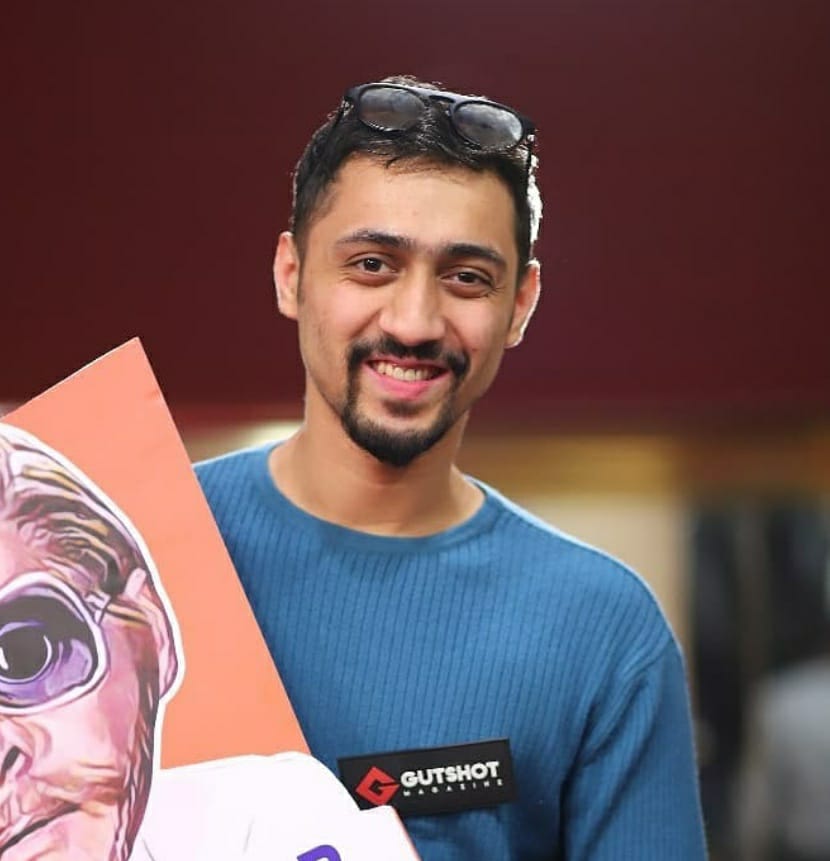 A graduate in Business Management, Dwayne began his career as a content writer for a virtual sports betting company and then for Gutshot too. Now, he heads marketing and business operations at Gutshot and while he's no expert in poker, he enjoys the occasional weekend home games. He was introduced to the industry in 2017 and has made quite a few friends along the way. Outside of poker, he is an avid cricket and sports fan, loves his bikes and of course, a good party! If you want to reach out to him for partnerships and collaborations, feel free to send a message at dwayne@gutshotmagazine.com.
---
---
Comments