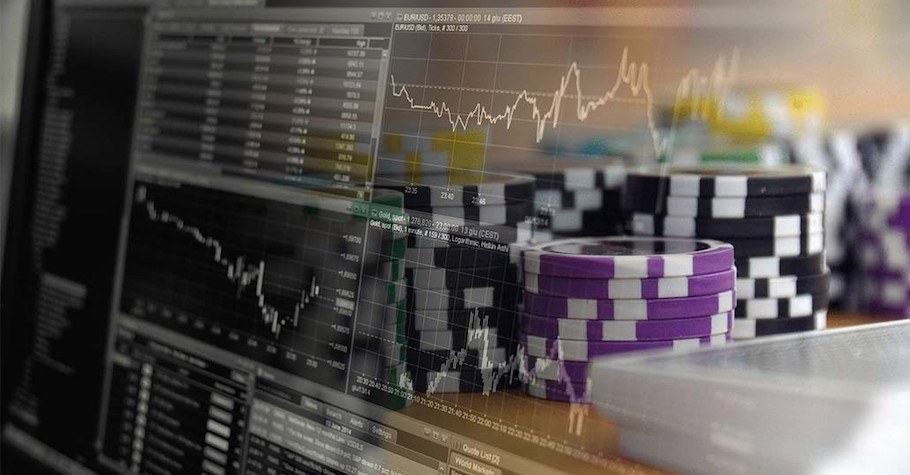 Poker
---
Can poker make you a better investor?
Most people assume that playing poker is entirely based on chance, but in reality it is a game of skill. Many people think the stock market is like some big gambling hall. And to some, it probably is. The world of poker and investing often collide in many ways and I believe there's a link because both require discipline, which is a long-term process for achieving financial and life goals.
It's the ability to tally and make calculated decisions in your game or investment. There are many lessons and techniques that apply to both disciplines. By the end of the article you will learn a few skills from playing and learning poker which can help you become a better investor.
Fold and gain 
If you are regular poker players, you will notice that many good poker players fold a lot of hands. Although, that may sound boring but your success in poker is when you make money, not just win all the hands. It takes discipline and patience to wait for a playable hand and build on thickening your wallets. Likewise in investing, success is about accumulating your bankroll over long periods of time.
Investing blindly can cost you, so make sure there is a margin of profit before placing your bets. Be alert and wait for your favourable opportunity. "It is possible to make money— and a great deal of money—in the stock market. But it can't be done overnight or by haphazard buying and selling. The big profits go to the intelligent, careful and patient investor, not to the reckless and overeager speculator." ~ J Paul Getty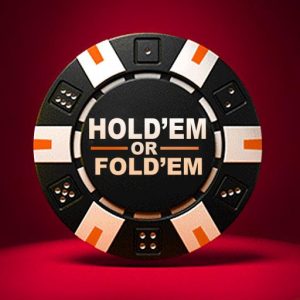 Calculated risks
Good Poker players evaluate every possible outcome and prepare to counter each scenario in a specific manner. Making decisions on baseless information will always hurt your wallets. You will need to decipher the potential outcome with the right information so you can reap from the winnings in the long run. To do that, players need to have a good understanding of math, probabilities, and learn to predict outcomes, which is very close to what investors are doing.
"Life, like poker, has an element of risk. It shouldn't be avoided. It should be faced." ~ Edward Norton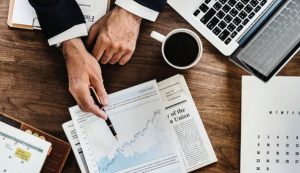 Control your Emotions 
If you learn poker, play it seriously, with the right strategy, you will be making better decisions than your opponents most of the time. However, that does not guarantee the win every time you sit down at the table. Losing your cool in poker often leads to irrational play. Likewise, investors who let emotions interfere with good strategy also make bad decisions. If it turns out that you can't control yourself, usually by making stupid plays or decisions and losing a lot. It's important that you leave for the night and come back with a fresh mind.
"Going on tilt is not 'mixing up your play." ~ Steve Badger
Human Behaviour 
Understanding human behaviour is one of the most important aspects of poker. Every move you make at the felts, after the cards are dealt, is constantly noticed by your opponent who is trying to determine your hand. In investments, when the market is up, people feel good and invest big. While when it's bad, they are often frightened to sell or let go. Understanding human nature means understanding your own behaviour as well as others. Such as staying in a bad hand or a bad investment out of hope—and not because the mathematical probabilities tell us it's the right thing to do.
 "The commonest mistake in history is underestimating your opponent; happens at the poker table all the time." ~ General David Shoup 
So if you're looking to improve your investing skills, then playing more poker may be an unexpected way to do it or vice versa. I hope these traits can prove to be useful in many areas of your life, including investing and in the wise words of the legend Doyle Brunson, "May the flop be with you."
For more updates on poker and other related stories, keep reading GutshotMagazine.com

---
---
More News
---
Comments