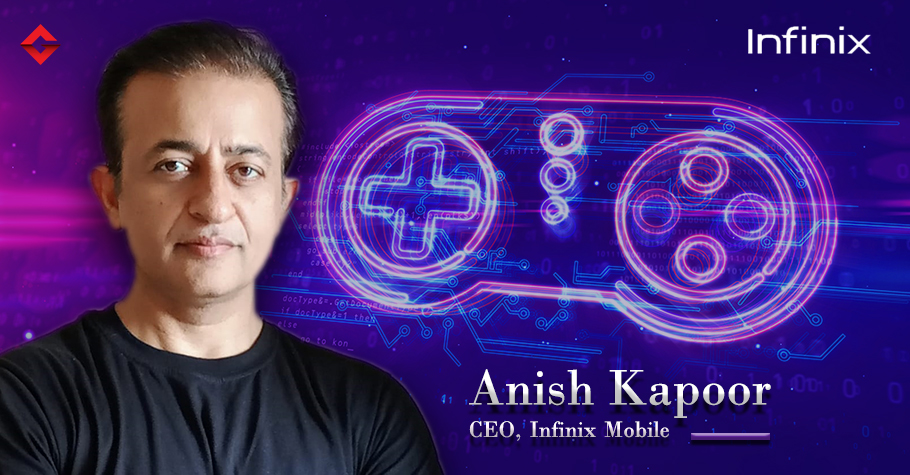 Esports
---
EXCLUSIVE: Anish Kapoor Sheds Light On ESPL 2021 Partnership, Mobile Gaming & More
With Esports Premier League 2021 (ESPL) underway, the esports community is thrilled and all pumped up. As ESPL 2021 is among the first esports tournaments of the year in India, it's not surprising that many esports enthusiasts are eager to see the outcome. For this edition, ESPL 2021 has onboarded Infinix Mobile as its title sponsor. This is an opportune time for the mobile brand as it recently launched its NOTE 10 series which is focused on gaming.
Since 2013, the mobile brand has dedicated itself to developing and designing a smartphone technology that can blend both style and function into one. Growing by leaps and bounds over the last few years, Infinix Mobile has now set its sights on the gaming world. 
In our conversation with Anish Kapoor, CEO, Infinix Mobile, we wanted to know how the collaboration with ESPL 2021 will contribute to the firm's growth and to the gaming sector.
ALSO READ: Esports Premier League Signs Infinix Mobile As Title Sponsor
Can you tell us a bit more about Infinix Mobile's partnership with India Today Gaming to present ESPL 2021?
We have partnered with India's first-ever franchise-based Esports Premier League 2021 as their title sponsor. It's a multi-city Free Fire tournament where teams representing eight cities across the country including Delhi, Mumbai, Kolkata, Chennai, Hyderabad, Punjab, Rajasthan and Bangalore will be participating. The complete league will be streamed on multiple platforms, including OTT giant Disney+ Hotstar as well as the official YouTube and Facebook channels of India Today and Aaj Tak, along with their websites.
What goals are you striving to achieve through this exciting partnership?
ESPL 2021 is a multi-city Free Fire tournament which will be streamed on multiple online platforms. Our partnership with them gives us a huge opportunity to engage with the mobile gamers in the country and introduce them to our devices which are optimized with superior gaming technology for a rich user experience. 
For instance, our recently launched smartphones like the HOT series and now the NOTE series come with first-in-the-segment features apart from the upgraded requirements of the customers and their expectations from a smartphone while playing games. We believe that mobile gaming is truly here to stay and Infinix promises to help the gaming enthusiasts of India achieve the best possible experience.
How will these collaborations benefit gamers and the esports community?
India's online gaming industry is growing at a rate of almost 27% per annum and is estimated to reach $2.8 Billion by 2022. The current pandemic situation has further fuelled this growth. As smartphone users continue to grow exponentially even in rural India, we are introducing feature-rich budget smartphones that are built to enhance the users gaming experience.
Our aim is to encourage aspiring gamers and first-time players to pursue their passion for mobile gaming. Our collaboration with esports and gaming events will encourage budding talents to create a legacy in this field and take esports to the next level in India.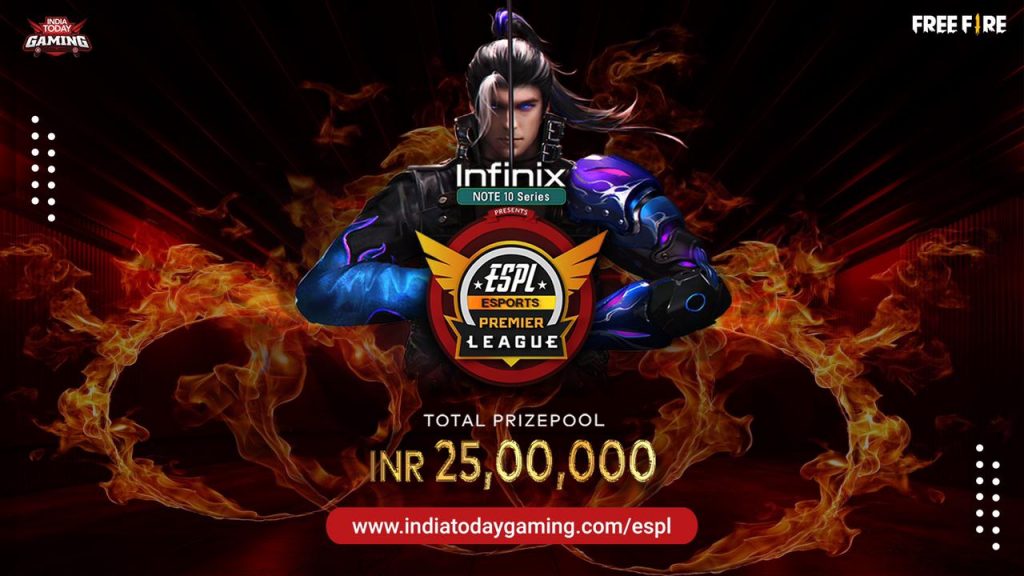 How is Infinix Mobile helping mobile gamers in India achieve the best user experience?
Our country currently has 80% of committed gamers that are spending considerable hours playing games. Women too are levelling the playing field, with 77% playing at least once a day if not more apart from staying connected with family and friends. 
Meanwhile, with high-speed internet reaching rural India, gaming is truly accessible no matter where you are. Affordable pricing and high-end technology is part of our strategy to encourage budding talent and first-time gamers to pursue their passion for mobile gaming.
Since 90% of online gamers in India consider mobile phones as their preferred device, we have been constantly evolving our smartphones based on consumer expectations. Our latest launches in the HOT 10 and NOTE series offer key innovations and value for money smartphones to help Indian gamers level up their gaming experience.
What is the most exciting part of this ESPL 2021 that you can't wait for?
ESPL 2021 is going to be the biggest Free Fire tournament in India with a prize money of INR 25 Lakh. The tournament will be a tremendous opportunity for gamers from across the country to showcase their gaming skills and later represent the country on an international level. 
This is the first time Infinix has partnered with an event of such a grand scale and we are looking forward to gauging maximum engagement from the same. We will also set-up an Infinix team that will eventually play with the winning team. The whole experience including the engagement with gamers at such a big platform will certainly help us understand the gaming audience in India better and come up with devices tailored for their needs.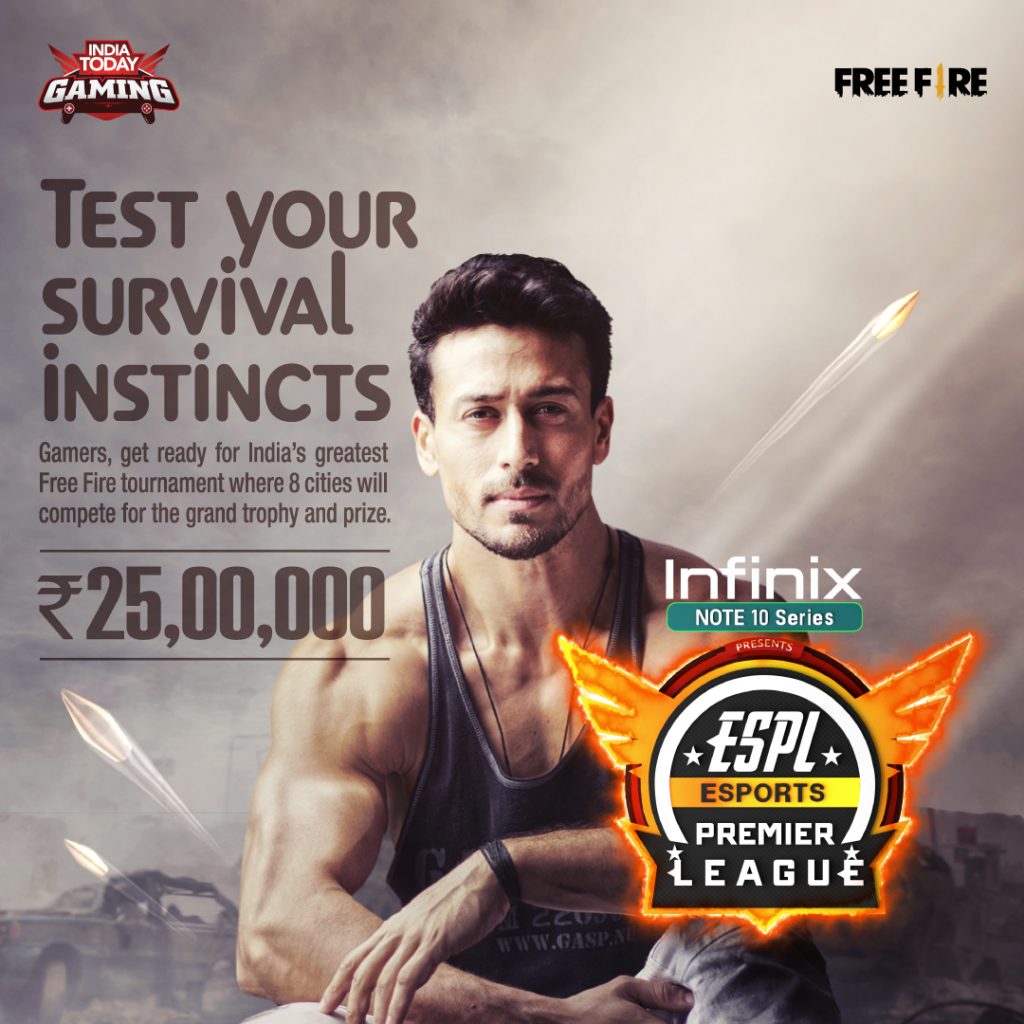 What are the gaming-centric features that buyers can expect on the latest Infinix NOTE 10 Series?
Although our latest NOTE 10 series brings several upgrades and innovations, we have designed some specific features to ensure an unparalleled and exceptional gaming experience to our consumers. 
The indigenous Dar-link game boost technology enhances the gaming interaction and visual experience in heavy-duty games like Call of Duty, Free Fire, Battlegrounds, Asphalt 9: Legends, etc. by preventing screen tearing, ensuring natural colour reproduction, elevating the performance of the touch panel, and managing the resource allocation between the game and the chipset efficiently for preventing heating from long gameplay hours. 
Both the smartphones, NOTE 10 and NOTE 10 Pro come with a high refresh rate, for a smooth interaction between the users' fingers and the screen. Their 180Hz touch sampling rate allows faster screen response for a better gaming experience.
To further ensure an uninterrupted experience in gaming and content consumption, NOTE 10 Pro will be the first in the segment to come with an 8GB RAM/ 256GB internal storage coupled with UFS 2.2 storage technology for better read and write speed and multi-tasking. 
Since gamers spend a lot of time looking at their screens, the displays of NOTE series smartphones are easy on the eyes and have been certified by world-renowned testing firm TUV Rheinland to reduce blue light's harmful effects.
Can you talk a little bit more about the new Dar-link technology that your R&D team has developed and how it will enhance gamers experience?
Presently, while playing games on smartphones, consumers face several issues like screen tearing or staggering, heating of devices during longer gameplay, poor colours on-screen and delay in the responsiveness of touch panel. The Dar Link Technology addresses all the pain points, bringing the gaming interaction and display experience to a new level. It increases the frame rate of games from 60Hz-90Hz so that they match the display's frame rate to avoid any screen tearing.
While playing heavy capacity mobile games like Asphalt, Free Fire, etc. for long hours, the Dar-Link technology intelligently adjusts the operating speed of CPU/GPU, manages and allocates resources according to different game scenarios to maintain the efficient operation of the smartphone. 
This solves the problem of mini-freezes while gaming and makes the game run more smoothly. In addition, it even reduces the temperature of the device and ensures a more pleasing gaming experience for every user. 
Dar-Link also optimises the colour of a game's graphics and elevates the performance of the touch panel, making it respond quickly by reducing the latency between the finger touch and display response.
While we have already launched some of the best gaming smartphones in the past, we wish to further amplify the experience for pro-level gamers by introducing the Dar-Link technology.
ALSO READ: ESPL 2021 – Hyderabad Becomes First City To Unveil Its Team
Are there any plans for Infinix Mobile to venture into designing more gaming-centric phones in the future?
In the first nine months of 2020, we witnessed the country securing the number one spot in mobile game downloads worldwide, clocking 7.3 billion installs and capturing a 17% market share of the installed volume. Considering that the country is expected to add 40 million online gamers by 2022 and emerge as a $2.8 billion online gaming industry, Infinix is already on a mission to cater to this group of audiences. 
We are evolving our devices with an array of powerful features and equally capable software and introducing more game-centric smartphones to enhance the gaming experience.
How has the growth of mobile gaming impacted the smartphone industry?
I think we all will agree that both industries share a symbiotic relationship with each other. As India's gaming community is evolving, there has been a phenomenal growth in mobile gaming, which has accelerated the expectations for better gaming devices with enhanced speed, performance, refresh rate, etc. that can deliver a rich experience to the users. We deciphered the scope of growth in this industry sooner and started introducing game-centric smartphones. We are now witnessing a lot of other smartphone makers joining the bandwagon.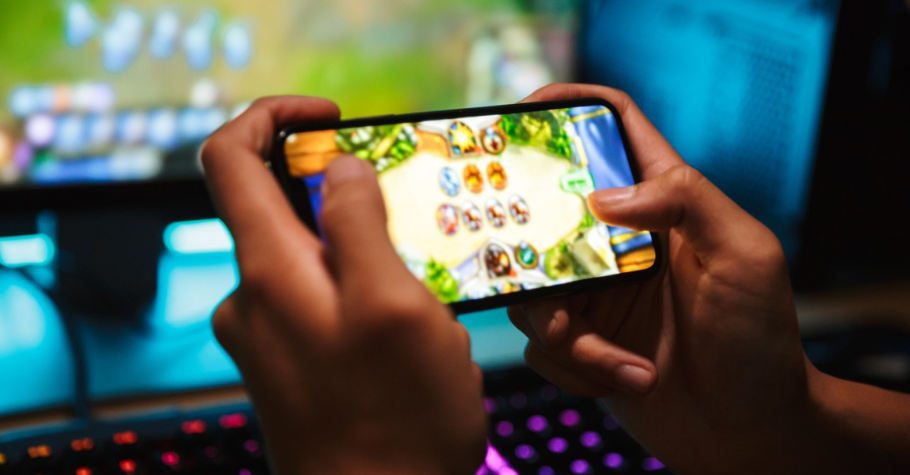 Is Infinix Mobile looking to sponsor more esports tournaments in the future?
The current pandemic situation has amplified the growth of the gaming industry in India and we are already a part of this revolution with our feature-rich gaming devices in the mid-range segment that can build up the gaming capability of users. We will keep evaluating the synergies in future and will definitely look forward to such exciting events, where Infinix can contribute to encourage talent.
Even as mobile gaming takes the lead, it looks like Infinix Mobile is determined to infuse this market with innovative technology to support the ever-increasing demand for flawless gaming devices. The mobile brand's collaboration with ESPL 2021 is just the beginning and with more events planned for the future, Infinix Mobile is here to stay.
For more exclusive interviews and content, keep reading GutshotMagazine.com. Follow us on Facebook, Instagram,  Telegram and Twitter.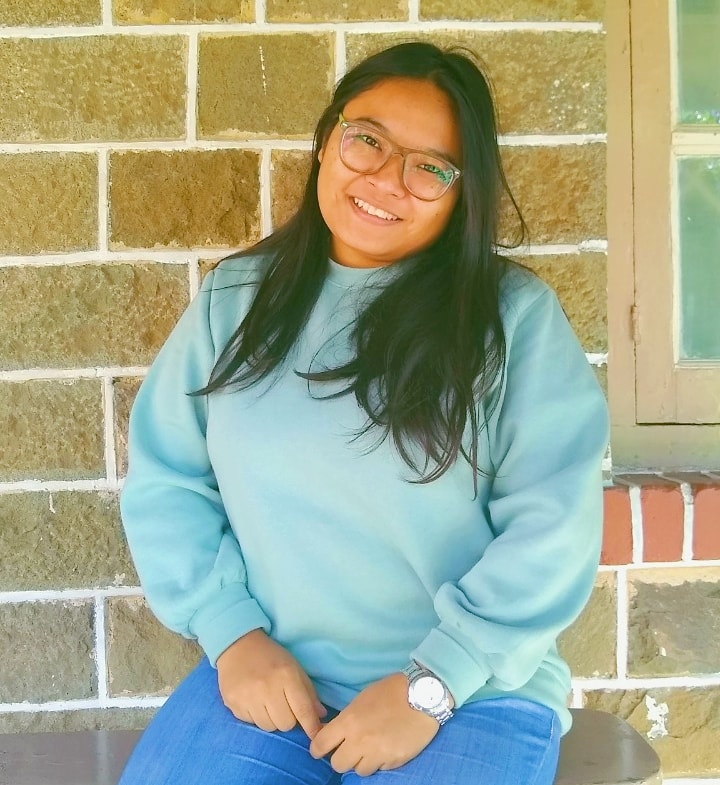 Donna Amo was a writer at Gutshot Magazine. She is a graduate from Sophia College of Women, Mumbai with a degree in English Literature. When this October born foodie is not writing content or poetry, she spends her time laughing at memes or watching series. Based out of Mizoram, she is drawn to all things nature and has a soft spot for puppies.
---
---
More News
---
Comments