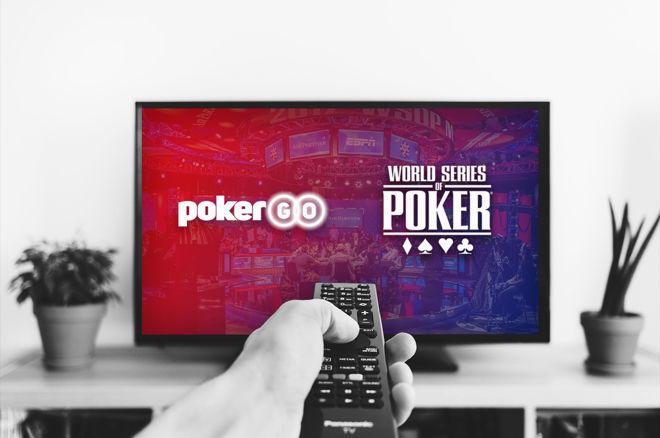 Poker
---
WSOP 2018 Live Stream at PokerGo
Earlier this week, Poker Central made an announcement that PokerGO will live stream certain events from the 2018 World Series of Poker. PokerGO is the OTT or the over-the-top media platform of Poker Central and will be streaming live from 2 June to 17 July some of the bigger tournaments at the WSOP including the $10,000 Main Event. The 13-day schedule of the Main Event and the two day broadcast of the Big One for One Drop tournament will be the highlights of this summer of poker action.
This is great news for poker enthusiasts especially in India who have had to wait for WSOP episodes to be released days or weeks later on Youtube. There were live streams available but not all of them were very reliable. The only catch with PokerGO is there is a subscription cost of $10 per month or an annual billing of $99 ($8.25 per month). It's a worthy investment for poker enthusiasts who can watch this on the go via any mobile device too.
Poker Central VP of Content Sam Simmons said, "We're eager to continue our live coverage of the WSOP on PokerGO for the second year running. Our expanded coverage schedule including a wide array of poker variants will give our viewers even more opportunities to follow all the action of the world's most prestigious tournament series."
It was back in 2017 that the WSOP and Poker Central signed a deal to provide content over and above the existing ESPN deal. This year was the first time that there was live wall-to-wall coverage of the Main Event. After a decade of crowning a champion on a deferred final table in November, poker fans saw the first Main Event champ in Scott Blumstein being crowned in the post-November Nine era.
A few months ago Poker Central and ESPN had released their schedule for the live coverage of the WSOP Main Event set to take place from 2-14 July and the Big One for One Drop on 16-17 July. For those of you who are unaware the Big One is a tournament with a massive $1 Million dollar buy-in which attracts some of the top talents from the poker world and some poker enthusiasts i.e. super rich businessmen who can afford that kind of buy-in. The tournament fees from this event are donated to the One Drop charity which deals with providing safe drinking water in places like Africa which face regular water crisis. Antonio 'The Magician' Esfandiari won the inaugural edition of the Big One for One Drop in 2012 for the single largest payout in poker history, a mind-boggling sum of $18.3 Million!
A quick note about the on-air talent who will inform and entertain viewers during the coveage will have Poker After Dark's Ali Nejad who will anchor the live stream broadcast. He will be joined by WSOP poker commentary stalwarts Lon McEachern and Norman Chad from time to time as well other special guests.
Aside from the live stream coverage on PokerGO, there will be supplemental streaming of additional WSOP events via a free-to-view partner. Details on this coverage will be announced later this week.
The planned 2018 WSOP live stream schedule on PokerGO is as follows:
---
---
Comments