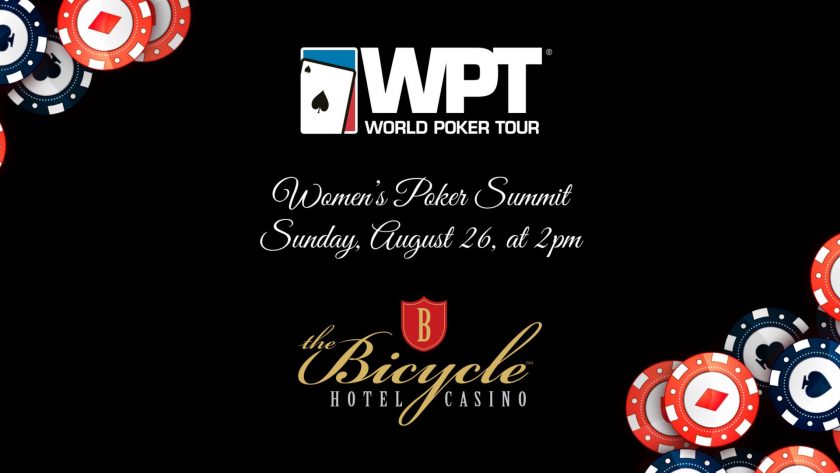 Poker
---
WPT to host Women's Poker Summit this August
This year saw the least amount of participation by female players during the WSOP.  After all the games were completed, only 4% of the player pool was comprised of women.  There has been a push recently to attract more female players and the World Poker Tour (WPT) hopes to continue that campaign by holding its Women's Poker Summit at the end of this month.
The summit was created by Angelica Hael, a nominee for this year's Women in Poker Hall of Fame induction (she didn't make it, with only Lupe Soto and Maria Ho being accepted).  The inaugural event will be held on August 26 beginning at 2 pm in Bicycle Hotel & Casino's Dynasty Room.  It will be part of this year's WPT500 held in Los Angeles.
The venue is ideal, given the casino's proximity to the headquarters for the WPT.  "[One] of the WPT's key responsibilities is to grow the game of poker."  She also pointed out that it's disappointing to see such a low percentage of female participation in poker given the fact that half of the world's population is female.  She said, "We need to stop talking about the problem and choose to do something.  We want to attract more women, and keep them playing for years and years to come," said Hael.
Seats are limited for the event and can be reserved by emailing the WPT through their events@wpt.com address.  The summit will see participation by a number of key industry players, including poker media, global casino partners and representatives from an array of women poker organizations. 
---
---
Comments