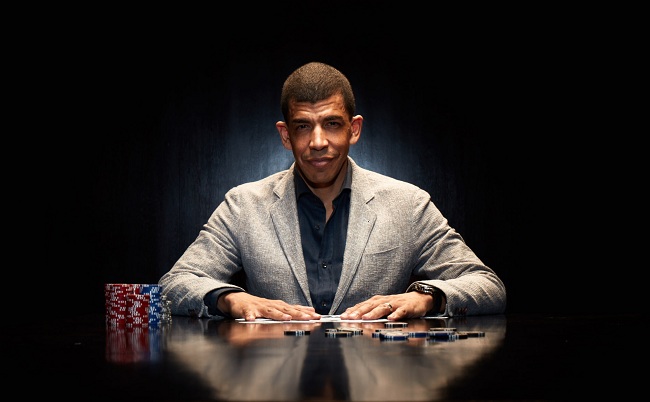 Poker
---
WPT CEO Adam Pliska Signs 4-Year Contract Extension
World Poker Tour the premier name in internationally televised gaming and entertainment and a subsidiary of Hong Kong-listed corporation Ourgame International Holdings, Ltd., today announced a four-year contract extension for CEO Adam Pliska – who has been leading WPT's unprecedented growth and expansion since becoming President and CEO in 2009. Pliska is responsible for the entire WPT portfolio, including live events, televised broadcasts, international distribution, online products/services, and strategic partnerships.
At a time when many thought poker tournaments were on a decline, Pliska restored growth to WPT and the industry as a whole by expanding the company's footprint, delivering significant partnership deals, and fostering budding relationships with other gaming sites worldwide. Within five years of becoming CEO, WPT expanded from 14 to 70 tournaments and currently has a presence in more than 150 countries and territories. With content now airing in five continents, WPT connects more than 100 million viewers worldwide through its online and television broadcasts.
Pliska was key in orchestrating the sale of WPT in 2009 to bwin.party digital entertainment plc for $12.3 million, and then only six years later, he directed the sale of WPT to Ourgame for $35 million nearly tripling the value of the company.
"Adam Pliska's tremendous leadership, successful track record, and proven strategic vision make him the perfect individual to continue to guide WPT Enterprises into the future," said Frank Ng, CEO of Ourgame. "Adam has undoubtedly taken the company to new heights through expansion of the WPT brand into new and emerging markets, continued development and innovation in the digital gaming space, and unparalleled sustainability of gaming's premier television product."
"I am honored to have the incredible privilege to continue to lead this great company," Pliska said. "I look forward to building on the successful strategies that have allowed the World Poker Tour to continue to raise the bar of our industry. I believe we have only begun to unlock the full potential of the WPT."
Also under Pliska, the WPT Foundation was created in 2012. The 501(c)(3) charitable organization is dedicated to utilizing World Poker Tour's unique global platform to influence positive change on a global scale. To date, the WPT Foundation has raised more than $11 million to benefit nearly 30 global philanthropic organizations, including Tiger Woods Foundation, Children's Hospital of Philadelphia (CHOP), and Education Reform Now.
Pliska's continued drive has resulted in WPT's increasing revenue through developed partnerships with both network and commercial sponsors, including big brands e.g. FOX Sports, Hublot, Dr Pepper, and JetSmarter. Most recently, WPT added Zynga, the social gaming giant, to its roster. Currently, Pliska is working to merge the world of poker and esports, in partnership with sister company Allied Esports.
"My vision of the WPT has always been that we are greater than just poker," Pliska added. "Backed by the outstanding support of our parent company Ourgame, and together with the WPT's industry-leading management team and talented staff, the best is yet to come."
Pliska first joined the World Poker Tour in 2003 as General Counsel and helped take the company public in 2004. He was named the American Poker Awards Industry Person of the Year for 2014, and in 2017, he oversaw the awarding of WPT's one-billionth prize dollar.
---
---
Comments