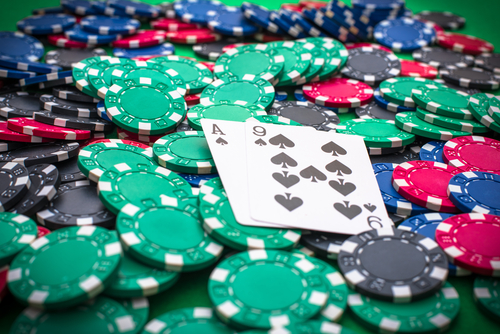 Poker
---
Why You Should Play More Multi Table Tournaments
If you're looking to make profits, "multi-table tournament" (MTT) can be very profitable for poker players. Winning such tournaments might be out of sight for a novice. However, being patient and keeping a few things in mind while playing MTT can be fruitful.
In case you didn't know, in multi table tournaments, players play several games simultaneously and need to attach two monitors together. The winner of the tournament is the player who has all the chips in the end. In most MTT's, blinds will regularly increase and antes will eventually be added. 
Here are 3 reasons why multi- table tournament are amazing:
Big Money, Big Edges
Multi table tournament of poker refers to players playing more than one game at a time. By playing on MMT's you not only have an opportunity to change your future overnight but also get to the top of the winners list by defeating all the other players. Players have a better chance to win the game but the risk is slightly more.
More prizes
In poker multi table tournament, there are several players who aren't that good in poker. Thus, it is easier to win against weaker players which leads to getting more prizes. MTT's is a great platform for professional players as they have higher chances of winning.
Turn small investments into large prizes
The most attractive advantage of poker multi-table tournament is to turn small investments of players into large investments. Since people can get large prizes quickly, some Poker players prefer to play MTT. Hence, multi table poker tournament is a great platform for professional poker players as it gives them a great chance to win big games.
Get latest updates on Online Poker right in your inbox by subscribing to GutshotMagazine.com!
---
---
Comments