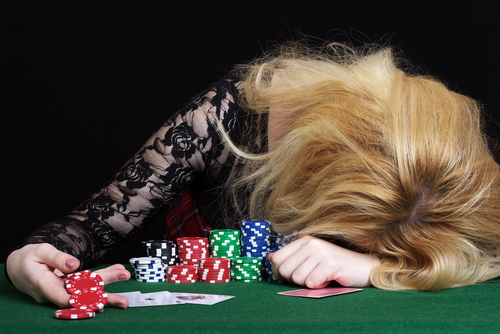 Poker
---
Why Being a Poker Pro is More Difficult Than it Looks
All of us have wanted to ditch our jobs at some point to do something really 'cool' with our lives? Like a bounty hunter or a professional Poker player? We are sure it sounds very cool to everyone, doesn't it? Sit at the famous Deltin Royale, sipping on an exotic drink while the ladies continue to check you out as you call your opponent for his bluff… Sounds like a Bond movie! But being a professional player is not remotely like they show it in movies. It takes a lot of hard work and skill to get there. To paint a more realistic picture of a poker pro, we are going show you what difficulties a Pro player faces.
No one considers it to be a serious occupation – We have put this point first because this is exceptionally true in India. The answer to 'What do you do for a living?' cannot simply be 'I play Poker'. At least not when Sharma's son is a Gold medallist doctor and an Olympic level swimmer. And not only that but getting a part-time job, dating or even getting married becomes exponentially difficult if your career choice does not have a 'steady income'
You feel like the bad guy – Unless you are stone cold at heart or some sort of anarchist who prays to The Joker from Batman, there is a very good chance you will feel bad while playing Poker. Why? Because all your income is literally based on taking other people's money. So, if you are a person with a strong conscience who lives on a moral high ground, then you will have to undergo a major attitude adjustment to fit the mantle of a Poker Pro.
The stress makes you crazy at times – You start developing a different personality that only comes out at the table (like Hulk and Bruce Banner). You start calculating everything in buy-ins while against the usual salary comparisons. You start getting bored of magic shows because you are used to catching bluffs. Playing poker involves a lot of concentration and mental fortitude. The effects of this can be seen for longer than you think.
It takes a toll on your body – Playing poker professionally is like taking sedentary jobs to the next level (the longest poker session ever lasted for 115 hours). You have to sit in one place for hours together and just think. We don't have to explicitly mention this but we are going to anyway – Poker and exercise don't really go hand in hand. A long game might or might not make you rich. But you will be exhausted for sure.
In spite of having all these hardships, Poker has a lot to offer. Ask any Poker pro and they will tell you that it is not all glamour and glitz. It has a lot of speed bumps on its way. But in the end, it is still satisfying because of the kind of character it helps you develop and the kind of mental fortitude you build because of it.
What do you think is the toughest part of being a Poker player in India? Do feel free to share your feelings in the comments section. You can also get latest updates on Poker right in your inbox, by subscribing to GutshotMagazine.com!
---
---
Comments