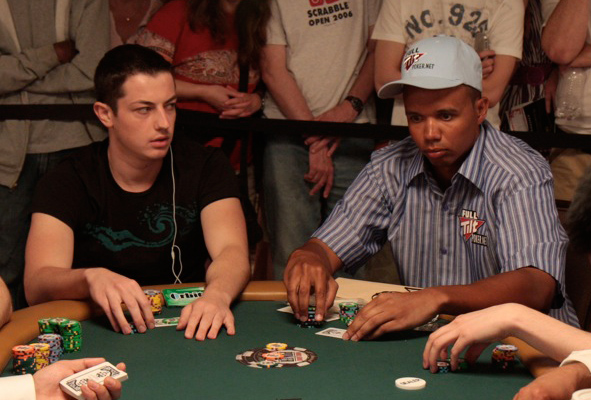 Poker
---
What is Short Deck Poker?
We had recently brought a tournament update about one of the greats of the modern game – Phil Ivey winning a Short Deck poker tournament at the recent Triton Super Highroller series. This title was Ivey's first in a long while and it also brought forth the question – What is Short Deck Poker anyway?!
Actually Short Deck Poker is a popular variant of Texas Hold'em which originated in Asia in a few years ago. In fact Phil Ivey and fellow Tom Dwan who have been known to play nosebleed stakes in Asia from time to time are both strong proponents of this exciting game. Phil Ivey even went so far as to call it one of his favorite games. So with such high words of praise from one of the leading players of the game, lets take a look at how short deck poker works.
Short Deck Poker, also known as Six-Plus Hold'em is a community card poker game, that is based on Texas Hold'em. While the rules are mostly the same, Short Deck Poker is played with a deck of 36 cards as opposed to 52 cards in Texas Hold'em. The deck is shortened by removing all cards from 2 through 5. Short Deck Poker is therefore played only with cards from 6 to A. That's why the game is sometimes also referred to as Six-plus Hold'em.
 The Rules
 The rules of Short Deck Poker are, as mentioned, similar to Texas Hold'em, but the lower number of cards does change things. First of all, straights work differently as the Ace can make both low and high ends of straights. That means A 6 7 8 9 is straight. A reduced number of cards also affects the probabilities. In Short Deck Poker, it is more difficult to hit a flush than a full house, since there are fewer cards that can make a flush (9 instead of 13). Straights are easier to hit and are therefore ranked below three of a kind.
Short Deck Poker Strategy
Because there are only 36 cards instead of 52, you can expect to make better hands while playing Short Deck Poker. One out equals to 1/31 or 3%. Meaning the odds of hitting a flush on turn or river are approximately 30%. And since a flush beats a full house, you are basically never afraid of making bets when holding one. As for straights, you have 48% chance of hitting an open-ender by the river, which means you can keep betting as long as you don't put your opponent on Three of a kind or better. Even if you do get called, you are almost flipping most of the time.
 Calling with pocket pairs pre-flop is also more profitable in Short Deck Poker since the odds of flopping a set are around 18%! Additionally, Short Deck Poker games often feature antes, which brings even more action, since calling preflop is more profitable.
So there you have it. Maybe the next time you and your friends gather to play a home game, you could consider trying out this variant of poker for a bit of a different challenge!

---
---
Comments