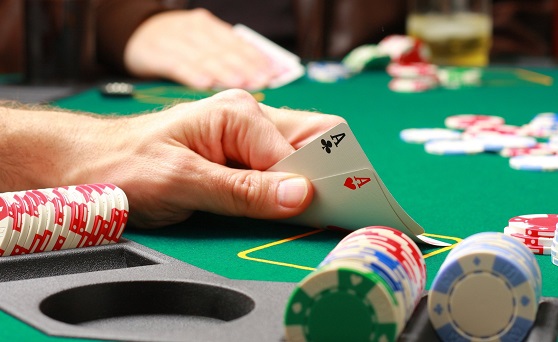 Poker
---
Wealth quotes that will keep you motivated in Poker
While playing Poker may be enchanting and alluring in terms of earning wealth, a wise man/ woman shall always remember that Money should not be the primary motivation of one to achieve his/ her goals. If you follow your passion, money follows.
Since Poker is one competitive and hot passioned game, we wish for you to play wise and remember to keep you head in the right place with positive and motivational thoughts that will always earn good for you; hence we bring to you several quotes that will emboss over your aspirational thoughts like a carving on the scented wood that embellishes its surroundings. Read all of them to help yourself achieve your Poker Goals with the right heart and head balance.
?
While setting your Money goals–
"Too many people spend money they earn to buy things they don't want, to impress people that they don't like".
-Will Rogers
If you think Money cannot buy stuff that makes us happy
"I love money. I love everything about it. I bought some pretty good stuff. Got me a $300 pair of socks. Got a fur sink. An electric dog polisher. A gasoline powered turtleneck sweater. And, of course, I bought some dumb stuff, too."
-Steve Martin
Warren Buffet has something to share
"I will tell you the secret to getting rich on Wall Street. You try to be greedy when others are fearful. And you try to be fearful when others are greedy."
-Warren Buffett
Why you should always update your knowledge in Poker
"An investment in knowledge pays the best interest."
-Benjamin Franklin
Slow Claps for Dave Ramsey
"Financial peace isn't the acquisition of stuff. It's learning to live on less than you make, so you can give money back and have money to invest. You can't win until you do this."
-Dave Ramsey
Always keep faith and friends, money comes and goes
"He who loses money, loses much; He who loses a friend, loses much more; He who loses faith, loses all."
-Eleanor Roosevelt
"Buy when everyone else is selling and hold until everyone else is buying. That's not just a catchy slogan. It's the very essence of successful investing."
-J. Paul Getty
Never let Money rule your actions
"Money is a terrible master but an excellent servant."
-P.T. Barnum
In Poker, losing a Bank roll is a good omen, it means that you are learning
"A successful man is one who can lay a firm foundation with the bricks others have thrown at him".
-David Brinkley
"Twenty years from now you will be more disappointed by the things that you didn't do than by the ones you did do."
-Mark Twain


Check out our online poker rooms section, where you can read reviews on the biggest and best poker rooms in the country, while also taking advantage of their bonuses and promotions. Check out these top poker rooms HERE.
---
---
Comments