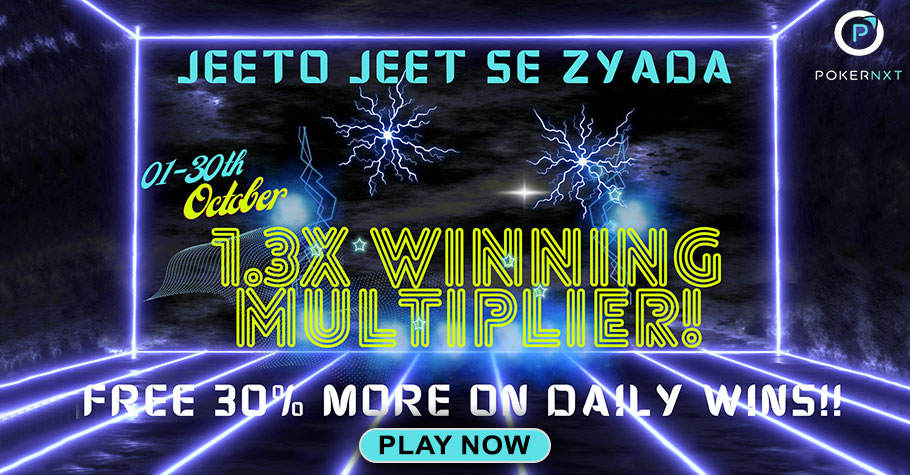 Poker
---
Uncover The Benefits Of PokerNXT's 1.3x Winnings Multiplier!
PokerNXT, the ultimate destination for poker enthusiasts, has just turned up the excitement level with its incredible 1.3x Winnings Multiplier promotion. From 1st October to 31st October 2023, every day between 5 PM to 11:59 PM, players can enjoy a remarkable 30% boost to their net winnings on stakes of 25/50 and above. Let's dive into the benefits of this thrilling promotion.
1. Bigger Payouts, More Fun:
Imagine turning your regular poker winnings into something 30% larger. With the 1.3x Winnings Multiplier, PokerNXT offers you precisely that. It's an opportunity to enjoy bigger payouts without any additional effort or risk.
2. Daily 30% Bonus:
Unlike other promotions that may be limited to specific days or times, this multiplier is in effect every day during the promotion period between 5 PM and 11:59 PM. This means that your daily poker wins can be consistently boosted by 30%. It's like having an extra shot at winning big every day!
3. Instant Gratification:
Waiting for rewards can be a buzzkill, but PokerNXT.in ensures instant gratification. The multiplier rewards are credited to your account as instant bonuses daily by 11:30 AM. So, you don't have to wait long to see the fruits of your poker skills.
---
ALSO READ: Boost Your Bankroll With PokerNXT's GST Deposit Offer!
---
4. Transparency:
PokerNXT app keeps players in the loop by allowing them to check the Multiplier winners daily in the "What's New" section of the app. This transparency adds to the excitement and keeps the gaming experience engaging.
5. Encourages Skill Development:
The 1.3x Winnings Multiplier not only boosts your winnings but also encourages you to up your game. With the potential for higher rewards, you might find yourself honing your poker skills and strategies to make the most of this fantastic promotion.

In conclusion, PokerNXT 1.3x Winnings Multiplier is a game-changer for poker enthusiasts. It offers bigger payouts, daily 30% bonuses, instant rewards, transparency, and an incentive to enhance your poker prowess. Halfway through the month, around 26+ unique players have already secured ₹99,609 in winnings and a supplementary 30% bonus of ₹29,883 to supercharge their bankroll. So, what are you waiting for? Join PokerNXT today to boost your own bankroll!
Don't miss out on this golden opportunity to elevate your poker experience and reap the benefits of the 1.3x Winnings Multiplier. Complete the PokerNXT download and sign-up today using promo code 'GSMAG' and get ₹50 FREE bonus (post KYC).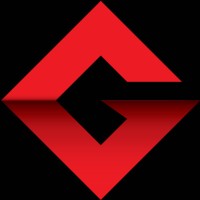 Gutshot Magazine is India's leading real money gaming magazine that covers news, updates, previews, highlights, features and much more across verticals like poker, rummy, and fantasy sports. Our rich history that has spanned over a decade now, Gutshot Magazine has always tied up with events and tournaments that have helped push the awareness of skill gaming in the country. If you are looking for the latest updates across real money gaming, then you have arrived at the perfect destination.
---
---
More News
---
Comments