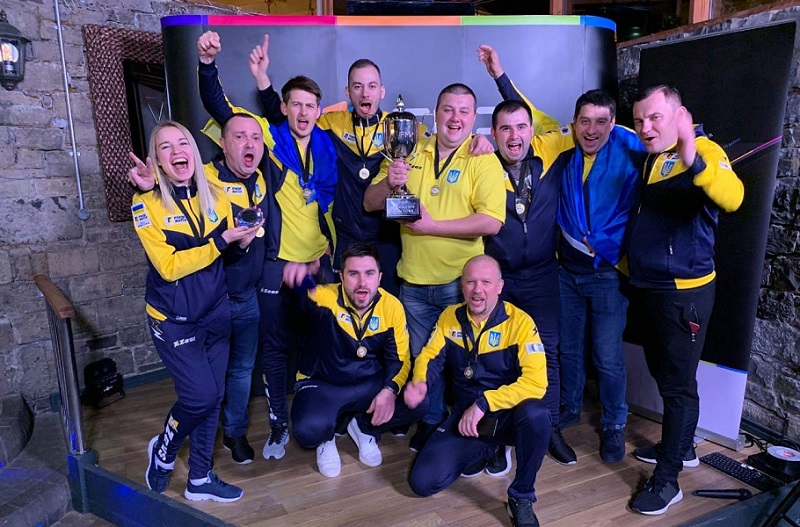 Poker
---
Ukraine wins IFMP Nations Cup 2020; Team India Finishes 4th
With the outbreak of COVID-19 and due to the social distancing protocol, the International Federations of Match Poker (IFMP) Nations Cup moved online and this weekend (30-31 May), some of the world's prominent poker players came together to battle through the IFMP platform using Cisco Webex to earn the prestigious title for their respective nations! The event saw 12 nations geared up for the World Championship with 120 players taking their seats from the comfort of their homes.
Match Poker is a version of Texas Hold'em in which teams are split into different tables. All players start each hand with same amount of chips and receive digital identical cards. The team is awarded points after every hand based on the combined chip counts of all team members and that's how the squad with the highest score emerge triumphant. The competing teams included defending champion Ukraine, India, South Korea, Singapore, Australia, Taiwan, Belarus, Ireland, Germany, Poland, Spain and Lithuania, playing 450 hands over the course of two days.
For the first time tables were also streamed to Twitch on a 30-minute delay and fans could easily follow the action. Last year's IFMP Asian Nation's Cup champions Team India was captained by Gaurav Gala and 8 other members including  Aditya 'Bitti' Agarwal, Krina Gala, Zubin Panthaki, Vidur Singhal, Anujkumar Kodam, Tanmay Bagga, Rishab Jain and Kalyan Chakravarthy.
On 30th May, Day 1 began with 12 teams playing 4 sessions of 50 hands after which the bottom 5 teams were eliminated and top 6 qualified for further action. Day 1 was in the books with Team Ukraine once again showing their skills and grabbing the lead with 1412.5 points followed by Singapore with 1385.5 points, Australia in 3rd place with 1349 points and India with 1337 ending in the 4th place.
Two more sessions were played on Day 2 completing 300 hands. Ukraine was leading in the 1st session with 1736.5 points while Australia pushed down Singapore securing 1,709 points and India held on tightly to their 4th place. Thereafter, Session 2 saw Singapore climbing up with 2074 points followed by Ukraine, Australia, India, Taiwan and Lithuania,  the top six teams qualifying for the cup.
With tension building up in the finale, it was Ukraine to ultimately triumphed the day with 1369 points, inking their names into the history books! Australia (1320 points) finished 2nd, Lithuania (1281.5 points) in 3rd place and India finished in 4th place with 1,270 points. Ukraine's  Mykhailo Gutyi and Lithuania's Mantas Urbonas ended the day with a terrific performance as both accumulated over 100,000 chips more than their average opponent with the same card.
For more updates on the online poker tournaments around the world, keep reading GutshotMagazine.com.


---
---
More News
---
Comments