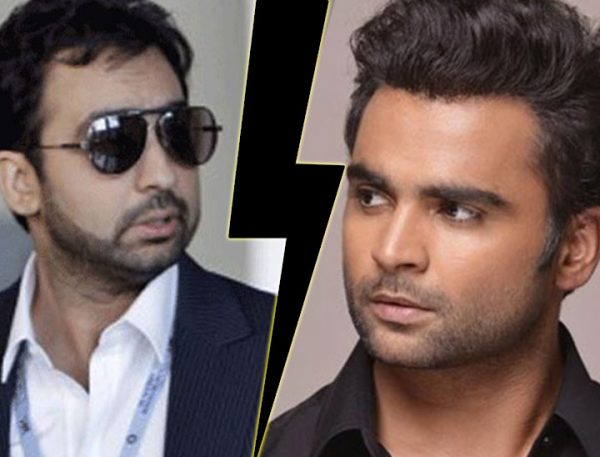 Poker
---
Twitter War After 40L Dispute Between Raj Kundra and Sachin Joshi
The Match Indian Poker League was one of the first major poker sports league in the country and was promoted by businessman Raj Kundra and his wife Shilpa Shetty's Viaan Industries. However, the league has had its fair share of controversies in its fledgling existence so far.
Kundra himself is known for being a former owner of Indian Premier League franchise Rajasthan Royals until he was banned from the IPL in 2013 by the Supreme Court-appointed Justice Mudgal Panel, for alleged irregularities. He then launched the new Match IPL and was accused of lying about international poker pros' participation for which Match IPL later apologized on Twitter.
Now comes the latest controversy as the league prepares for its second season. Sachiin Joshi, son of Indian gutka baron Jagdish Joshi, has got into a legal spat with Kundra, where the two have been accusing each other of fraud and deceit over a fall-out during the inaugural season of Match IPL last year.
Kundra has mentioned that Joshi bought a team in the inaugural MIPL, but the latter's cheque for Rs. 40 lakh had bounced, leading to legal proceedings being initiated by Kundra. On the other hand, Joshi has accused Kundra for rigging the entire tournament for a specific team to win.
Kundra went further to mention that Joshi enjoyed the 'publicity' gained from the event, but then defaulted on payments. The team said to have been owned by Joshi was called the Goa Kings. However, Joshi's representatives have said that they withdrew from the tournament after they came to know that it was rigged to make a particular team win. They also mentioned that no agreement was signed between the two.
Here's what both parties had to say:
"When we got to know that the tournament was rigged for a specific team to win, we withdrew our participation and did not sign any agreement. We made sure that the payments don't clear as there was nothing to pay for." – Manoj Asrani, CMO of Sachiin Joshi's Viikings Ventures.
"Sachiin Joshi's cheque for Rs 40 lakh bounced. He took full publicity and after the event avoided my calls and messages. I thought he was a friend and now I'm completely disappointed." – Raj Kundra, promoter of the Match IPL.
Their war of words on Twitter:


The inaugural season was ultimately won by Mumbai All Stars and preparations are on for the second season this year, where Match IPL will also introduce a few more teams and players to the league. How will this legal controversy affect the league? Comment and let us know what you think.
For all major developments on this story, keep following GutshotMagazine.com!
---
---
Comments