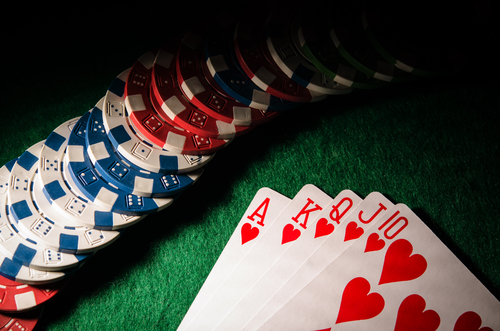 Poker
---
Top 3 Poker Goals for 2018
Being a successful Poker player is not easy as players need to have a great strategy, be patient, attentive and be aware at the Poker table. In Poker timing is something that is very important as playing the right move at the right time can lead to a big win.
Here are top three goals that Poker players should have:
1) Get More Serious About Live Poker
Being serious and alert at the Poker table is very essential. It is important to have fun while playing but don't let the fun affect your strategy and game. Poker requires great mathematical knowledge. Thought the computers are way better than humans in it there will soon come a time when Poker bots will definitely master the game but not to worry as we are not yet there. It is smart to include some like tournaments and games in 2018.
2) Learn PLO
PLO stands for Pot Limit Omaha. In case you're willing to look past the crazy change related with playing a four card poker organization and you wouldn't fret playing less tables (or joining a couple of various poker spaces for ideal table choice) PLO can remunerate you with higher win rates than the ones that are conceivable to accomplish in the present intense hold'em money amusements condition.
3) Maintain a Healthy Work-Life Balance
Balancing your work and Poker life is very important. Poker players should sit on the poker table with a clear and alert mind. If they are worried about office work they will tend to not concentrate properly in the game late night poker can even ruin their sleeping pattern. Therefore, poker players should balance both in such a way that neither their work nor their poker game gets affected.
These are the top three goals for 2018 which will help to make your Poker game more fun and interesting. Keep reading GutshotMagazine.com for more 'Poker Gyaan' articles.
---
---
Comments