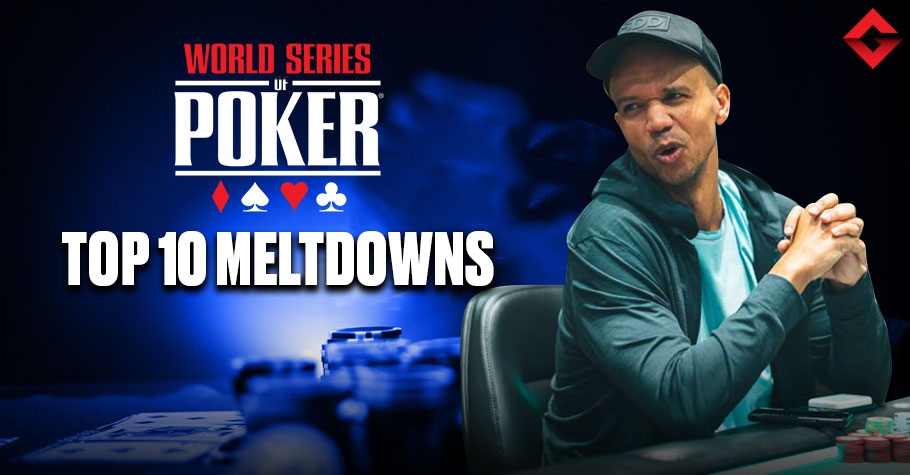 Poker
---
Top 10 WSOP Main Event Meltdowns
The World Series of Poker (WSOP) brings a lot of emotions among poker players. Be it due to the joy of winning a hand or a complete meltdown owing to a loss or elimination. We have seen tempers hitting the roof and players throwing cuss words or things against the wall (Remember Daniel Negreanu threw his camera and tripod at the wall after David Peters served a brutal cooler?) 
There are many such meltdown situations that have occurred in the past and now that WSOP 2023 is running at Horseshoe and Paris Las Vegas, let's have a look at some of the most meltdowns in WSOP Main Event history.
WSOP Meltdowns
Dmitri Nobles' 2006 Main Event Meltdown
All the cameras were focused on Dmitri Nobles on the 4th day of the 2006 Main Event at WSOP. Nobles had a memorable outing as he was sitting on 1.2 Million chips, crushing everyone who blocked his way. However, Nobles' playing style was suddenly quite loose, with the poker pro seen virtually playing anything every hand. In the next couple of hours, it became clear that he didn't have a clue of what he was doing.
Viewers start to believe that Nobles would likely not even last through the day despite starting it as one of the chip leaders. During the day, Nobles fluctuated, and despite rising up a few times, he ended up in a steady downward spiral. Eventually, Nobles' luck ran out against Ken Jacobs with the latter's Td Tc and proving to be heavy against Nobles' As 7d. 
Scott Lazar's 2005 Main Event Meltdown
Scott Lazar managed to be amongst the final six players left in the WSOP 2005 Main Event. Despite not being the favourite to win, he was slotted comfortably in the fifth chip position with just over six Million in chips. While this may seem odd to you, the way Lazar played with his remaining chips went on to be the topic of conversation.
Lazar did not do anything out of the ordinary at first, but later on; he folded Ah 5d pre-flop, which later saw the board pop out the remaining three aces, which would have given him quads. After that hand, Lazar snapped, and he went on a tilt quite quickly.
Lazar found himself against Joe Hachem where he opened the action pre-flop with Ks 9s and got called by a then short stacked Joe Hachem. Lazar snap called against Hachem's AsQs, saying "Gamble, gamble" with almost half of his stack. The board did not side with Lazar, which and the similar situation occurred again. Lazar opened QsTd against Black's Js Jc. The board did not comply once again and busted Scott Lazar out in 6th place.
Andy Black's 2005 Main Event Meltdown
Following Scott Lazar's blow up, not many expected to see a meltdown happen so soon. However, the 2005 Main Event at WSOP saw yet another meltdown, with Andy Black's being the culprit this time around.  With five players left, Andy Black found himself in the third position and was expected to be amongst the top contenders to walk away with the bracelet. However, one wrong move against Aaron Kanter cost Black almost half of his stack.
Black opened the action with 550,000 holding Ah in his hand and Aaron Kanter re-raised to 1.5 Million who was playing with Ks Kc. Black called and the flop displayed 5h 3s Kd, pushing the hand in Kanter's favour. Later, the 3h popped up on the turn which both players checked (surprising given Kanter's full boat) with the 8c being the river. Kanter bet 2 Million while Black mucked his hand which cost him nearly half of his chips. 
---
ALSO READ: Poker Fever Hits India: Discover the Must-Attend Tournaments of the Year
---
Black played that hand very poorly but later on bounced back against Steve Dannenman. However, Steve was sucked out on the river in one of the hands leaving Black in very bad shape. It was all about a matter of hands as Steve finished off Black by soon enough and put him out of his misery.
Joseph Cheong's 2010 Main Event Meltdown
Joseph Cheong's antics at the WSOP 2010 Main Event are probably one the best examples of overplaying a hand. Cheong was the chip leader, holding 43% of the chips with only three players remaining in the game.
The action started off with Cheong raising As 7h from the small blind. Duhamel had Qd Qc (big blind) opted for a 3-bet. Cheong threw in his 4-bet which was followed up by his rival's 5-bet. At this moment, Cheong went all-in, and Duhamel quickly called. Cheong instantly realised his error as the board did not bring him any help. Cheong was soon eliminated in third place.
John Shipley's 2002 Main Event Meltdown
John Shipley looked like a promising contender to take down the tournament. The poker pro was at the final table of the 2002 Main Event final table and was expected to at least reach the top three, if not win the tournament, given how he held half the chips in play at that moment. However, the night went south soon, and he couldn't catch a break with Robert Varkonyi delivering him a really big blow.
Vakronyi, who played quite tight, surprised everyone when he moved all-in for 750,000. For unknown reasons, Shipley decided to call with As Jd. Varkonyi had Js Jc, which is probably the worst hand he could have had there. The jacks held, and Shipley was sitting on a short stack as a result. Shipley took a hit and the meltdown began. Similarly, it was Vakronyi who got the better of his fellow Englishman to send him packing in seventh place.
Phil Ivey's 2005 Main Event Meltdown
One of the most spectacular and less talked about meltdowns witnessed belongs to one of the greatest players in the world, Phil Ivey. Easily the most well-known names in the poker industry, Ivey's meltdown during the 2005 Main Event remains to be an unforgettable memory. 
Ivey finished 23rd in the 2002 Main Event but was on the road to redemption as he held the second biggest stack two years later with just 24 players left. He was expected to finally win the event.
Ivey tried to assert himself as the table bully but had multiple failed plays. He smartly decided to just ride it, especially since he had a big stack. However, the cold streak lasted longer than expected as Ivey's Jd Js ran into Kanter's Ks Kc and it ended up being his last hand for the event. 
Scotty Nguyen's 2007 Main Event Meltdown
Scotty Nguyen was sitting on more than 10 Million in chips with just a few players to go until the final table. He was glowing with confidence and was quite just a few steps away from it, making the final table.
Scotty started playing a super aggressive style with two tables left. He got involved in more than his fair share of hands, which eventually led to his downfall. Nguyen was involved in a huge pot with Phillip Hilm, but the Danish pro got the better of him, which cost Nguyen a total of 8 Million chips. Later on, Hilm delivered the knockout punch to Scotty when he opened pre-flop with Ks Qc and got called by Scotty in the big blind with Tc 9c. 
Hilm flopped a top pair while Scotty flopped a flush draw. At this point, there was no reason to think Scotty was ever getting away from this flop, and he didn't. Both players got it in on the flop and Scotty came up short, leaving the Main Event in 11th place.
Anton Morgenstern's 2013 Main Event Meltdown
Anton Morgenstern did not do anything outstanding, as he only had a small resume of small cash in WSOP events alongside the European circuit before participating in the WSOP ME. A major meltdown awaited him in the Main Event of 2013, courtesy of German pro-Anton Morgenstern. 
Anton had amassed over 30 Million chips and was leading the field before the final table. With just 24 players left in the Main Event, Anton had a very strong pocket ahead of the FT. However, Anton ended up being stuck in high gear, which cost him dearly. Anton made a series of overly aggressive moves which didn't go his way, resulting in him falling down to 15 Million chips. Later, he got extremely unlucky against Mark Newhouse, who sat with 10 million chips. 
---
ALSO READ: Alan Keating Misreads His Fives As Deuces, Calls A 100K Raise
---
Anton opened with 325,000 and got called by Newhouse. Anton went on to bet 425,000 on a 2s As Ah flop while Newhouse just called. The 3h popped up on the turn which led to raises and re-raises as both players just went all-in. Morgenstern, who was holding Ac Jc was left stunned seeing Newhouse had flopped a boat with 2h 2d. The river did not bring any help and saw Anton go down to just 5 million chips.
Anton lost half of his remaining chip stack on a bad bluff to Fabian Ortizan. In a sense of desperation, he ended up shoving Ad Js pre-flop on the next hand. However, Ortiz had aces and busted Morgenstern out in 20th place. 
Billy Kopp's 2009 Main Event Meltdown
Billy Kopp was sitting with 22 Million chips with just 12 players left at the 2009 Main Event. He had one of the biggest stacks and was destined to make it to the FT. 
However, the poker pro found a stunning way to lose it all in a single hand against amateur Darwin Moon. Kopp opened the action, which was called by Darvin Moon. The flop of Kd 9d 2d saw Moon check while Kopp bet 750,000 as Moon called again.
The turn of 2h saw Moon check while Kopp fired another 2 Million as Moon check-raised to 6 Million. Kopp eventually moved all-in for 16 million chips as Moon called anyway and displayed his Qd Jd. Kopp was left stunned as he had flopped a smaller flush with his 5d 3d.
Kopp could have avoided his elimination in many ways, and poor gameplay was a major blunder on his part, especially considering the size of the stacks. It cost him a seat at the Main Event final table, while Moon earned only to fall short to Joe Cada in the end.
Philip Hilm's 2007 Main Event Meltdown
After eliminating Scotty Nguyen in the 2007 Main Event, Philip Hilm reached the final table with over 20 Million chips. He was the chip leader and was expected to go deep, as no one expected him to be the first one to leave the final table. 
However, Hilm was eliminated by the eventual winner of the 2007 Main Event, Jerry Yang. He felt the first blow when Jerry opened the action with 8h 8c to 10x's pre-flop and Hilm called with Kh Qs. 
The flop of 8s Td Ah flop would have allowed Hilm to easily get away from the hand. However, Yang bet 3 million, and Hilm called for some reason. The turn saw 3d with Yang moving all-in. 
In another hand, Yang opened the action to 1 Million with Ad Ks, while Hilm called with boasting 8d 5d. The flop of Jd 5c saw Hilm calling a 2 Million chip bet from Yang. The 2h popped up on the turn and saw Yang bet another 4 million while Hilm decided to bluff and went all-in with 16 Million chips. Yang called him and the 6c on the river was the end of Phillip Hilm's stay on the table.
For more news and updates, keep reading Gutshot Magazine or follow us on our social media handles. We are present on Facebook, Instagram, Twitter, and Telegram.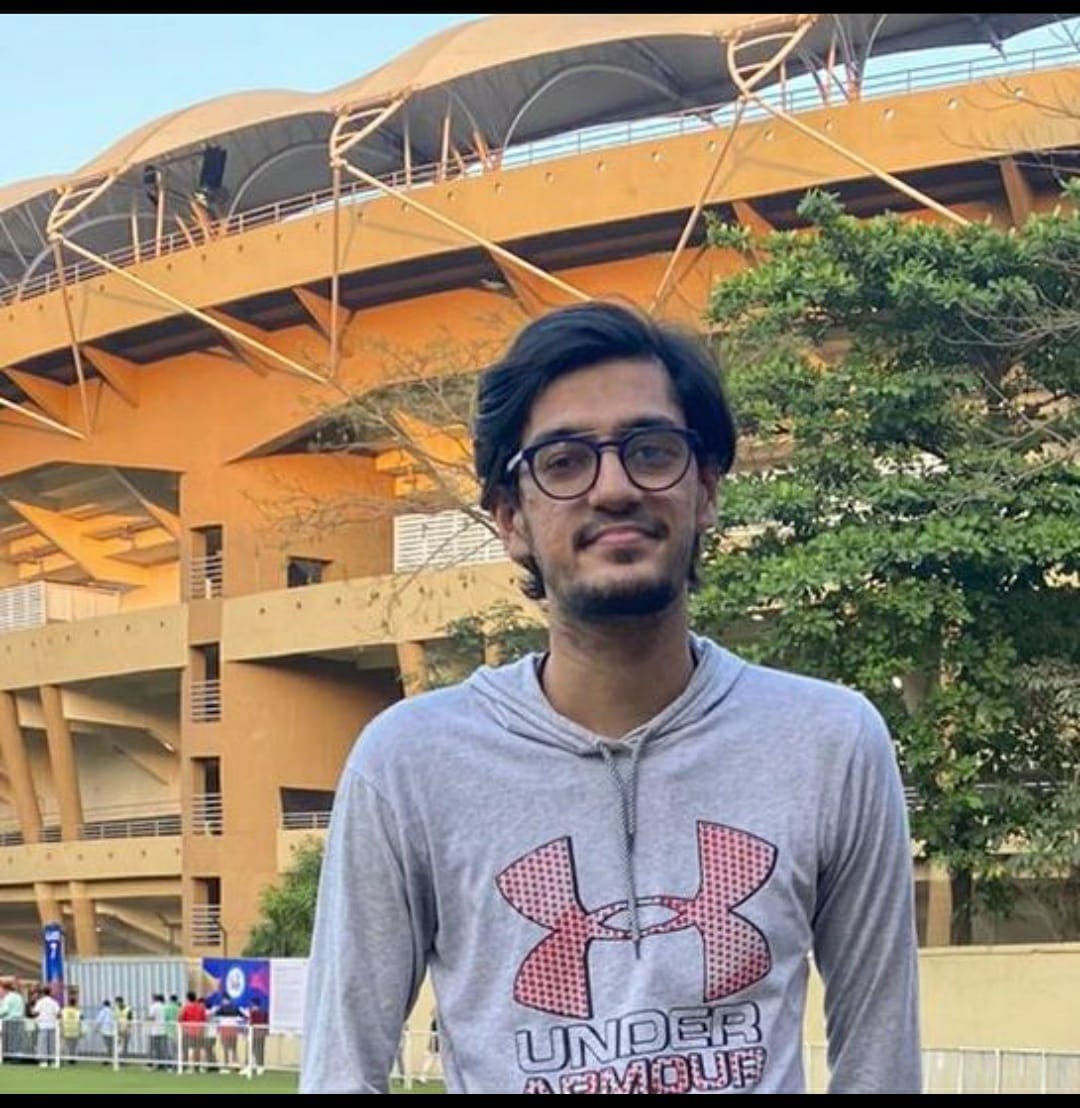 Smit is a sports writer at Gutshot Magazine. After completing his Bachelor's in Mass Media, and a Master's degree in Sports Management, this sports fanatic uses articles as a tool to express his opinions. Bring up cricket or football and you will find this usually quiet guy speak for hours! He also co-heads the official supporters club of Chelsea FC in Mumbai, wherein he hosts screenings, football meets and other such events.
---
---
More News
---
Comments