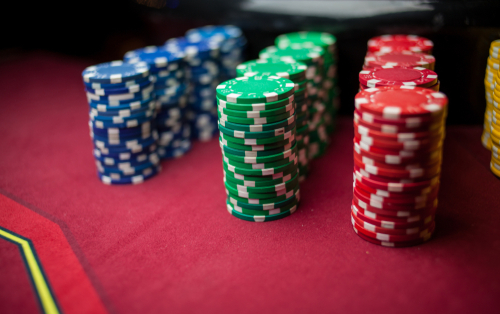 Poker
---
Tips for Guaranteed Success in Poker
Poker players should always be attentive at the Poker table and should also have a good strategy in order to be successful players.
Following are few tips to help you becoming successful in Poker:
PLANNING AND ACTION– Planning is really important in Poker. Poker players should not sit on the table and start playing without a proper plan of action. Having a good strategy is very important as it enables you to get success. Financial planning is also very important. Sticking to the plans and following it properly leads to a successful game.
FOCUS AND OBSERVATION– To be focused in what your doing is very important. Even in Poker, the players should be attentive and be aware as to what is happening not only in their game but also around them. To win a big hand it is very important that your aware about your opponent's game too. Be observant and focused on your game and don't let your mind wander around during the game.
LEARNING AND KNOWING THE MOST– Having complete knowledge about the game is very important. Before you get onto the table and sit amongst professional players you should look up to all the rules of the game. Practicing also helps players to increasing their knowledge about the game. Online poker is a very good medium to practice poker and gain more experience in the game.
SEE THE BIG PICTURE– Trees don't grow in a weak and Rome wasn't built in a day. Similarly, a lot of practice, knowledge and attention is required to become a successful Poker player. Don't give up. With determination and proper attention, you will become successful at the game.  
Hence, to become a successful player in Poker it is very important to keep these points in mind. Remember Poker being a mind game, players must be patients, attentive, calm and have a great strategy. Keep reading GutshotMagazine.com for similar 'Poker Gyaan' articles.
---
---
Comments