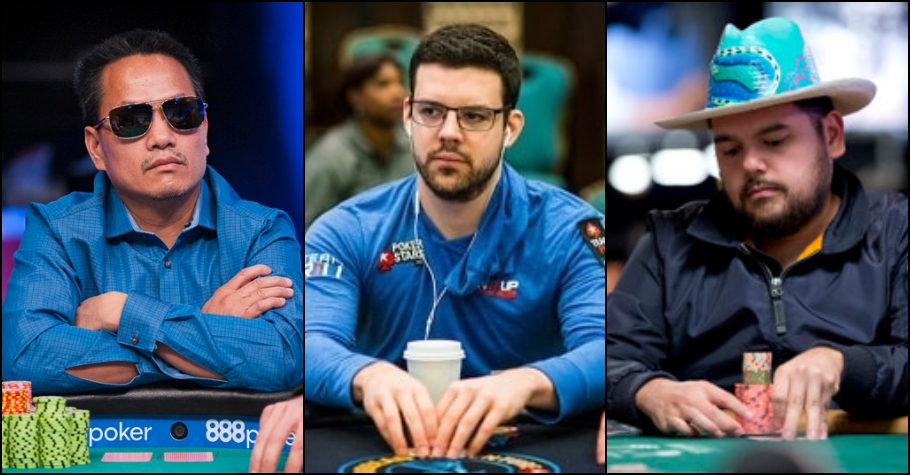 Poker
---
Three bad beat stories that shocked the poker world
Do we not like a little bit of spice?! We all do. However, only a few might accept that. In the world of poker there are bad beats and then there are really bad beats which can keep any poker pro stay up all night! But what if national media covered it in the news? Everybody has a good and bad story to tell, so let's find out three bad beat stories that will strike fear in anybody!
Too early to celebrate
It was the $565 buy-in World Series of Poker Colossus No-Limit Hold'em, poker players Roberly Felicio and Sang Liu were battling to grab the $1 million top prize. With almost 65 million chips in play, they ended up playing 61 million chip pot. On the turn card, Liu was just one card away from his victory with Jc 10s on a board of Js 7d 3c Kc against his opponent's Jd 8h. Liu thought he won the coveted WSOP bracelet, dancing around the table with jacket flying in the air as he was one step away to win the 7-digit score. 
Felicio dropped to his knees with the miracle card 8d on the river and Liu ended up busting 16 hands later.
Kevin Martin
Canadian poker pro Kevin Martin suffered a nightmarish bad beat catching media attention. He was definite that he would split the pot with an all-in opponent, 'nikitos2308' holding the same hand Ace King. He had a chance to win outright with a higher flush. Martin got excited on the turn, the 10d gave him a better flush draw. Now any card of the same suit on the river and he would win the pot of $204,424. The river card Qd gave his opponent a straight flush beating Martin's Ace-high flush brutally.
Recovering from the shock, Martin managed to finish second in the event for $5,489. He was understandably stunned.
Bryce Yockey's Worst Bad Beat 
Thousands witnessed the worst possible beats in history of poker in the final table of 2019 World Series of Poker $50,000 Poker Players Championship as Bryce Yockey saw a 99.84% hand beaten brutally by Josh Arieh in 2-7 triple draw.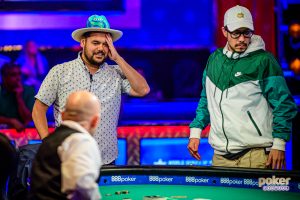 Yockey starts with 2-3-4-6-7 and re-raises from Arieh who has 3-5-6-Q-A. The best hand in 2-7 Triple Draw is therefore 7-5-4-3-2, with 7-6-4-3-2 held by Yockey at the original deal. Trading the Ace and Queen in the first draw, Arieh receives another Queen and a Deuce. This time, he tosses the Queen and receives a Four. And now he needs a seven to replace Six to overtake Yockey. Arieh takes the bet and trades the card to which Nick Schuman says, "I cannot even believe what just happened. The bad beat to end all bad beats."
"This is the worst beat I've ever seen in a televised tournament."
For more updates on poker news around the world, keep reading GutshotMagazine.com stay tuned and stay safe!

---
---
More News
---
Comments