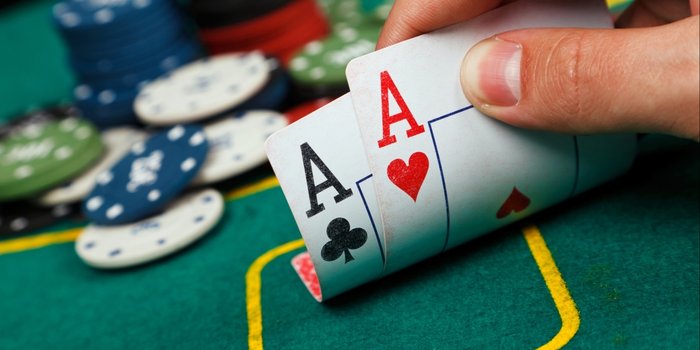 Poker
---
The Ever Changing Face of the Poker Industry
"The times, they are a changing." – We've overused this phrase. Even more than we should have, probably. The theory of evolution was not just restricted to animals, but to everything we as animals created. That involves, poker, technology and the gargantuan industry that encompasses it all.
High stakes industry rollers have incorporated new features into their platforms in order to keep up with the changing times. The technology moves at an unpredictable speed. A few decades ago, who would've thought that you could unlock your phone by just looking at it? Forget that, who would've thought that would even be a handheld device like this. Try explaining this technology to your grandparents. But today, the pace is unmatchable.
Steve Jobs once said that his NeXT computer didn't fail, it was just five years ahead of its time. That it was a triumph of miraculous magnitude.
However it may be a little improbable to catch up with these changes in the moment, it's quite possible to get an idea as to how the industry is evolving by looking out for some tells. Some of these changes have manifested themselves in reality recently, these tells were signs that the poker industry is on the move and rapidly evolving.
Online Poker Platforms – The Biggest Game Changers
The pinnacle of evolution for the poker industry has been its online market. The biggest indication that the online poker industry is in a state of change can be seen by looking at the market leaders. For example, The Spartan Poker, which once limited itself to poker has now gradually increased its gaming repertoire in recent months and now boasts a selection of casino options at The Spartan Casino. From Blackjack, like in The Hangover, to roulette, slots and much more, they boast it all under one virtual roof! Fully integrated and interconnected, their software is a manifestation of how modern poker players are demanding more thrill, more high for their money.
Significant Strategic and Technical Similarities
While there are obvious differences between casino and poker games, there are some concepts that are a bit familiar for poker players. And not just the basic theory of hand rankings, but the more significant notions of variance such as its relationship with odds. Each game, regardless of its format, engages players in a dynamic where odds and chance go hand-in-hand.
The combination of logic, skill and mathematical analysis is required by players to grind their way to success. This theory of variance between the two disciplines it's possible for players to easily switch from one game to another and have a gala time. A great similarity between online poker and online casino is the ability to converse with players from around the country and play multiple sessions at once.
Online Poker and Online Casino are better together
While the rest of the industry has moved into the mainstream, players have gotten a likeness for the different varieties. There's been a surge in the industry cater to these tastes and offer more options even to the casual players. The result of this has been a tectonic shift towards a creation of super platforms where poker and casino games now exist in the same space. Players can now access every part of the industry with a few simple clicks.
In conclusion, all we can say is, "Change is good". Evolution can only mean good things. All we have to do is, try and keep up! Until then, keep reading GutshotMagazine.com for similar 'Poker Gyaan' articles. 

---
---
Comments