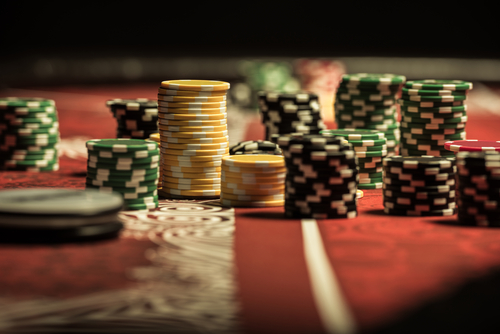 Poker
---
The Emotional Impact of Poker
1) The Cost of Competition
Self-analysis is vital if you want to stay emotionally balanced. Competition causes bitterness, angry desire and suspicion. These negative effects obstruct individual development, and people deny their own wants. In competitions, people are stimulated by their competitors. Therefore, people lose their own personalities and live for other people instead of themselves.  Poker Players concentrate more about their competitors than themselves in competitions. Thus, people forget about their own goals and keep comparing themselves with other people. Competition provides vanities. These are all emotions which weigh heavier and heavier on our minds as we play, and it is vital to refresh yourself, not just physically by taking breaks, days off and time out from the game, but mentally. Allowing yourself to full relax, to forget about every hand and revel in a period free from self-analysis is vital if you want to stay emotionally balanced.
2) Patience
Patience and Persistence are two strong keys to become a good poker player. The minute you find yourself leaning towards bad plays because you're bored or getting impatient is the minute you should try and take a break. But patience extends beyond waiting for premium hands to commit your stack. Patience in poker can be applied to a dozen other crucial points of play, such as allowing two opponents who are likely to take each other out to clash and not get involved until they have done so. Patience is to wait for the right table to open. Count to ten before reading the next tip.
3) Tilt
Tilt is a term for a mental state or confusion in poker. It is always considered as aggressive in poker. Tilt means losing and being defeated, playing a bad play and realizing it later takes place only when you are confused. Some examples of tilt are-Being shown a bluff, a post oak bluff, having what you think is a dominating hand bested by an unexpected more powerful hand. These can upset the mental equilibrium essential for optimal poker judgment. Excessive rudeness should not take place while playing poker as it spoils the environment of the game. It is always advised to leave the table when you don't feel confident enough to play.
4) Manage your ego
Sometimes you win and sometimes you lose. In poker, the same happens, and we should learn to be confident instead of downswing. We should always seek help from podcast, articles, poker pages etc. Retaining confidence in poker is a key of confidence but it's very humiliating. Poker is a long game and there is no end result. You should always balance your emotions and keep this in mind that you're never going to be on top. You should always respect your poker players and keep your ego, arrogance aside. If you're having an emotional breakdown, you have a high chance of losing. Note down your mistakes and try to seek help from others. You should always balance your ego and should not bring emotion while playing a game.
5) Know your foe
We are frequently most candidly influenced at the poker table or far from it by other individuals. Individuals are a consistent trouble throughout everyday life, right? Mankind would adapt impeccably well without others now and again, you may feel. Just us? Take a stab at being three-wagered four turns in succession by the same free forceful luck box on the air pocket.
Adapting to the enthusiastic swings of organization may seem like something you can simply block out with a flick of your shades over your eyes or fly in your earphones, however, the fact of the matter is there's no getting away different players, and the best thing you can do to battle any potential inwardly scarring contact is to comprehend others. From player-sorts to identities, we are experts in our own space when we have learned. Similarly, as that is valid for hoes to play in mid-position, it is similarly obvious with regards to understanding our kindred poker confident. Get inside the psyche of others and you'll see it less demanding to adjust the state of mind on your own. In any event, you'll have data itself, which converts into control at the poker table.
6) Climb the levels
Understanding the level of poker that you play freely truly enable you to keep a level head and your feelings in line. Consider it; if you somehow managed to take a seat in a Super High Roller with a passage charge of $100,000 at the present time with the best eight players on the planet, how agreeable would you feel? Actually, we'd be requesting eight shots of Schnapps for the table and a tall drink of quiet down for ourselves with the expectation that the level of our adversaries drops. In like manner, in the event that we were at a table where nobody knows the guidelines of the diversion and we know the fundamentals of how to c-wager, feign or barrel, at that point we'd know about our prevalence over Aunt Maggie and that we're going to take her benefits cash.
At most tables, purchase ins propose that you're probably going to playing crosswise over significantly nearer levels than us and poor Aunt Maggie (she can't riffle). Ensure that you know about your own standing, and who you ought to focus in specific spots, obviously, yet make sure to process in your mind a level of regard for the individuals who are playing a further developed diversion. Doing as such liberates you up to gain from them, and in the long run, go along with them. Inability to do as such will inevitably imply that players beneath make up for lost time to your own level and rather than you taking their benefits cash, they simply influenced you to bet away your new Christmas sweater, darn it.
---
---
Comments