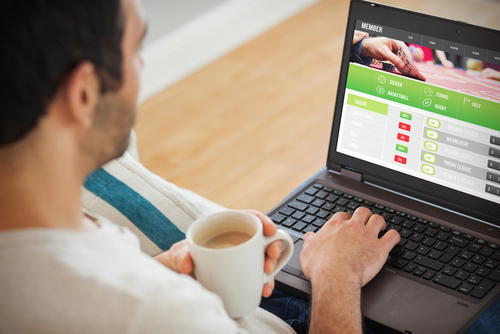 Poker
---
The Best Poker Screen Names of all Time
Every one of us have come across a weird screen name while at an online poker table or any other online game for that matter. Some of them so absurd, makes us scratch our heads. Wondering, "How the hell did they come up with that?!"
Here we're gonna list down some of the most epic, weird and funniest poker screen names of all time!
iflipburgers – Great way to tell your opponents you work at a McDonalds!
MoneyMatters – Damn right it does!
LolEquitytWTF – What, Who Equity? Epic! We feel bad for the person with this name though.
TiltFreeSince85 – Good for you bro. We should probably change our screen names to, 'TiltingSince89'.
USB Cable – We have so many questions.
MeStrongYouFold – This person is probably some sort of a Jedi master. The level of confidence exuded is unreal! Wish we could be the same. This is also the best intimidation technique so far.
InsulinTime – The best way to tell the world why you're slowplaying. "Yeah, just hang on a second. I need to take my insulin."
BingeOnPoker – The best type of binge. Poker and Chill baby!
2cards1guy – Reminds of Sholay, "Woh do aur tum teen!" Except in this case it's more like, "Woh do aur tum ek! Bahut naa insaafi hain."
Sitting Out – Pure genius to be honest. Because when you actually see the player for the first time, you'll think he's sitting out.
StinkyPinky – Let's just say we're glad that we don't touch cards and chips in online poker.
JediNinja – So… You're a Jedi… And a Ninja? At the same time? Aren't Jedi already space ninjas?
Satan Claus – What type of a childhood did this person have?
MeinKampf – This person decided to pick Hitler's autobiography as his screen name probably because there were no other good books around him.
HailHydra – Probably somehow related to the MeinKampf guy. For those who don't know what Hydra is – Hydra is a world-wide subversive, hateful organization that is dedicated to global domination in the Marvel Comic Universe. Now extinct (or is it?), Hydra was the most extensive, powerful, and dangerous organization in history. Its members used to chant "Hail Hydra" to show their support for the organization and often recognize other members in public. The term Hail Hydra is now used by people that just want to watch the world burn. So a bad pick for a screen name altogether. Hydra also refers to a many-headed serpent in Greek mythology.
These were some of the best names we've ever come across! Do you know of any more weird, funny or creepy names? Do let us know in the comments section below.

---
---
Comments