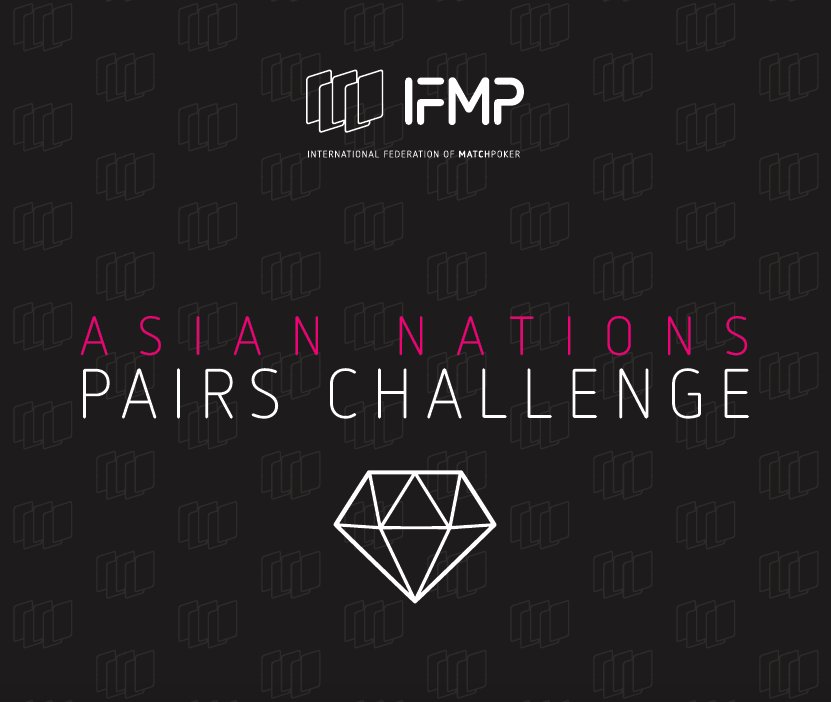 Poker
---
Team India Finish 6th at The Asian Pairs Challenge
At the end of March 2018, the second season of the Match Indian Poker League (MIPL) took place in Kolkata, with 10 city-based teams taking part. A new team called Haryana Hawks, whose title sponsor was PokerBaazi.com, emerged victorious in Match IPL 2 and walked away with the top prize of INR 40 lakh.
Apart from the prize money, Haryana Hawks would also have the privilege of representing India at the Asia Nations Cup. However, before that, the International Federation of Match Poker (IFMP) held the Asian Nations Pairs Challenge for the first time ever, to pave the way for the Asian Nations Cup later this year.
This Asian Nations Pairs Challenge kicked off on 17th April in Bangkok as a part of the Thai Sports Festival, and Team India was represented by Hawks captain Jagdeep Singh and teammate Pratibha Arya. After the 2-day event, India did well to finish 6th out of the ten participating countries – Thailand, China, Singapore, Indonesia, Cambodia, Israel, Chinese Taipei, India, Philippines and Japan.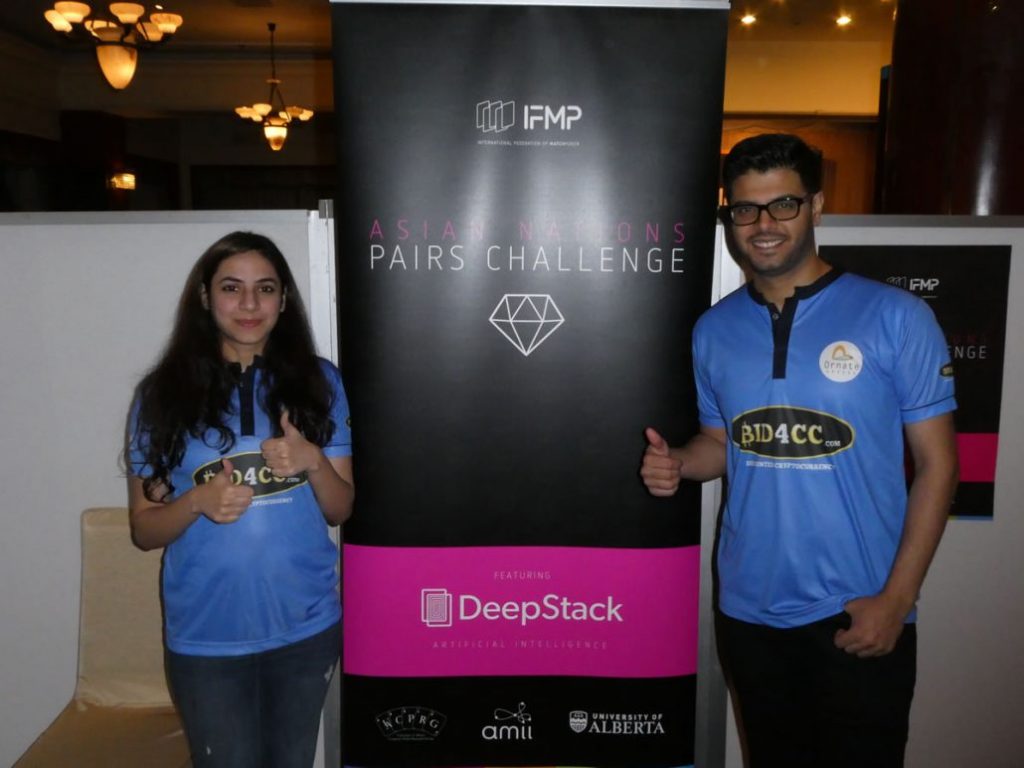 The players from each country would play individual freeze-out tournaments against AI DeepStack. For all those who don't know DeepStack, it is the world's most advanced Artificial Intelligence (AI) poker software developed by the University of Alberta. Last year, 4,000 hands were played and DeepStack ended up defeating 10 out of 11 participating human poker pros, including the famous Phil Laak.
In this Asian Pairs Challenge, DeepStack dominated the human players once again, beating everyone comprehensively, except Team Singapore. Team Singapore, consisting of Daniel Chua and Lau Heng Seng, won the challenge and awards were presented to the team, as well as to the best individual players.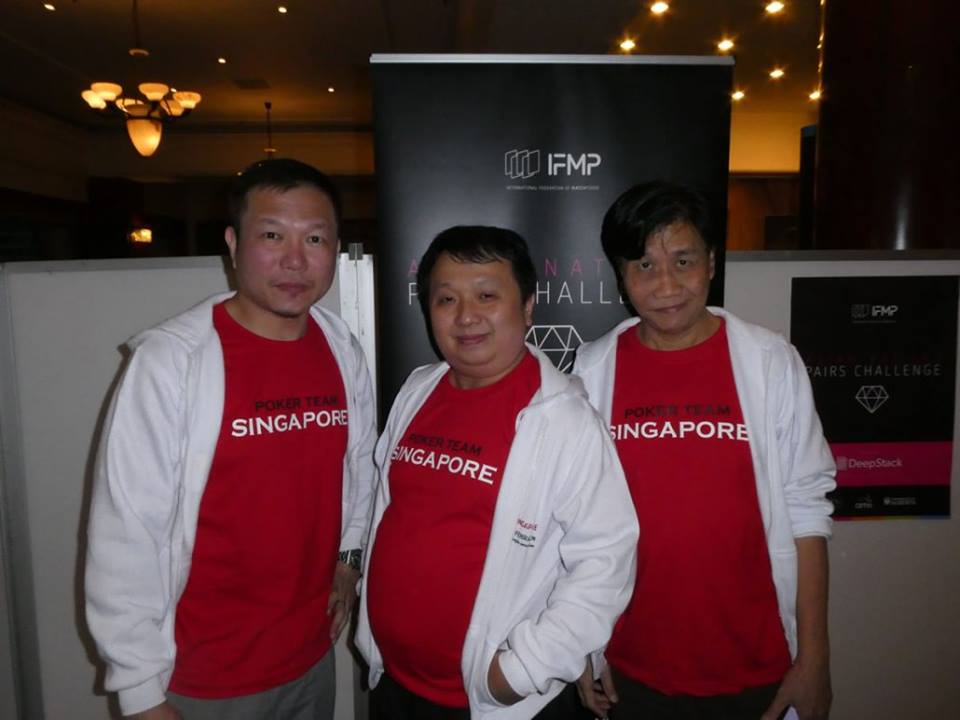 This was the first time ever that trophies were awarded at a poker event under the patronage of the IOC (International Olympic Committee) and GAISF (General Association of International Sports Federations). Singapore finished 1st, having played 429 hands and gaining an AIVAT (Action Informed Value Assessment Tool) win rate of 46.27%. Chinese Taipei and Israel took the second and third place respectively.
Top 3 teams (with AIVAT win rate):
Singapore – 46.27%
Chinese Taipei – 44.55%
Israel – 44.32%
Top 5 players (with AIVAT win rate):
Lau Heng Seng (Singapore) – 47.43%
Daniel Chua (Singapore) – 46.47%
Philip King-Chung Wang (Chinese Taipei) – 45.08%
Roei Shalev (Israel) – 44.32%
Ly Sovan Makara (Cambodia) – 44.19%
Gutshot caught up with Team India members to ask them about their experience representing India at the Asian Pairs Challenge. Here's what Jagdeep Singh had to say – "I am extremely honoured to have been given this opportunity to represent India and stand alongside sportsmen from other countries. This was a remarkably memorable experience blemished only by the fact that we didn't finish in the top 3. But then that's poker, winning and losing is part of the game. Overall, this was a historic moment for poker in general since the event was sanctioned by IOC. And the fact that we were competing against an advanced AI which was capable of playing a very balanced strategy is a huge testament to the fact that poker is a game of skill and truly a mind sport."
His teammate Pratibha Arya also commented on her experience at the tournament, saying, "Playing 'DeepStack' was as exciting as it could get. This AI, based on neural networks to solve HU NLE, was not only playing a close to GTO strategy, but was also calculating its actions very quickly, at our speed. I found it extremely challenging to construct my ranges against his strategy. I'm not so sure about how it was scoring us. I'm yet to do my analysis on that part, but it was really a great experience playing this extremely intelligent Bot."
16 teams are likely to participate in the upcoming Asian Nations Cup later this year, and the top performing teams from that tournament would further qualify for the Match Poker World Cup. Congratulations to Jagdeep and Pratibha, and we hope that they do even better at the Asian Cup!

For all updates on the Asian Nations Cup as well as the Match Poker World Cup, keep reading GutshotMagazine.com!
---
---
Comments