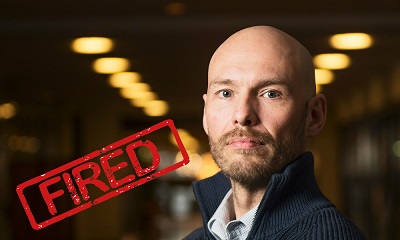 Business
---
Swedish gaming Co. CEO arrested for insider trading
This past week, Cherry AB, an online real money gaming company based out of Sweden, released a statement that they will be terminating CEO Anders Holmgren who was after being arrested by the authorities for "severe insider trading." In his place the company has appointed Gunner Lind as acting CEO. Lind was the chairman of the Cherry Audit Committee prior to his current role.
Morten Klein, chairman of the Cherry AB board, had this to say of the now ex-CEO, "Anders Holmgren has made valuable contributions as CEO of Cherry, but he is unable to perform his duties while facing accusations of severe insider trading. The board of directors has today decided to terminate his employment as CEO. In connection therewith, Anders Holmgren will also leave his assignments as board member in Cherry's subsidiaries. As previously announced, Gunnar Lind is acting CEO and will remain in this position to ascertain that the group develops according to plan until a permanent CEO is appointed."
According to a report from Privata Affarer, Holmgren's alleged transgression sounds like fairly run-of-the-mill insider trading. Earlier this year, he bought SEK 12 million (~INR 9.1 crores) worth of shares in Cherry stock. A mere three weeks after Holmgren made his stock purchase, though, Cherry announced better than expected earnings for the quarter. The news launched the share price from SEK 65.20 on April 13th to a close of SEK 73.20 the following Monday, April 16th, an increase of more than 12 percent. That bump would have made Holmgren somewhere in the vicinity of SEK 1.47 million (approximately $165,000).
The Holmgren scandal has not really affected Cherry's stock price significantly. Cherry's online gaming brands are through its subsidiary ComeOn. ComeOn offers sports betting, online casino, and lottery products on home computers and mobile devices. The company operates out of Malta and has licenses issued by Malta, the UK, and Schleswig-Holstein (Germany). Among other business units, Cherry also owns XCaliber, a business-to-business (B2B) company that provides online gaming solutions to operators. XCaliber is actually a spinoff of ComeOn and ComeOn is XCaliber's biggest customer.
Read all the news about real money gaming from India and around the world right here on GutshotMagazine.com!
---
---
Comments