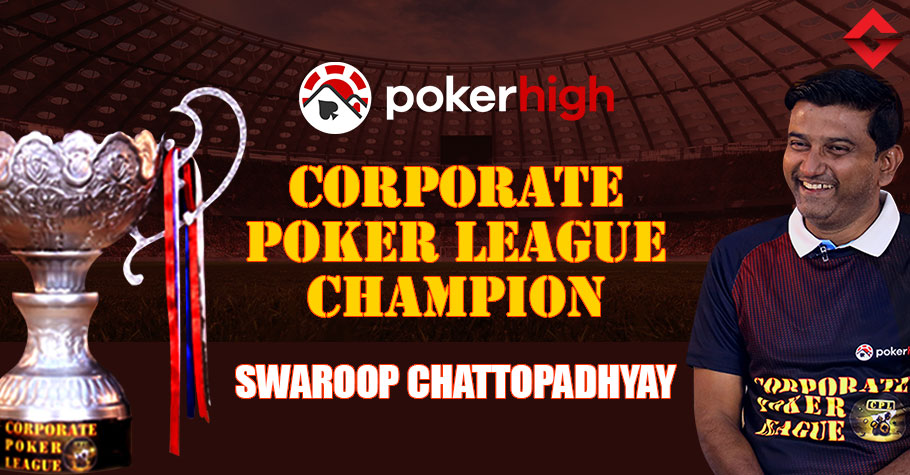 Poker
---
Candid With Swaroop Chattopadhyay, PokerHigh's Corporate Poker League Champion
PokerHigh hosted India's first and only poker championship between corporate teams. The event takes place in line with the ethos of Legends Cup. The Best player from the winning team will win a trip of a lifetime to LaLiga, Spain.
The event took place in two phases, the corporate football tournament, and corporate poker tournament. Over 1,500 corporate employees participated in the Legends Cup. Emerging victorious among the sea of players was Swaroop Chattopadhyay, the business head of Point Perfect Technology Solutions and Blue Band Sports. 
Although Chattopadhyay's team lost in the football tournament, the professional, who recreationally plays poker for relaxation, won the title of India's first corporate poker champion. He faced popular poker pro Jaydeep Dawer in the heads-up and successfully claimed the title. 
We caught up with Chattopadhyay to understand his thoughts on winning the title and his views on the game of poker. 
Excerpts from the interview: 
Tell us a little about your introduction and journey into poker.
During the COVID, I started playing some online games and learning poker. Staying at home I slowly started getting used to how to play, the different ways and watching a lot of videos. I eventually got interested and started playing more.
Can you tell us a little about your professional life? And how do you manage your professional life and poker simultaneously? 
I'm working as a mentor and business head of Point Perfect Technology Solutions. And also, you know, I am the business head for Blue Band Sports, which is a sports management company. I play poker as a relaxation. So when it's been a stressful day at work, I play poker to relax. 
What was your experience playing in the Legends Cup?
It was the first time ever I was playing a tournament like this. Initially, I was a little scared, but then as I slowly played, I started getting the confidence that I can do it. I'm not a very professional player, so I was nervous, but once the things started rolling, I thought that I could really bang on.
And how was the CPL experience for you overall?
It was amazing, first, we had the online qualifiers. I made it through the online rounds and then we had the live poker event.  that came up. Yeah, I was very excited to start off with.
CPL was a comparatively new concept for poker players as well as for professionals. What are your thoughts on the entire concept and how CPL functions?
Yeah, definitely. It is a new kind of concept. And you know, it is attracting a lot of corporate employees. That's how the game of poker is reaching the masses. Previously, I don't think anybody has done this before. So definitely it is very exciting. A lot of corporate people, employees like me are getting interested in the game and they are getting involved eventually. So it's really great. 
You played the heads-up against Jaydeep Dawer. What were your thoughts and strategy while playing the heads-up?
I can tell that he is a legend in poker. When I was in the heads up, thankfully, I had some good stack with me. So that gave me some advantage comparatively over Jaydeep. During the heads-up, I had a better stack than over three times, which gave me some confidence. I was just a little sceptical, going for betting or raising. So I just strategically went with my guts. In spots where I was confident on going bang on after him, I did. 
Before the game, had you read about him or known about how he plays or were you very intimidated by him on the table? 
Not really. You know,I know him from before. He is the founder of Gujrat Falcons. And I have seen a lot of his heads up games and, I kind of knew how he plays on different online portals. So when I realised I had to play a heads up against him. I was like, "Oh my gosh!" But since I have some good stack with me, that gave me some confidence. I thought, let's give it a fight and see how it goes at the end. 
Like you mentioned, you just play poker for leisure. So do you follow up with the Indian poker space like the players which are on top, which player is playing what, are they winning and all of that?
No, not really. I mean, I really don't have that much time to really keep a tab. But whenever I'm scrolling through social media and if I come across something, I follow or go through the posts. I get updates from there. Due to the time constraint, I don't keep checking regularly, but I just keep following it up whenever something pops up. 
Do you have any favorites in the Indian fraternity? 
It's really, really tough. But yes, I have some people who I've seen playing and I just admire them and their gameplay.
How does it feel to be known as India's first Corporate Poker League Champion?
That's really a dream come true, and it's really awesome. There's one thing I would like to say here, there was one dialogue from the movie 'Om Shanti Om' that Shahrukh Khan quoted that went "Agar kisi cheez ko dil se chaho, to puri kainaat usse tumse milane ki koshish mein lag jati hai" (If you really desire something from the heart, the whole universe will work towards getting you that). So it was like that for me. You know, I just want it because in the Legends Cup, we had a football team and we lost in the final of it. So that really hurts. We lost at the last minute. So that was in my mind why don't I try and get something? ANd it happened, I qualified to go to La Liga. In fact, I never expected that. Hopefully, next year our team can go together. 
How does it feel to win a lifetime trip to Spain, LaLiga after winning the CPL?
Yeah, that was really great. I'm definitely looking forward to experiencing the La Liga atmosphere. Since I am a hardcore football lover and also a coach, I'm definitely looking forward to being a part of that La Liga event. 
What do you think of poker as a sport in India?
I think it is very widely known to the masses, but not as much at the corporate level. And CPL has tapped into that by reaching to the corporate as well. I think, down the line, it will be more familiarised with the corporate employees too. And poker is a great motivation to get relaxation or the leisure time that the corporate employees need. In corporate, people have a 9 to 5 job,  they are so drained out. So poker can be something which will help them release stress. So I would highly recommend that, and it should definitely reach to the corporate level.
So do you play regularly on PokerHigh? 
Yeah, I play, but not really on a regular basis. Whenever I have time, I playPokerHigh. And I thank PokerHigh for giving me the opportunity to start playing and make a mark. 
---
ALSO READ: PokerHigh Ties Up With Legends Cup 2023 For Corporate Poker League
---
What are your favorite features of PokerHigh online? What do you love the most about poker high as a platform? 
They have a very good blind structure. The registration process is also quite simple. So I think the platform is very comfortable and user-friendly where people can easily adapt and start playing. It is a good platform even for the beginners where they can start with. I would highly recommend PokerHigh because it is a very good poker app for the beginner.
So now that you've won a poker event, do you have any plans of playing more poker tournaments in the future, like live also? 
Yeah, I hope so. I slowly have to start playing. But again, time matters. How I'm getting involved or,when I will be having the time. So I look forward to playing poker for sure. If any chances come, I will definitely, I would love to participate. 
Do you have any message to give our audience or the corporate people about poker? 
Oh, yeah, it's a lovely game. And, as I told you, it can be a great source of relaxation. You need a lot of skills, and slowly as you start playing more, you will gain more experience. It will give you a lot of adrenal rush as well. You need to know what to call, a lot of judgment is required. That will improve once you start doing it on a day to day basis. It also prepares you to take the right decision at the correct time. So I really appreciate the game and I recommend people to try it out.
We wish Chattopadhyay all the very best for his future endeavours in his corporate life as well as poker. We also hope to see you claim more and more poker titles in the future. 
For more news and updates, keep reading Gutshot Magazine or follow us on our social media handles. We are present on Facebook, Instagram, Twitter, and Telegram.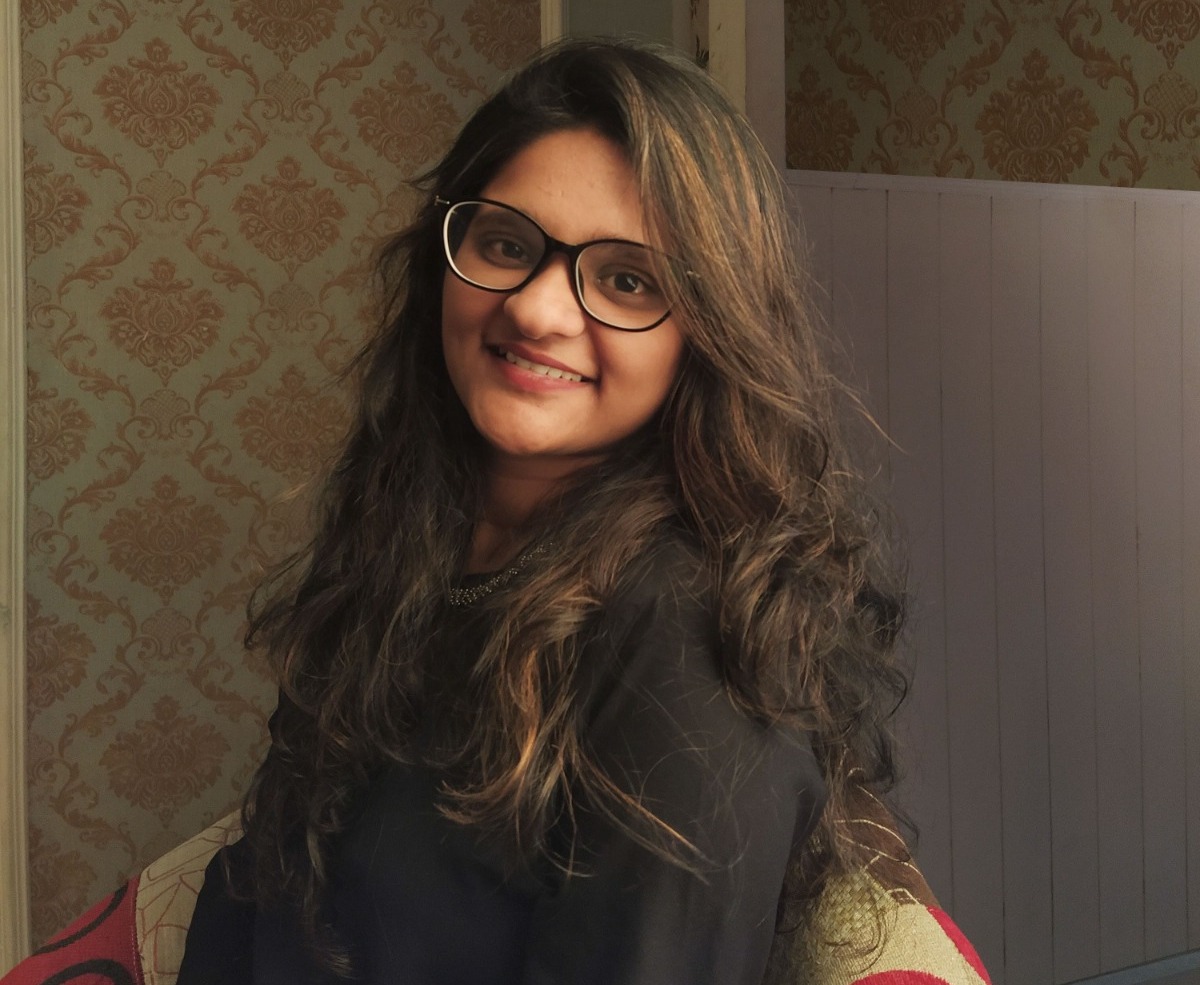 Amarylisa Gonsalves is a Content Writer at Gutshot Magazine. Advancing from a marketing background, she found her calling in writing. She takes delight in exploring genres and is a curious learner. Patient and ambivert, she believes in letting her work speak for itself. Apart from content writing, she finds solace in writing poetry by expressing herself through words. Additionally, she adores indulging in anything that satisfies her creative self, like drawing and DIY crafts.
---
---
More News
---
Comments