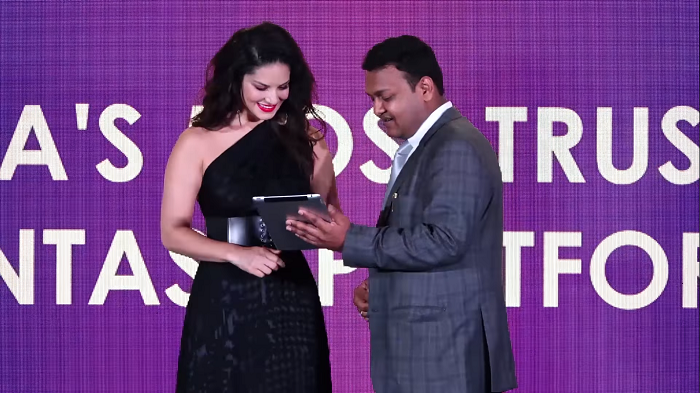 Gaming
---
Sunny Leone launches 'Substitute' feature on 11Wickets
11Wickets is one of the fastest growing fantasy sports providers in India and is one of the most likely companies to give competition to Dream11, if anyone can in India. They have quite a few unique features that aren't being offered by anyone else in the industry and yesterday, they held an event to launch yet another new feature.
In August last year, they signed Sunny Leone as their brand ambassador to help grow the brand across the country and so far, it has been a brilliant move. Yesterday, 12th March, 11Wickets held an event to launch the 'Substitute' feature on their portal, and they invited Sunny Leone to do the honours, appearing as the Chief Guest of the occasion.
It was held yesterday afternoon at the ITC Maratha in Mumbai at 3pm and quite a few media houses were present, including winners of the recently held 'Meet Sunny' referral contest, where the players with the highest referrals were felicitated with medals. Sunny Leone and 11Wickets CEO, Navneet Makharia, also addressed the audience and answered some of their questions.
Earlier, Makharia also presented to the audience some demographics of his website and how quickly they grew to 1 million users in January this year. Talking about the 'Substitute' feature, it allows you the chance to choose a substitute player. In case anyone in your playing eleven isn't a part of the team in the real game, they will take into consideration your 12th man (substitute).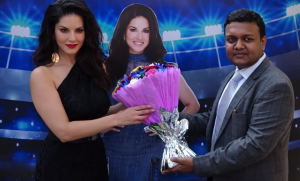 This is just one of their many novel features, in addition to being the only fantasy sports platform in India that has an 'Inflating prize pool' feature, which is somewhat similar to what we see in poker. The more players, the more money to be won. Similarly, they have the 'Instant Cashout' feature. They were also the only company to allow last minute team changes, until Dream11 also implemented the same just last month.
The function at ITC Maratha ended up being a highly successful one, where quite a few known faces from India's gaming industry were present. Sunny Leone graced the occasion for a while with her husband Daniel Weber and she spoke about her background in sports and how she loves the fact that she was able to be associated with this fantasy cricket platform, considering how cricket is next to religion in India.
Gutshot was also present at the event and we caught up with Navneet Makharia to ask him a few questions after the media gathering. 11Wickets parent company Ability Games also owns Pokerlion.com, an upcoming Indian poker website, which seems to have taken a backseat in recent months.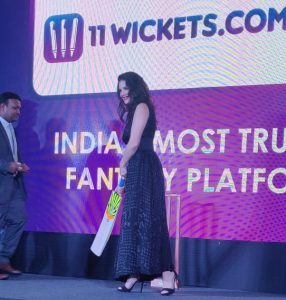 We asked Makharia about the same, who said, "The fantasy sports segment is our main focus at the moment, with the Indian Premier League and ICC World Cup coming up in the next few months. Once this is over, we'll shift our focus to growing both brands simultaneously. Also, we're currently working on our own software for the PokerLion brand."
Talking about competing with someone like Dream11 in the fantasy sports industry, Makharia said, "Dream11 has a huge market share because they have been around for so many years. 11Wickets has been in this industry since under a year and we have already acquired 2 million users. Looking forward, there's a huge opportunity in the Indian gaming market and when the boom happens, it's going to be a J-curve growth for all the companies involved. Some years down the line, we're looking at being equal to Dream11. We have some user-friendly features. The more we think about the users, they will keep coming back to 11Wickets. We are also integrating all the pros and best features from other platforms and ultimately, it's the survival of the fittest."
We are dedicated to bringing to you timely updates and stories from the Indian and international gaming industry, so stay tuned to GutshotMagazine.com for all the latest updates.

Check out our online poker rooms section, where you can read reviews on the biggest and best poker rooms in the country, while also taking advantage of their bonuses and promotions. Check out these top poker rooms HERE.
---
---
Comments