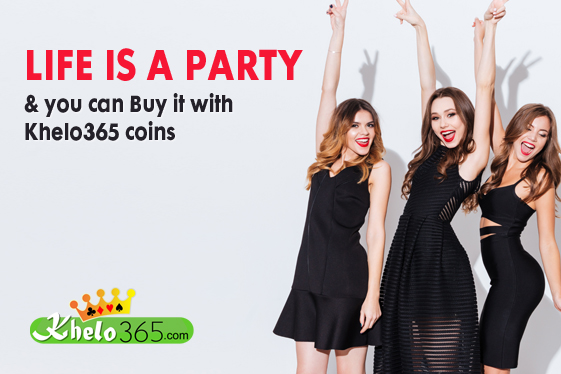 Poker
---
Store of Fame is a Boon for Travel Fanatics
Let's be honest, don't we all aspire to become a poker pro at some point in time during our poker career given the immense earning opportunity in the game? I know a lot of folks who have; even I've aspired to become one. A few decades back nobody would have thought of playing poker for a living. But things have changed drastically over the years. Given the incredible amount of money that spins in the game, everyone wants to have a share of it.
It goes without saying that online poker Industry in India is on an upswing. The emergence of various online poker sites in the recent past acts as a testament to it. Prior to its advent in the online ecosystem, the poker game was largely restricted to casinos, that too in limited cities. The emergence of online poker has demolished that fortification and now any player can play poker at any time.    
Khelo365.com is one of the dynamic online poker sites in India that has been coming up with crazy offers for their patrons. Be it coming up with crazy promotions or hosting marquee events like Leaderboard contest, Khelo365.com is placed comfortably ahead of their peers. People familiar with Khelo365 will know they are just out of the ordinary when it comes to promotions.
Keeping that reputation of being crazy, Khelo365.com has recently announced the launch of their online store. Rightly called the 'Store of Fame' the name sits well in sync their tagline "Your Chance at Fame and Fortune". In order to get your hands on the goodies from Khelo365 Store of fame, players have to earn Khelo365 coins by generating loyalty points. For each 3000 Loyalty Points generated player will also receive 100 Khelo365 coins. Players can increase their Loyalty points by playing any of Khelo365 Games (Sit&Go, Cash Games & Tournaments)
That awesome moment we have been waiting for has finally arrived! Yes, the much-anticipated Khelo365 store is live now. 
Given their past giveaways, one can always trust Khelo365 to come up with eye-popping giveaways, it's no different this time too. The contest comes with prizes what exactly the users expect from Khelo365 – Package trips to Pattaya and Bangkok. Additionally, there is a spectacular iPhone X 256 GB phone on available as well.
For everyone to have a real crack at the prizes, Khelo365 store has 3 levels – Economy, Standard, and Elite. Ever dreamed of visiting an exotic place for free? Well, Khelo365 gives you that opportunity; you get to travel to places where bad boys love to go along with lots of cool stuff to explore. Best known for its vibrant nightlife and crazy night parties, Pattaya is often considered as a dream destination for travellers worldwide. The good news! You can get these amazing trips without much effort.
All we can say is that this Khelo365 store is a must-try for players who have this dream of traveling to exotic locations.
---
---
Comments