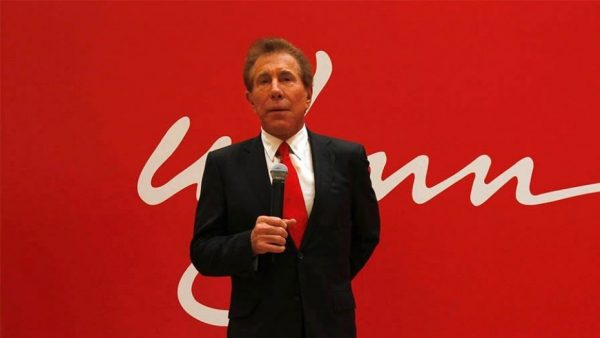 Gambling
---
Steve Wynn Resigns as CEO of Wynn Resorts
A couple of weeks back, there were shocking accusations published in the Wall Street Journal of 'a decades-long pattern of sexual misconduct' by casino mogul Steve Wynn. Wynn was CEO and Chairman of Wynn Resorts, one of the biggest operators of high-end hotels and casinos in the world.
The report spoke about years of sexual misconduct by Wynn, including a $7.5 million settlement paid to a manicurist who alleged that she was forced to have sex with Wynn. The 76-year old denied all allegations made in the Wall Street Journal and you can read all about that story here.
The CEO's ouster was on the cards after this incident, especially since he held minority shares in the company. Wynn Resorts promised to investigate the matter and oust him if needed. However, we come with news that Wynn has now stepped down as CEO and Chairman of Wynn Resorts. Wynn will be replaced by Matt Maddox, currently the President of the company, as CEO.
"It is with a collective heavy heart, that the board of directors of Wynn Resorts today accepted the resignation of our founder, CEO and friend Steve Wynn," said Boone Wayson, non-executive director. "In the last couple of weeks, I have found myself the focus of an avalanche of negative publicity. I have reached the conclusion I cannot continue to be effective in my current roles," is what Wynn had to say after the company announced his resignation.
Wynn earlier called these accusations 'preposterous' and said they were initiated by his ex-wife to seek an advantage in their divorce lawsuit. Shares of Wynn Resorts fell further with the news of Steve Wynn's resignation, while trading in shares of Wynn Macau were halted on Wednesday, as reported by the Hong Kong stock exchange.
Wynn has always been an industry giant and has put together a team of world-class executives over the years, so the future of the company seems to be in safe hands. Has Wynn resigned on his own terms? Or would the board have pressurized him into resigning after the report in the WSJ? Leave your comments and let us know what you think!
For similar casino related stories from around the world, keep following GutshotMagazine.com!
---
---
Comments