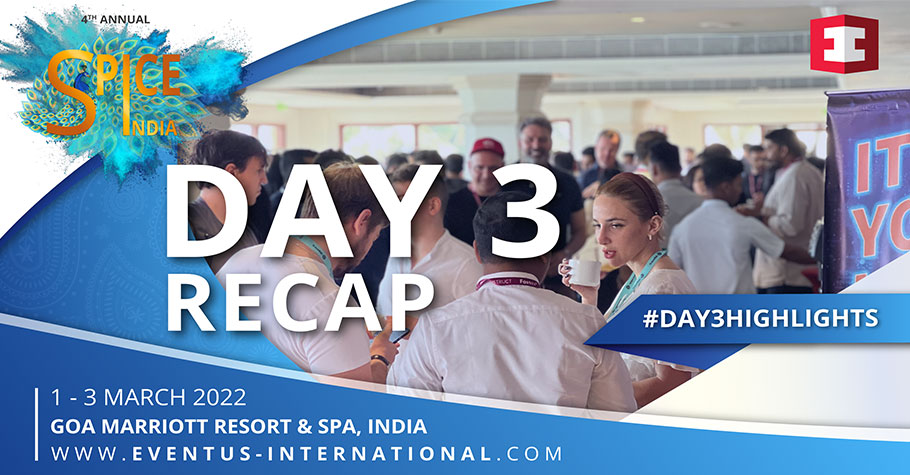 Gaming
---
SPiCE India 2023: A Winning Hand For iGaming In India
SPiCE India 2023 was a thrilling event that ended on a high note with an action-packed final day. After two busy days of absorbing knowledge and networking, attendees still had the energy to solidify new deals and ideas. This has been a special event that has left all attendees more informed and enthusiastic about the future of iGaming in India. The final day started with Christina Thakor-Rankin, Principal Consultant at 1710 Gaming, sharing some insights into the discussions ahead and the importance of collaboration in the rapidly growing Indian market.
Anish Lakhani, Owner of Casino Software India, then presented on the 28% tax on online casinos in India, followed by Srinivas Kotni, Founder & Managing Partner at Lexport, updating attendees on GST issues for the gaming industry. One important idea that emerged from these discussions is that tax can serve as an effective way to regulate the iGaming industry without the need for excessive government intervention, and the audience members found this an incredibly intriguing discussion.
The insights from the morning session carried over into discussions among attendees during the networking coffee break, where they also explored the exhibition floor for one last time. The bustling exhibition floor has been a platform for growth throughout the event, playing host to numerous deal signings and new partnerships. The success of the exhibition floor is a testament to the potential for iGaming growth in India.
The afternoon kicked off with a panel on the future of online gaming in Asia, moderated by Joe Pisano, CEO of Jade Entertainment & Gaming Technologies. The panellists Bhavesh Parthi, Managing Director, Oppa Asia Co., and Ashutosh Rawat, Game Marketing Consultant gave critical insights into the latest trends and opportunities in the industry.
The next panel focused on improving content and user experience, with moderator Harmen Brenninkmeijer, Managing Partner at NYCE International, leading a conversation between Joe Pisano and Rakesh Eligapalli, Co-Founder and CEO of Primecraft Games.
The third panel of the afternoon focused on opportunities for app and game developers in India, with Shweta Dubey, CEO, Digital Marketing and Chat Support Agency overseeing the discussion between experts Navneeth Srinivas, Founder, Metamine, and Abhishek Kumar, Vice President, Paytm First Games.
The final panel discussion examined the opportunities presented by India's expected 100 million 5G users in 2023, moderated by Satya Mahapatra, iGaming Consultant at ROI Internet Marketing, with Sid Gupta, and Kumar Srijan. SPiCE India 2023 exceeded even the highest expectations, setting a new standard for iGaming events worldwide. The conference showcased unparalleled expertise, innovation, and excitement, leaving attendees informed and inspired about the future of iGaming in India. Delegates are now getting ready to celebrate the bright future of iGaming at the SPiCE India Eventus Awards and After Party, proudly sponsored by SA Gaming and SimplePlay.
---
ALSO READ: SPiCE India 2023 Shines Again On Day 2
---
Speakers Have Their Final Say on SPiCE India 2023
 "SPiCE India 2023 is the biggest iGaming event in India, the international participation compared with any other iGaming event, is the biggest. The quality of people who are exhibitors, speakers and attendees has significantly upscaled which makes for plenty of variety of knowledge about the industry, right from compliance to games development to regulation all of the panel discussions have significantly evolved from previous SPiCE events."
-Anutosh Chatterjee, Gaming Consultant
"SPiCE 2023 has pulled a different mix of audience this time which is an amazing thing! I appreciate the hard work that the Eventus team has put into achieving this feat and I am also glad that we are supporting them with Title Sponsorship. Overall, we are very happy and glad to be part of this event."
–Pariekshit Maddishetty, CEO, Taj Rummy
"This year's SPiCE India 2023 has been a great success and I am pleasantly surprised with the number of people in attendance and the level of conversation that has happened here. Personally, I feel like this was the best SPiCE, I think SPiCE India has come of age this year…I don't think that any other iGaming event in India can equal what SPiCE is doing"
-Vidushpat Singhania, Managing Partner, Krida Legal
"Eventus conferences are now a staple in my calendar. The Spice India Event was well organized and a good combination of some interesting speakers and great networking opportunities among the companies attending. I made a number of promising business connections and met a number of potential business partners…the staff of Eventus staff make everyone feel special and comfortable. I look forward to attending Spice Sri Lanka and Spice Philippine and will definitely be returning to Spice India next year."
–Joe Pisano, Chief Executive Officer, Jade Entertainment & Gaming Technologies
Contact Eventus International's Marketing Director, Lou-Mari Burnett, to grow your business in Asia, Europe, Africa, North America, and beyond with our sponsorship and exhibition packages for the listed events. Eventus International has been in the business of connecting industries for over a decade. With a proven combination of networking, industry insight, and knowledge sharing each event brings an industry closer together and closer to achieving a collective goal.
We take pride in using our platforms to offer bespoke sponsorship and exhibition opportunities that can easily position a brand to a targeted audience of professionals, and deliver a high ROI to companies looking to enter a market and/ or strengthen their brand presence. We believe in quality over quantity and set out to gather the "right" audience for companies to "shake the correct hands". By focusing on connecting a C-Level audience, all attendees can network with like-minded professionals, growing their businesses and international relationships.
The high standards that we set for ourselves are responsible for the success of events such as the SPiCE India, Gaming Event Francophone Africa, BiG Africa Summit, Online Casino Summit Italia, Cyprus Gaming Show, iGaming Germany, iGaming Central America, All American Sports Betting Summit, Sports Betting East Africa+, SPiCE Sri Lanka, iGaming Crossroads Summit, Sports Betting West Africa+, Paris Payment Expo, SPiCE Philippines, Gaming & Affiliate Marketing Event, Scandinavian Gaming Show, SPiCE Bangladesh, T.H.E Dubai Expo, International Lottery Play Summit.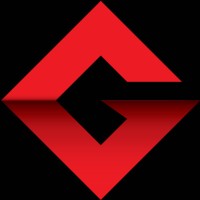 Gutshot Magazine is India's leading real money gaming magazine that covers news, updates, previews, highlights, features and much more across verticals like poker, rummy, and fantasy sports. Our rich history that has spanned over a decade now, Gutshot Magazine has always tied up with events and tournaments that have helped push the awareness of skill gaming in the country. If you are looking for the latest updates across real money gaming, then you have arrived at the perfect destination.
---
---
More News
---
Comments