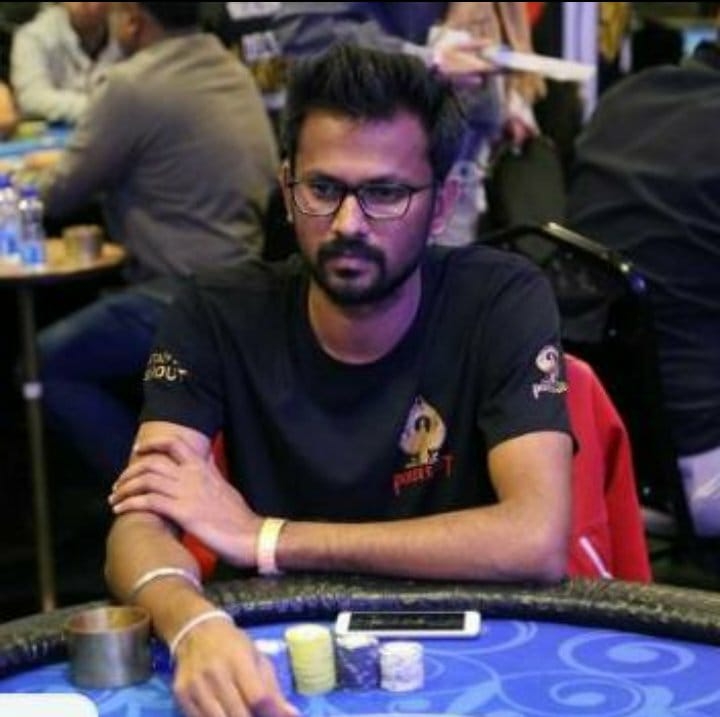 Poker
---
Shiva Kumar wins Two of a Kind on Spartan
Shiva Kumar emerged victorious in the Two of a Kind (2.o.K) tournament shipping the title for INR 15 Lakhs. 34 year old Kumar is a B.A. Graduate comes from a farming background and was born and brought up in Tumkur about 2 hours north west of Bangalore. In 2006 he moved to the Garden City for a job and subsequently got married and is a father to cute 5 year old boy. It was in 2010 when he connected with someone from the poker industry and that's when his poker journey began.
Gutshot spoke with Kumar about his journey till now in poker and his plans for future and here are the excerpts:-
Congratulations Shiva! Please tell us about your poker journey?
Poker was always interesting to me and made me search for a job in this industry. I joined Indian Poker Association in Bangalore where I started learning by playing small stakes. I then joined the Hi-Fi poker club as a dealer for a couple of years before moving to the Rockets Poker Room as floor manager. Rockets is the place where I started playing mid level stakes and this is also where the game is much more challenging. After Rockets, I turned my focus to becoming a full time professional player.
Describe your journey through the 2.o.K tournament.
I received a call from a close friend of mine, at around 2:40 PM on April 4th and forced me to play the satty for the 2.o.K where 10 seats were guaranteed. I played the satty and got the ticket for this event despite the fact that I continously managing an average stack throughout the game. When blinds were 5K/10K, I lost a huge pot and my stack went down to 60K (6 bigs) which made me flip every hand. After a couple of blind steals I shoved with 8s Ts but here villain woke up with Aces. However I was lucky to get my flush on the turn itself. After that hand, I was back with an average stack and maintained the same till the end.
Any key hands from FT…
On the FT, when 3 players were left, Player A had around 60 Lakhs stack, Player B had around 36 Lakhs and I had 30 Lakhs. At this stage, I pick up AA, what else to do??! I shoved and Player B snap calls it with 99. The flop was 944 which made me lose the hope! The turn was a 4 and river was my dream card "Ace!". Player B was crippled and left with 2 BB which he lost in the very next hand. 
Overall 13 hours of grind! Learned a lot and will continue to a lot more going forward!!
What is your future for the live and online space?
My future plans in the industry are to give more preference to online, as I can see a tremendous change and which will always be an opportunity for every player out there to improve their game.
Any parting words…
Overall, I would like to thank each one of my friends, who are with me irrespective of what I am. Thanks also to Gutshot Magazine for providing me an opportunity to express it!


---
---
Comments