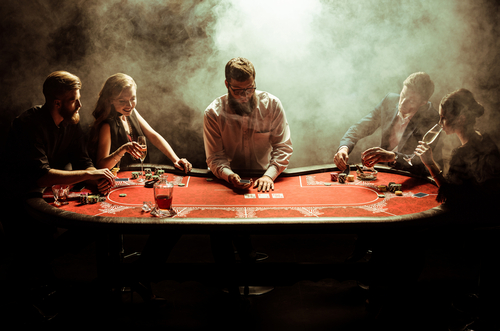 Poker
---
Role of Ego in Poker
Ego is something that no one should ever have in life. It just leads to downfall and can take over your everyday activity. However successful you become or regardless of how many games you win you should never get egoistic.
Ego off the Poker table
Pride is something poker players will clutch – it may be about wins that happened sometime back. They will avoid talking about misfortunes which could be going on in the present. Our personality has a big effect on our life. Self-image can influence us to lose companions. If all we do is think only about our benefit and wellness it will lead to us loosing important people in our life. Regardless of whether you are truly outstanding at poker, this achievement may not keep going forever. Movements in Poker is everything and falling behind the aptitude level can happen rapidly. Likewise, don't attempt to take after and emulate somebody who acts better than every other person, consider why they are doing that and the harms it can cause.
Ego on the Poker table
Ego on the poker table is an exceptionally unsafe thing. Players who have huge EGOS may make a decent attempt to win each pot. Winning each pot won't work in Poker. No doubt having a strong strategy helps players to win but each round is different from the other. Poker players should play their game with a clear heart in a calm and composed manner rather than making sly and dishonest plans. Being egoistic will just lead to downfall of the player.
Players should not get too excited when they win a game or too sad when they lose a game as Poker is a very unpredictable game and the tables can turn anytime. Player should just remember to not let their victory reach their head.
---
---
Comments