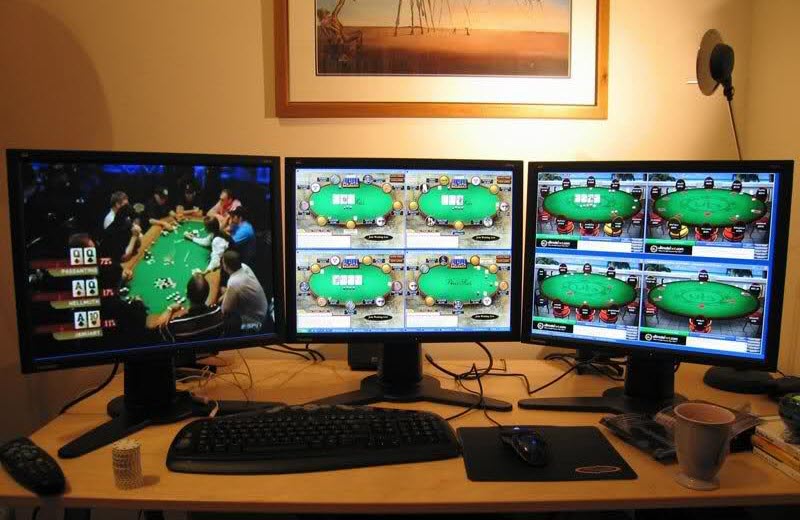 Poker
---
Rich, Richer and Richest of Online Poker
Online Poker now, is gaining prominence as big as any other live game of Poker. Playing Poker online has a few perks which perhaps can never be a part of playing the game offline, using these benefits, a few of the best Online Poker players have been enjoying the luxury of wealth that they earned due to their consistency in playing Poker Online. Let's learn about the rich, richer and the richest Online Poker players and their respective journeys through this article.
Phil Ivey– Born in California and raised in New Jersey, Phil Ivey is regarded as the best Online Poker player on the basis of his total accumulated wealth. Phil, who is also known as 'No Home Jerome' or 'Tiger Woods of Poker' began with his Poker journey by playing Poker with his colleagues at the Telemarketing company he used to work for and gradually moved to playing at greater levels which eventually landed him in to partially owning an Online Poker website and a filthy amount of money. Phil owns 7 WSOP bracelets and has finished in the top 25 four time between the frame of 2002 to 2009 in the Main Event.
Patrik Antonius– Finnish born Online Poker maestro Patrik Antonius, who is currently leading a lavish lifestyle in his Monte Carlo haven is known as 'FinddaGrind' in the world of Poker. He is also known for his involvement in the much known Durrrr challenge in the year 1980 in the town of Vantaa. Patrik before turning into a professional Poker player was a full time Tennis player and coach and was trained by Marcel Luske and Jennifer Harman before attaining the wealth that he desired by playing Poker online, in fact, Patrick's major amount of wealth is being derived from playing Poker Online
Dan Cates– Dan Cates is a perfect story of Poker- struggle to success, as he portrays a humble yet fool proof way to earn a rich living by playing Poker Online after having a history of working at MacDonald's due to a major loss of bank roll in a game. But, according to the present stats, Cates is known to be one of the richest Online Poker players between July 2009 and April 2011 as he prefers playing online over offline due to his aggressive edge in the online tournaments. In addition to his mainstream earning through the stakes online, Cates is also a Poker blogger and educator.

Check out our online poker rooms section, where you can read reviews on the biggest and best poker rooms in the country, while also taking advantage of their bonuses and promotions. Check out these top poker rooms HERE.
---
---
Comments