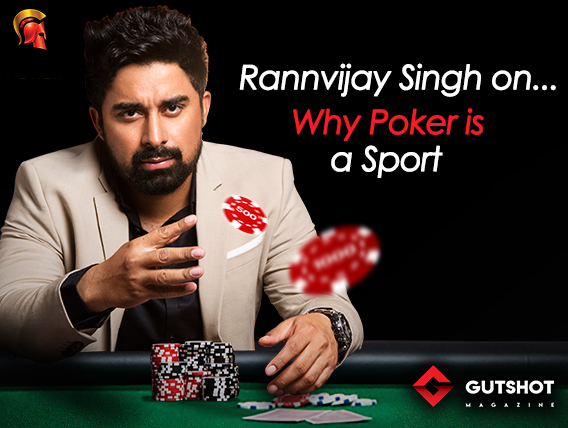 Poker
---
Rannvijay Singh on why Poker is considered a sport…
If you are a poker enthusiast in India, or even a critic of the game for that matter, you would've definitely heard discussions and debates related to the legality of poker. 'Should it be allowed? Should it be banned? Why isn't it being played on a bigger scale? When will it be considered a mainstream sport? How quickly is the poker industry growing in India?'
If the countless arguments on these topics haven't given you suitable answers, hopefully answers from some of your favourite celebrities might do a better job. Now, Spartan Poker is one of India's leading poker companies and they signed on actor and television personality Rannvijay Singh as their brand ambassador a couple of years back. Gutshot recently caught up with him to know his views on poker and what role the game plays in his life.
With a schedule like his, it obviously becomes difficult to make too much time for poker, with all the shoots and endorsements that he has to take care of. However, Rannvijay has admitted in the past that poker is his guilty pleasure, and that it has taught him a lot, including reading people and the art of patience.
It was April 2017 that Singh, famous mostly for being a part of the reality show 'Roadies', was appointed as brand ambassador for Spartan Poker. Since then, he has actively done his bit in promoting poker as a skill game and as a sport, most recently felicitating the top Indian poker players at the India Poker Championship (IPC) Awards in Mumbai in December 2018.
"Poker was always something that I made time for. All my life, I have believed in supporting excellence and ever since I've begun working with Spartan, I've noticed how much of hard work and skill goes into this game. Many players across the country are putting in hours of heavy work each day, to such an extent that they could consider it as a career option. Definitely, this is a sport I am ready to support," said Rannvijay about how his idea of poker changed after coming on board as Spartan ambassador.
You will almost always find Rannvijay present at Spartan events, promoting the skill-game in every possible way. If he can't find time from his busy schedule, the youth icon's posts on social media from time to time are good enough to show his love for the game and his urge to spread awareness about poker.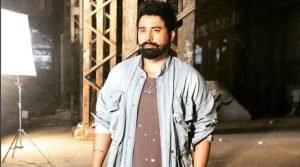 Recently, Rannvijay was invited as Chief Guest of the 2018 IPC Awards held by Spartan Poker in Mumbai, prior to which he addressed the press and told them about his first experience playing live poker. He said, "My only experience of playing a live tournament abroad was with Amin Rozani (Spartan Poker CEO) itself. It's an experience I'm not going to forget anytime soon, and I'm surely going to do more of it soon. It gave me such a 'pump', playing with people of different backgrounds, surrounded by someone from Britain, someone from Poland and many other countries. I wasn't even representing India there, but I know I wanted to beat them."
He also expressed his wish to do it again, maybe in Las Vegas the next time, with a couple of Spartan Aces too. However, Rannvijay also knows the importance that learning has in this game. He has often stressed about how poker players have to put in hours of study and analysis, maintain strict diets, sleep routines, warm ups and cooling down sessions, similar to those followed by athletes in every sport.
Rannvijay Singh has been actively involved in sports throughout his career and poker is something he wishes to get into eventually. He is a very competitive person by nature and while he doesn't consider himself an expert poker player (as yet), he wishes to play the game professionally one day.
As people grow older and physical fitness decreases, it's games like chess, poker and other similar games that people can resort to, where mental fitness is what matters more than physical fitness. "I've told Amin that after a few years, I too would like to become a Spartan Ace and travel the world to play poker tournaments," he said.
Just to emphasize his point, Rannvijay spoke about many world-famous sportsmen who often indulge in playing poker, while some have even considered poker as a full-time option after retiring from their respective careers. "That's why we very often find athletes at the felts including Barcelona defender Gerard Pique, PSG striker Neymar, record Olympian Michael Phelps, legendary leg-spinner Shane Warne, and many more."
Commenting on the overall argument of poker being a sport, Rannvijay said, "I often hear people discussing poker as 'gambling', but I'm not sure why. Playing poker enhances people's analytical and logical skill sets, and while there is a little bit of luck involved, the entire game is based on math and probability. If it was all luck and gambling, why don't we see new winners every day? How is it that some of our players are doing well so consistently in online poker as well as in live tournaments overseas? It's time we started recognizing this game as a mind sport and appreciating those who are excelling in it."
The poker debate is a never-ending one especially in India, where there is still a taboo surrounding the game. We are always looking to talk to the top names in the industry and get their opinions on the game of poker, so stay tuned to GutshotMagazine.com for more updates on the same.


Don't have an account on Spartan Poker? Check out their review page here, and don't miss out on their bonuses, promotions, and guarantee-smashing tournaments. Sign-up now.
---
---
Comments