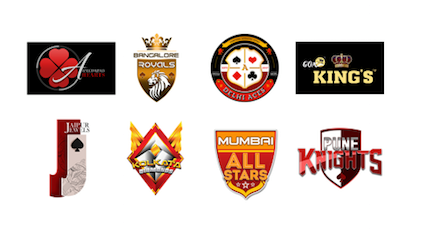 Gaming
---
Raj Kundra announces all Match IPL eight teams in Mumbai
Match IPLOver the years India has led the way in the development of exciting sports league concepts (most notably the cricket centric Indian Premier League which recently completed 10 years in existence) which has led to a build-up in other sports. The latest entrant in this league concept is the Match Indian Poker League (MIPL). In a recent press conference in Mumbai, Viaan Industries Ltd owner Raj Kundra announced a total of eight teams from across the country who will compete for the title in the Match IPL. The winning team will then go on to represent Indian at the IFP Nations Cup.
The new venture, which has been recognised by the International Federation of Poker (IFP), has secured a spot for the Indian team in the Nations Cup, to be held in Oxford, England, in December. This will be the second time an Indian team will feature at an IFP event, after their sixth-placed finish at the 2013 Asian Nations Cup in China.
The two-day event, which will be held in Mumbai in October, is Kundra's third business venture involving sport. His first was in the aforementioned cricket IPL as co-owner of the Rajasthan Royals team which in fact went onto win the inaugural edition of this annual event. From cricket, Kundra decided to explore the arena of mixed martial arts by launching the Super Fight League which had Billy Wood actor Sanjay Dutt as their brand ambassador.
For teams taking part in the Match IPL, besides the honor of representing the country in the Nations Cup, there is plenty of monetary consideration. A total prize purse of INR 3 crores is up for grabs with the top teams winning the following payouts:
1st place – INR 1,50,00,000
2nd place – INR 1,00,00,000
3rd place – INR 50,00,000
Here are the eight teams and their owners:
Team Name – Ahmedabad Hearts
Team Owner – Yatin Gupta, owner of Network Transport Corporation Ltd.
Team Name – Bangalore Royals
Team Owner – Gaurav Kapoor, poker enthusiast
Team Owner – Abhishek Khaitan, Rajnish Gupta, Rajat Sikka, Shantanu Dalmia and Ankur Sachdeva
Team Owner – Sachiin Joshi, chairman of Viiking Ventures
Team Name – Jaipur Jewels
Team Owner – Agarwal brothers – Aditya aka Bitti and Praveen
Team Name – Kolkata Diamonds
Team Owner – Sunny Karira, owner of Park Street Privilege Club
Team Name – Mumbai All Stars
Team Owner – Harman Baweja, poker enthusiast and actor
Team Owner – Amit Bhardwaj
---
---
Comments